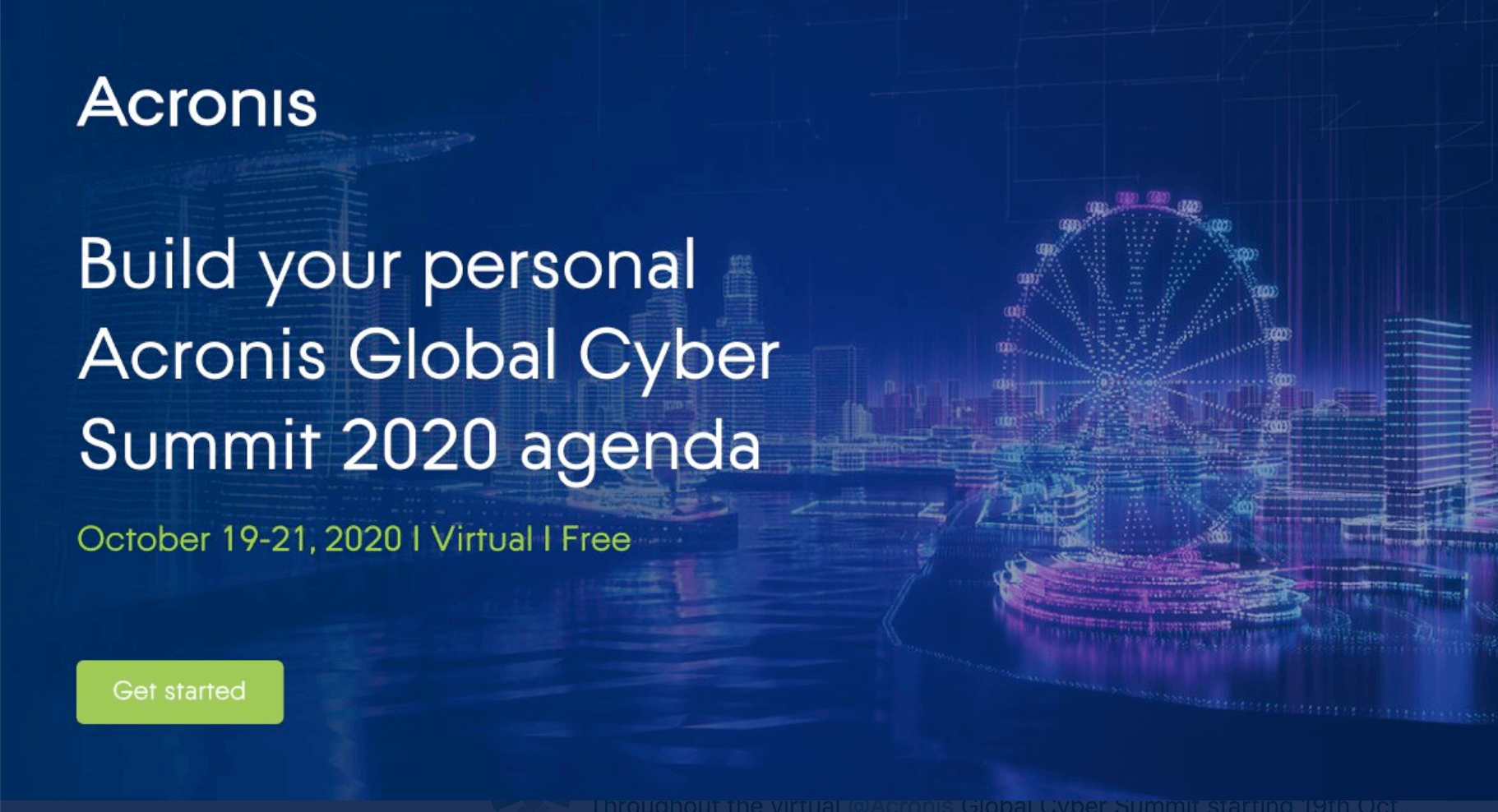 Acronis Global Cyber Summit 2020
19
October
2020
-
21
October
2020
Acronis Global Cyber Summit 2020
The Cyber Protection Era is Here
Cybersecurity is failing. Today's digital challenges demand cyber protection
Take a proactive #CyberFit approach to protection for your organization and clients. Join industry leaders and peers from around the world to learn how cyber protection strengthens your data protection and security posture, creating new opportunities for your organization.
Businesses helping businesses:
The world has changed and the need for a new approach to cybersecurity has never been more clear.
Acronis Global Cyber Summit 2020 is designed around your feedback and features hands-on interactive workshops, informative breakouts, inspiring keynotes, and the opportunity to meet some of the most successful MSP experts and cyber protection practitioners in the world.
Who Attends
Service Providers
Discover how easy and profitable it is to build a stack of the in-demand cyber protection services your clients need.
Resellers and Distributors
Business models are changing rapidly. Learn how to survive and thrive with cyber protection solutions.
IT Operations and Developers
Automation and integration are key to IT Operations success. Learn how to build the future.
Enterprise Businesses
Your IT resources are overwhelmed and understaffed. Get the help you need to do more with what you have.
World-Class Speakers
Acronis Global Cyber Summit 2020 gathers the world's largest community of cyber protection professionals committed to the improved protection of critical data, applications, and systems