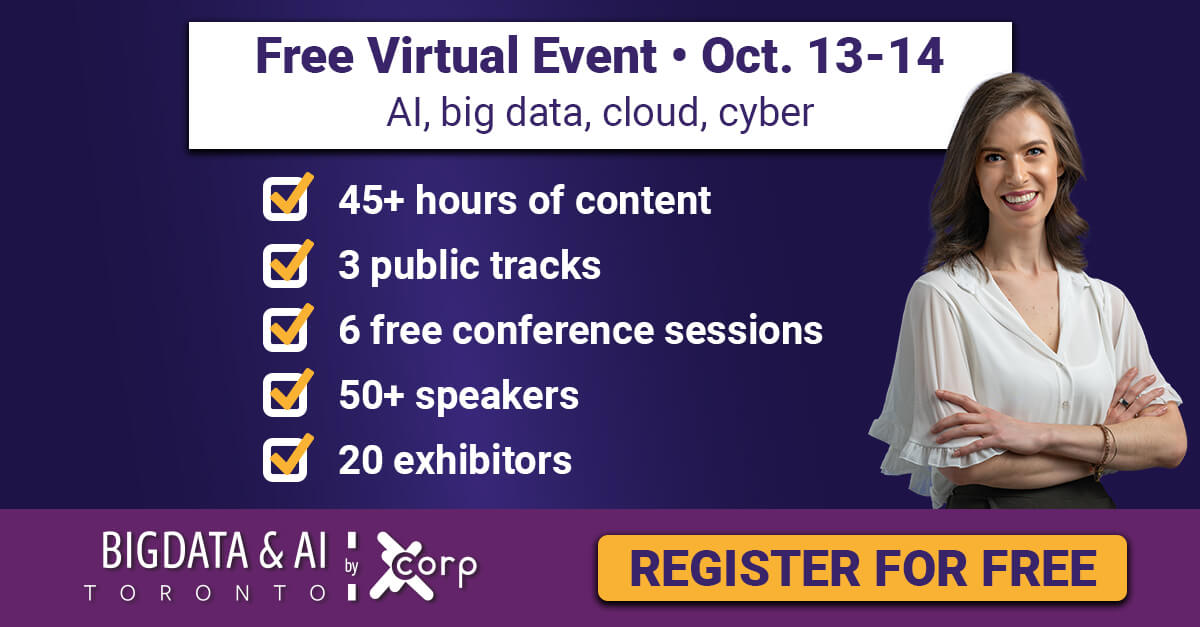 Big Data and AI Toronto
13
October
2021
-
14
October
2021
Big Data and AI Toronto – Since 2016, our tech conference and expo has been providing a unique platform for IT decision-makers and data innovators. Big Data and AI Toronto allows them to explore and discuss insights, showcase the latest innovative projects, and connect with other data and analytics professionals.
A unique 4-in-1 tech event experience
Get a 360° view of the industry to master the 4 key dimensions shaping the 2020s and reach the next level of technological advancement.
Artificial intelligence
Big data
Cloud
Cybersecurity
Some of the topics that will be covered at the event
AI to enhance human creativity
AI workflows and teams
Data governance
Digital sustainability
Edge technologies
Ethically designed technology
Futurism, AI, and deepfakes
Inspiring algorithms
Intelligent cybersecurity
Machine learning by design
Multi-cloud strategies
Women in tech