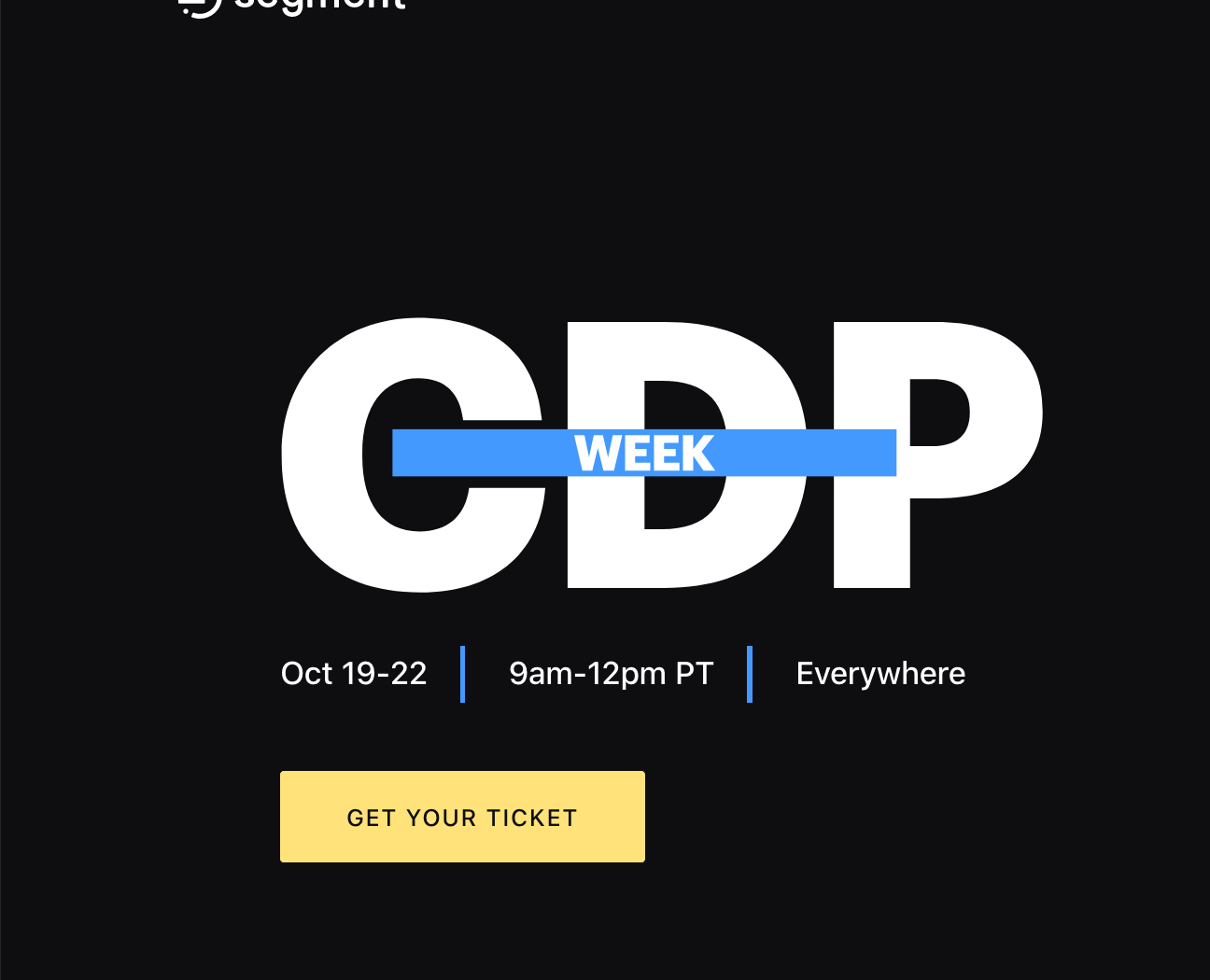 CDP Week
19
October
2020
-
20
October
2020
What is CDP Week?
CDP Week is Segment's immersive online conference, designed to help companies create superior customer experiences using customer data.
Learn how leading brands use CDPs to accelerate growth, look at how industry trends will shape the category, and project how your business will stay ahead in today's digital transformation.
CDP Week takes place October 19th-22nd, 2020. Each day begins at 9am PT and will end at or before 1pm PT. If you miss the live events, everything will be available for on-demand viewing thereafter.
Tickets to CDP Week are $59 and include your pass to all 4-days worth of content, workshops, ask-me-anything (AMA) sessions, analyst presentations, and more. We'll also be raffling off thousands of dollars worth of amazing prizes daily, including products and gift cards to Peloton, EQ3, Doordash, Yeti, and Nike.
Every session will be streamable after it happens live and remain available for the month so you can watch it as often as you want.
We want to encourage you not just to add the events to your calendar, but to mindfully attend and interact with other like-minded leaders in the field, similar to how you would at a live conference.