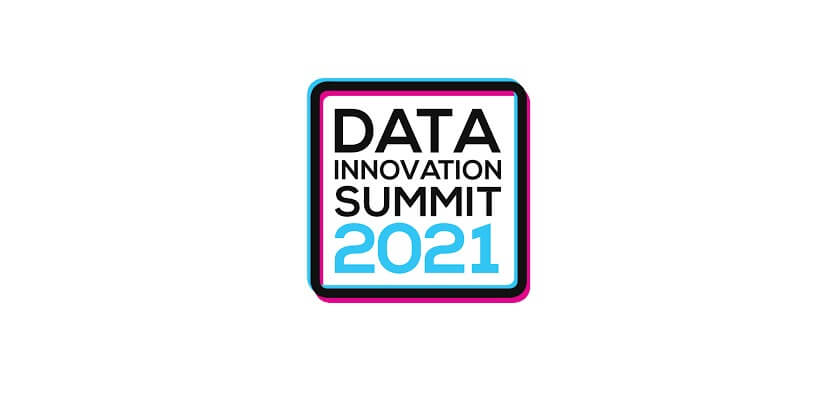 Data Innovation Summit 2021
14
October
2021
-
15
October
2021
Data Innovation Summit 2021 – As in the past editions, we are continuing with the two-day summit setup accompanied this year by additional pre-event online activities and post-event online on-demand period. The delegates will have the opportunity to choose and take part in the event online through Agorify, onsite at Kistamässan, Stockholm or switch between the two formats without losing any of the event features. Online we can accommodate an indefinite amount of visitors, however given the capacity of the venue and the recommendations for safe events, the onsite experience this year will be limited to max 500 participants. As a delegate you pay for the online experience and you can upgrade to a true hybrid experience, onsite and online attendance, at any point.
To provide a great hybrid experience, we focused on designing a programme that can be mirrored and executed simultaneously and interchangeably in an onsite and online format. The programme consists of seven stages including the Data Octagon programme, Data After Dark show, TIP session blocks, networking activities, and much more. The programme is refreshed with great new speakers and case studies from some of the most innovative companies around the world
Summit at glance
This edition will again focus on Data-first and AI-ready practical technical and business case studies. The programme has 6 stages: Applied Innovation & AI Transformation; Data Science and AI; Analytics and Visualisation; Data Engineering; Data Management; Cloud Computing; Machine and Deep Learning. All presentations are still 20 minutes with 10 minutes changing time between sessions. This will give the speakers an opportunity to directly dive into the topic and focus on the key learning points and for the delegates enough time to move from one stage to another.
Visit more than 60 leading global solution providers and gain insight into new technologies, ideas and solutions by visiting the summit exhibitor pages. Some of them exhibited their products and services for the first time in The Nordics. Through the online platform and exhibitor virtual pages you can learn all about their products services, review demo videos and arrange meetings. If on-site, just approach the exhibitors on their stand and start a conversation or participate in their Technology in Practice Sessions and Expo Crawl.
What is a great event without a great party. After the official end of the first summit day, like in the past years we are organising the DIS AW Show live streamed directly via the event platform Agorify from Central Stockholm.
No matter if you attend the event onsite or online you will have the opportunity to experience a great show filled with great music, opportunity to network with the rest of the delegates and much more.
It is time to recognise and showcase some of the great work being achieved by individuals, teams and organisations in the area. Together with our partners and delegates we will acknowledge those who have made an outstanding contribution to the development of Data Management, Advanced Analytics and AI in the Nordics. The award nominees will be promoted during the Data After Dark Show and awarded on 8th of October 2021 at Vasateatern.
Live streamed programme providing insights into current data practices, trends, challenges and opportunities, as well as give overview of the latest technological breakthroughs, and glimpse into the future of Data Management, Analytics and Automation.
The programme consists of 30 to 45-minute panels and 20 minutes Product Reviews and it will be streamed live online on Hyperight Youtube and Twitter channel.
No matter if onsite or online, with the app you can explore the list of participants, book one-to-one meetings, exchange contacts, comment, discuss together, ask questions, meet the speakers, vote or join other network activities. Through the platform you can create or join discussion sessions with senior practitioners, bring your peers together to discuss your greatest challenges, brainstorm and exchange ideas and get best practice tips through in-depth, interactive roundtable discussion groups.
DIS 2021 Schedule
Data Innovation Summit is constructed so it equally addresses all the elements of data-driven and AI-ready business: data, people, processes and technology. The event is built to be both business and technical, practical and inspirational, realistic and futuristic, educational and exciting, regional and global, live and digital, general and niched, inspiring and influential.
Explore the sessions and build you own schedule based on topics and sessions you would like attend across all stages and days.