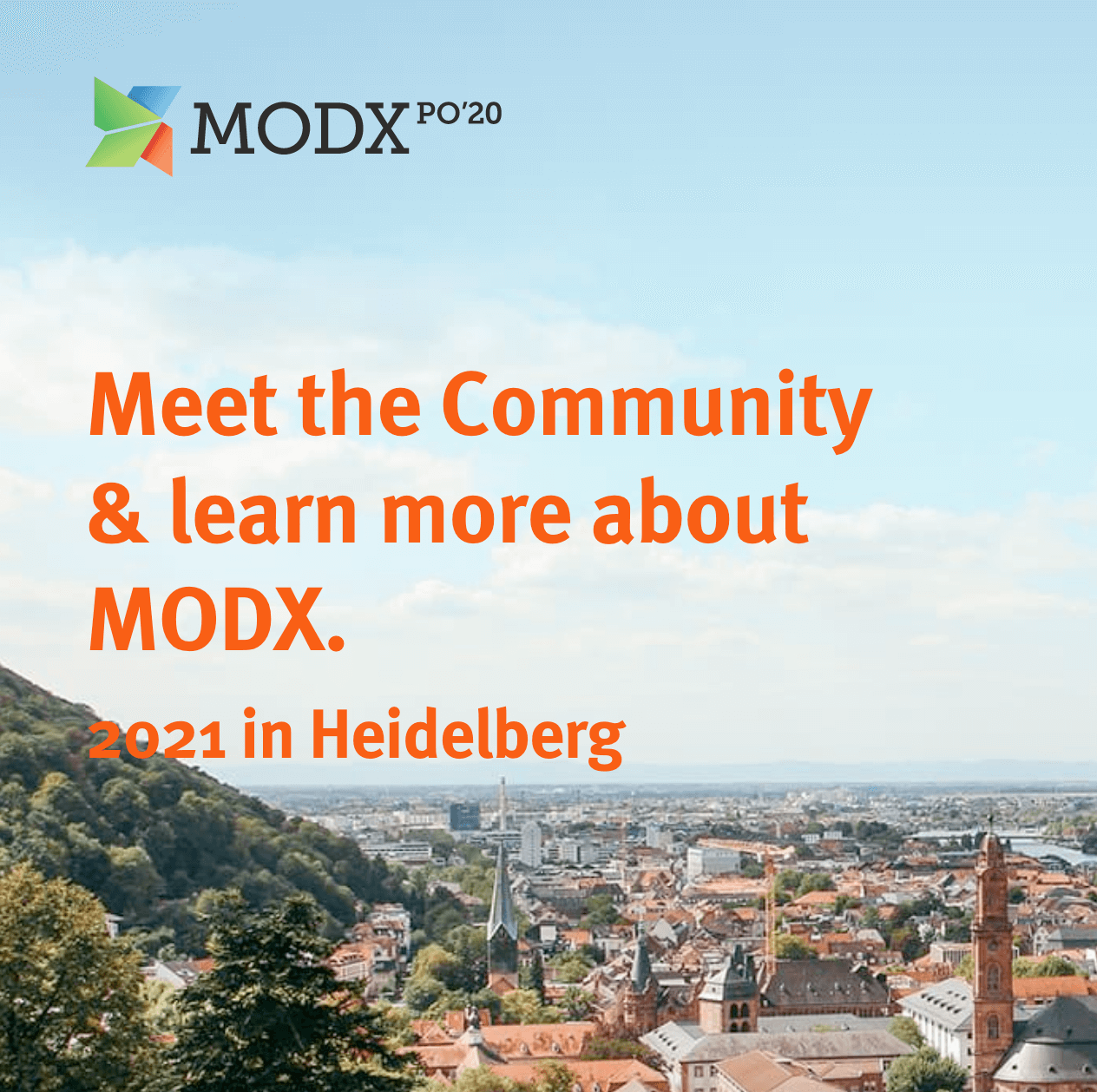 MODXpo 2021
29
October
2021
-
30
October
2021
MODXpo 2021. An international, yet affordable, 2-day MODX event in Germany, with presentations, workshops and time to chat with other community members. Get a ticket for just 94€, which includes access to the conference, all drinks, a daily lunch buffet and snacks. You should also make sure to stay a little longer to visit the beautiful city of Heidelberg over the weekend.
MODXpo 2021 will be located at the SEDA.digital offices, which are part of the Design Offices coworking space. There is a beautiful event area on the rooftop terrace, with a great view. Just a few meters from the venue, there are 2 hotels for your accommodation.
Worried about the Coronavirus and wondering if you should buy tickets now? We already postponed the MODXpo to 2021 due to legal restrictions and for the safety of everyone. All tickets previously bought will be refunded. We will announce the new date in 2021.