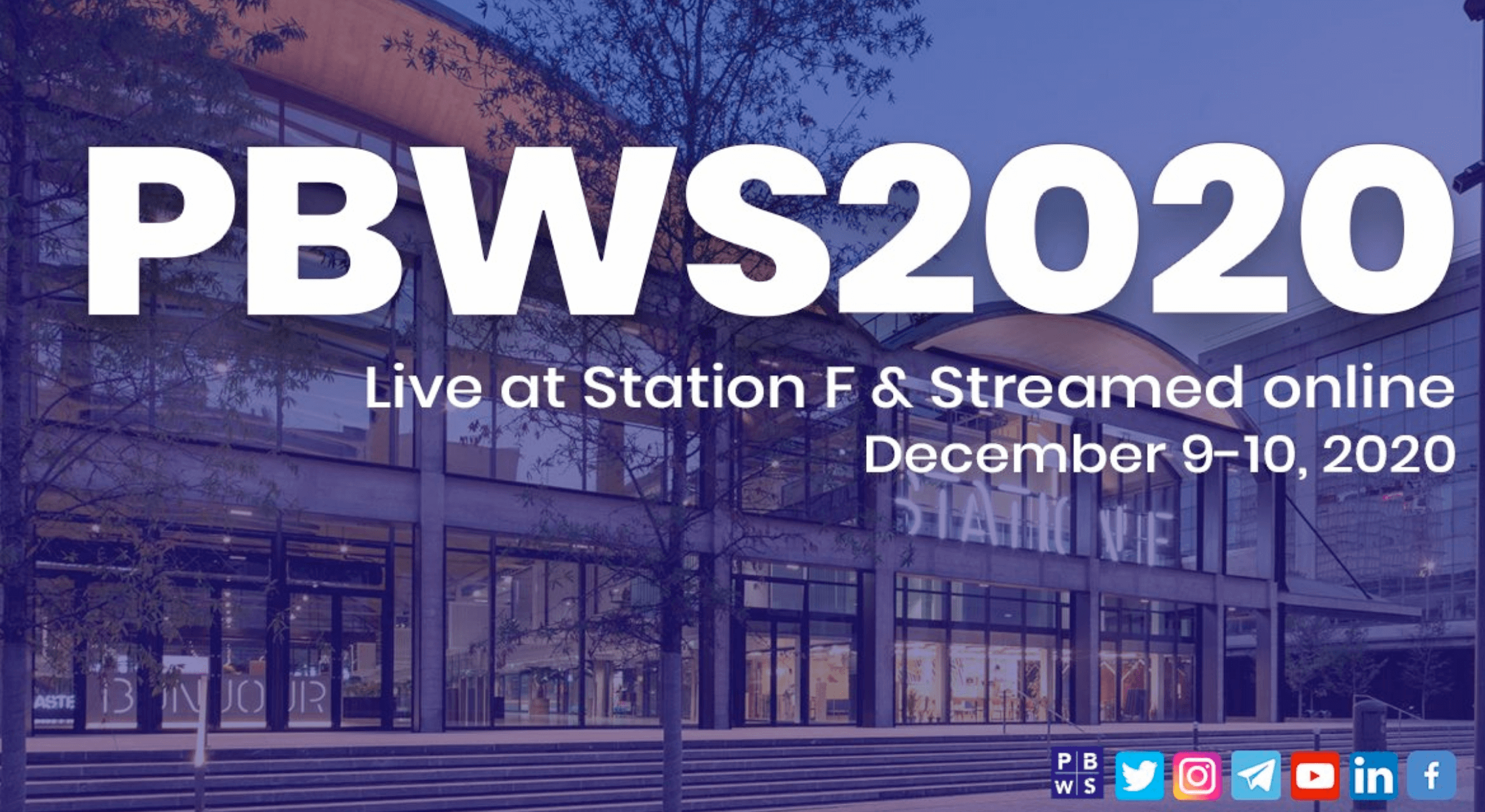 Paris Blockchain Week Summit 2020
09
December
2020
-
10
December
2020
Paris Blockchain WeekSummit – Meet the Global BlockchainEcosystem in Paris & Online!
The best European Blockchain Conference
Paris Blockchain Week Summit brought together 1,700+ entrepreneurs, investors and medias from all over the world to talk about blockchain and cryptocurrency in order to make France the first G20 country to create a business-friendly environment for our rapidly growing ecosystem.
We can agree it was a key moment as right after the PACTE Law was voted and should give birth to a nurturing framework enabling enterprises to get ahead of technological innovation. The conference has turned out to be "a bona fide tour de force".
Come Join Us to #BuildTheNextWeb
PBWSummit will gather the most prominent blockchain and digital asset organisations from all around the world for two days of insightful talks in Paris and online!
Paris Blockchain Week Summit Rescheduled due to Covid-19 Outbreak
At Paris Blockchain Week Summit, we pride ourselves on being a truly global event, with thousands of industry leaders, journalists and innovators in the blockchain space coming together to further the development of blockchain technology.
Over the past weeks, we have been closely monitoring global developments around the Coronavirus outbreak. The security and safety of our attendees, speakers and sponsors will always be our top priority. In addition, the recent guidelines issued by the French government which prohibit large gatherings put the status of the event at risk. With this in mind, we now feel that postponing the summit is the best and safest option.
Paris Blockchain Week Summit will now take place on 9-10 December 2020.
2020 Featured Speakers
Changpeng Zhao
Bruno Le Maire
Ryan Selkis
Ben Livshits
Ryan Zurrer
Kathleen Breitman
Emin Gün Sirer
Cédric O