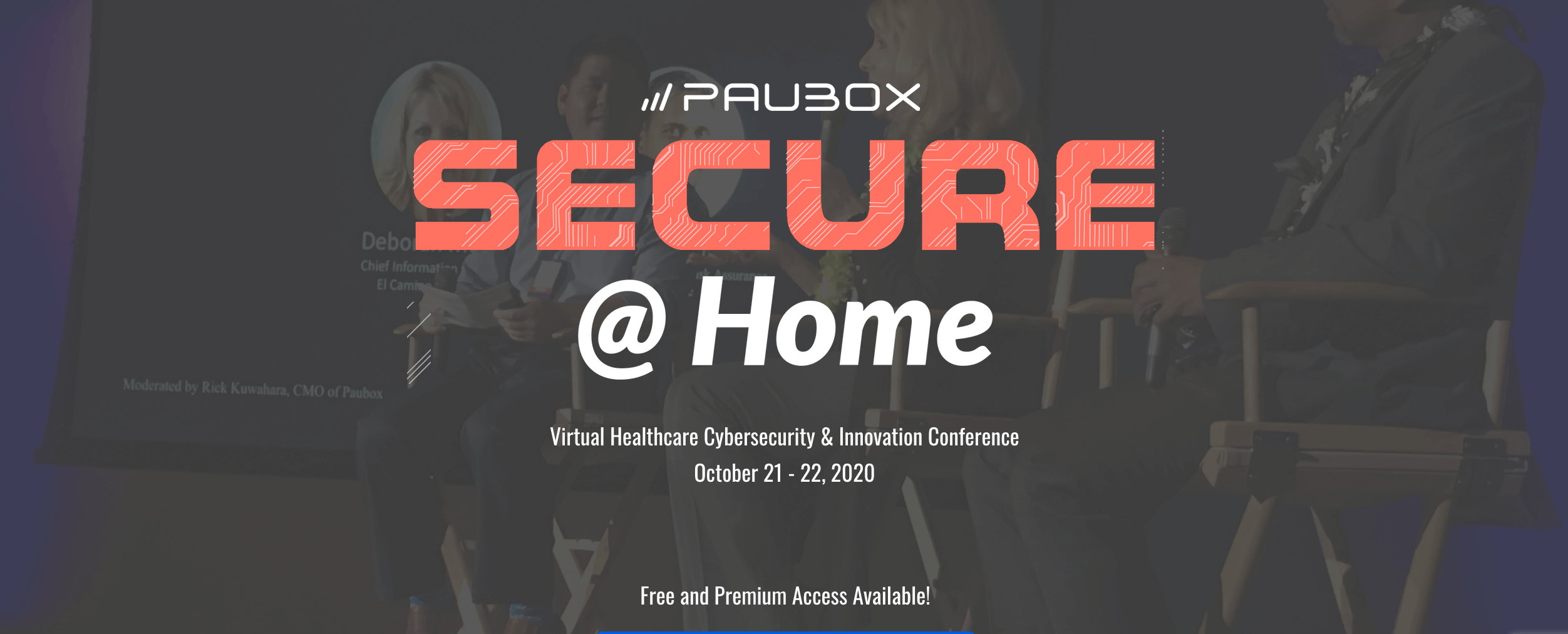 Paubox SECURE @ Home
21
October
2020
-
22
October
2020
Paubox SECURE @ Home 2020. Paubox SECURE will be a virtual conference for 2020 It's no secret that healthcare is under attack and data breaches continue to increase with no end in sight.
Paubox SECURE @ Home is a healthcare cybersecurity and innovation conference, bringing together industry leaders in a unique event to drive learning and discussion around the challenges of driving innovation in healthcare while keeping data secure.
100% of last year's attendees surveyed found Paubox SECURE @ Home relevant to their jobs, making this a must-attend event.
This year will be no different as we present valuable panel discussions with industry leaders, breakout community sessions on hot topics, and unlimited networking opportunities so you can build relationships beyond the conference.
Unlike other conferences, Paubox SECURE @ Home is focused on generating relevant and meaningful content, discussions and networking – not giving you a sales pitch.
Over the course of two days, learn from leaders in cybersecurity, healthcare, and compliance about unidentified risks, best practices, and innovative solutions.
Who should attend?
Paubox SECURE @ Home is perfect for anyone who works in and around healthcare – from hospitals to payers, from consultants to investors and everyone in between.
If you understand the rising threat of attacks against healthcare, then Paubox SECURE @ Home is the place for you to learn, network and have meaningful discussions around cybersecurity and innovation in healthcare.
In addition to the informative keynotes and panel discussions, we'll be ensuring that there's a networking component to this year's virtual conference.