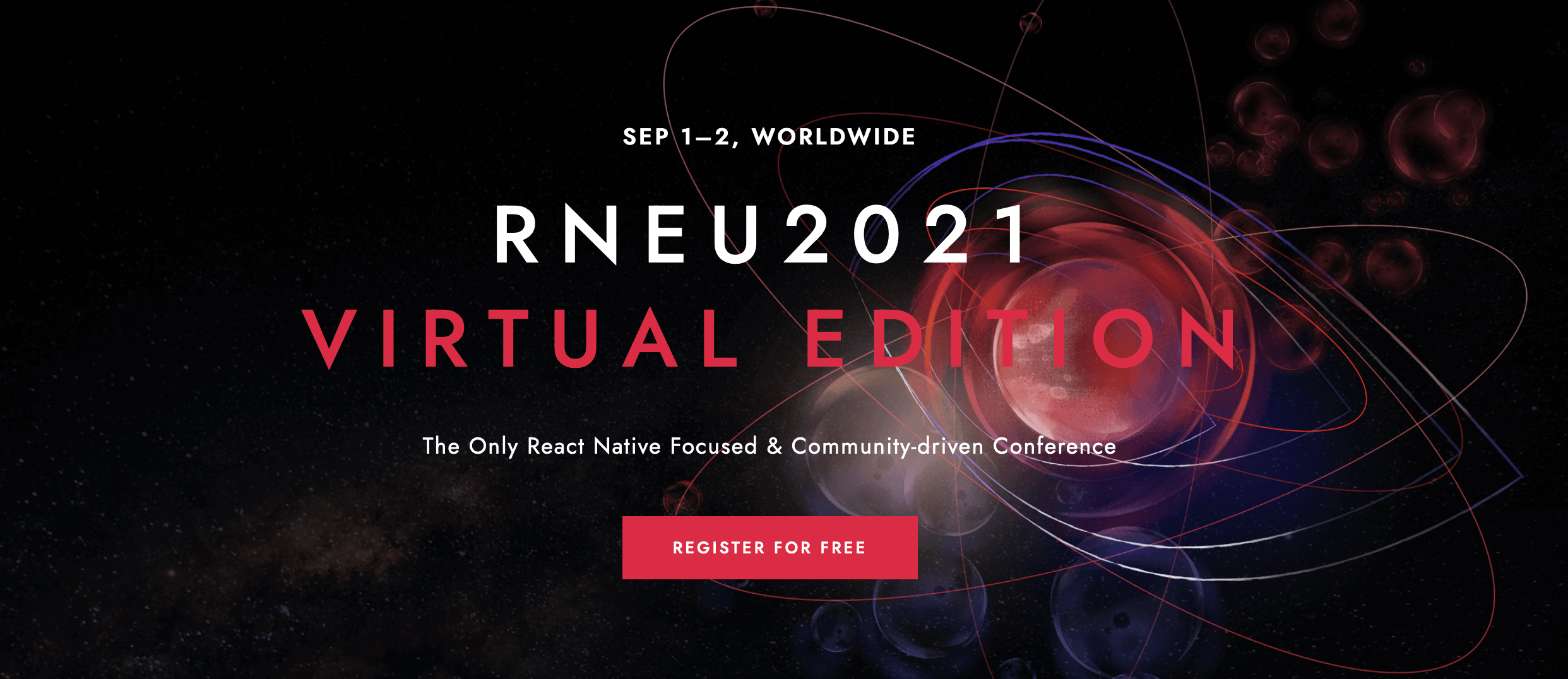 React Native EU Conference 2021
01
September
2021
-
02
September
2021
RNEU is the first community conference in Europe focused exclusively on React Native. This is a unique place where RN developers can expand their knowledge by learning from Core Contributors and the best industry leaders. Every September since 2017 we bring the React Native community together and create ample opportunities for inspiration and growth.
This year we are going to meet at React Native EU for the fifth time, and for the second time it's going to be a fully online event so again you will have all the expert talks delivered straight to your home.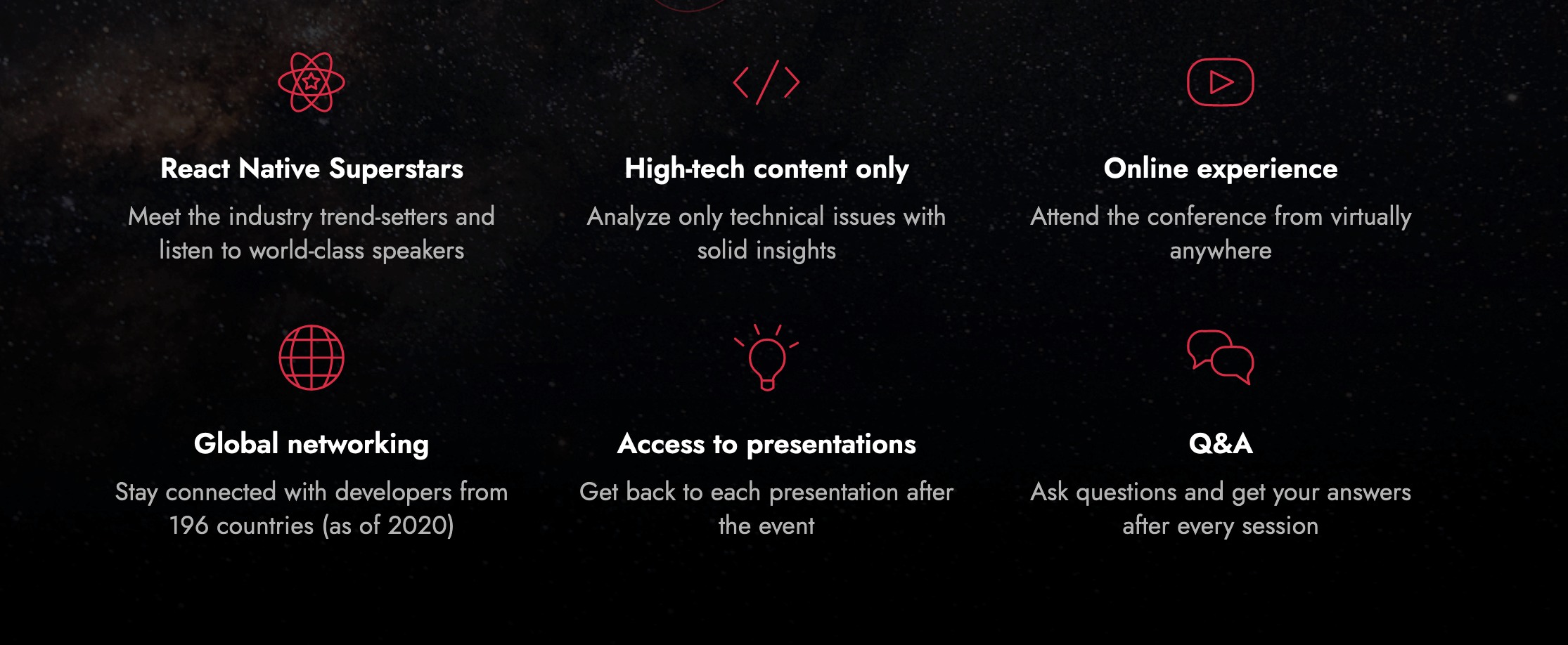 Code of Conduct
React Native EU is committed to providing a friendly, safe and welcoming environment for all, regardless of gender, sexual orientation, disability, ethnicity, or religion. Our Code of Conduct outlines our expectations for participants' behavior. We do not tolerate harassment of conference participants in any form.
SPONSORS
Maximize your brand presence as an RNEU sponsor or partner. Reach an international audience and grow your visibility and reputation in the community. We will give you the level of exposure you want – please check our sponsorship packages for more details.