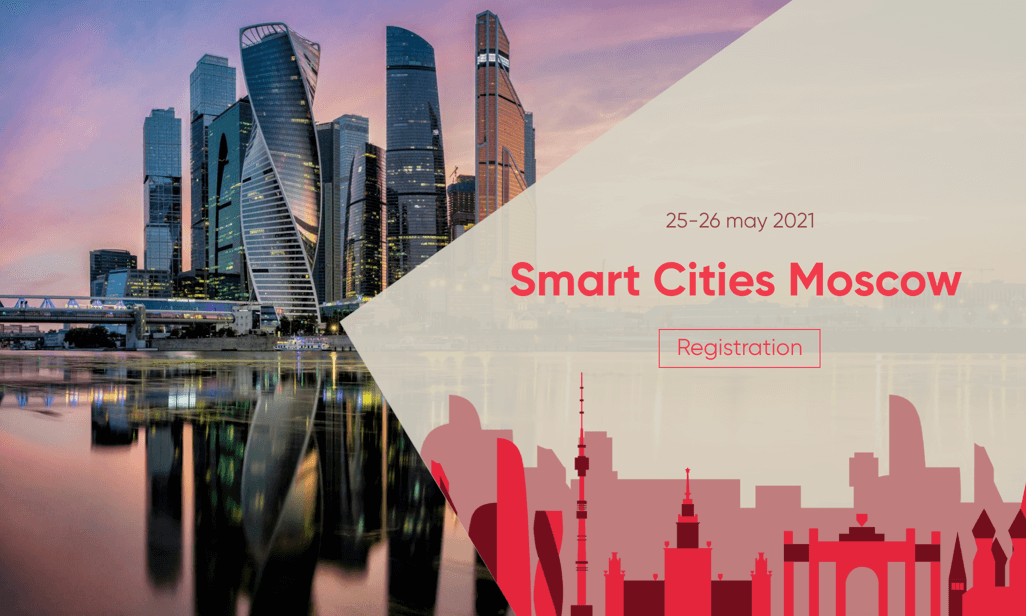 Smart Cities Moscow
25
May
2021
-
26
May
2021
1st April, Moscow – On May, 25-26 Moscow will host the Smart Cities Moscow, international online forum dedicated to the development of smart cities and current topics of adaptation of the urban environment to the realities of the "new normal".
The forum hosts over 50 speakers, including heads of administrations of the world's largest megacities, professors and experts from the world's leading educational institutions, business representatives and international experts in the field of informatization and development of smart cities.
Smart Cities Moscow Forum will bring together speakers from countries and cities boasting the best urban infrastructure in the world, based on advanced IT technologies. The online format of the event provides a unique opportunity for millions of people from around the world to join sessions and participate in discussions. The event will become a prologue to the Smart Cities Moscow offline forum, which will be held in 2022.
As part of a series of online conferences, international and Russian experts will discuss how large metropolitan areas are being transformed in the modern conditions, dictated by the society and environment. Speakers will share the best success stories for the development of healthcare, city transport logistics, telecommunications, culture and education of the city.
The business program will cover three major areas: Smart city's infrastructure and technologies, Smart City for a Smart Living, and Smart city's sustainability. The experts will discuss urban development in the post-covid period, changes in the sustainable development strategy, infrastructure challenges and the deployment of IoT, Big Data, and AI technologies. The sessions will also focus on city renewable energy, creation of a favorable urban environment, and other topical issues. Various communication formats are provided within the framework of the forum: from panel discussions and expert sessions, to show-cases and case studies.
The Forum is supported by The Government of Moscow, Department of Information Technologies.
For reference:
The Department of Information Technologies of Moscow (DIT) has been rapidly developing and actively growing for the past 5 years. During these years we have created over a thousand systems and services and we are pursuing the target of launching around 300 new projects annually. Today, we are proud of having digitalized over 166 state services, this is obviously more than any other region of Russia. Moreover, within the last years we have created an outstanding number of 178 portals, including the official Mayor and Government of Moscow web-site "mos.ru". Our systems cover over 60 industries and penetrate into each aspect of Moscow citizens' everyday lives, our products and services include:
Electronic queue for Civil registry office;
Arrangement of remote medical appointments;
Personal electronic medical records;
Children assignment to kindergardens/schools/extracurricular activities;
Providing schools with cutting edge technological equipment;
Obtaining references, enquiries and services remotely;
Numerous projects in housing and public amenities, starting from telemetrics and energetics to the possibility of submitting water usage information.
Current structure of the Department distinguishes up to 30 unique products and programs, including medical and education systems informatization, creation of crowdsourcing platforms, development of various resources and portals for Moscow and its citizens. We are aimed at continuing the process of effective informatization of the city with an emphasis on innovation development and advanced technologies application.