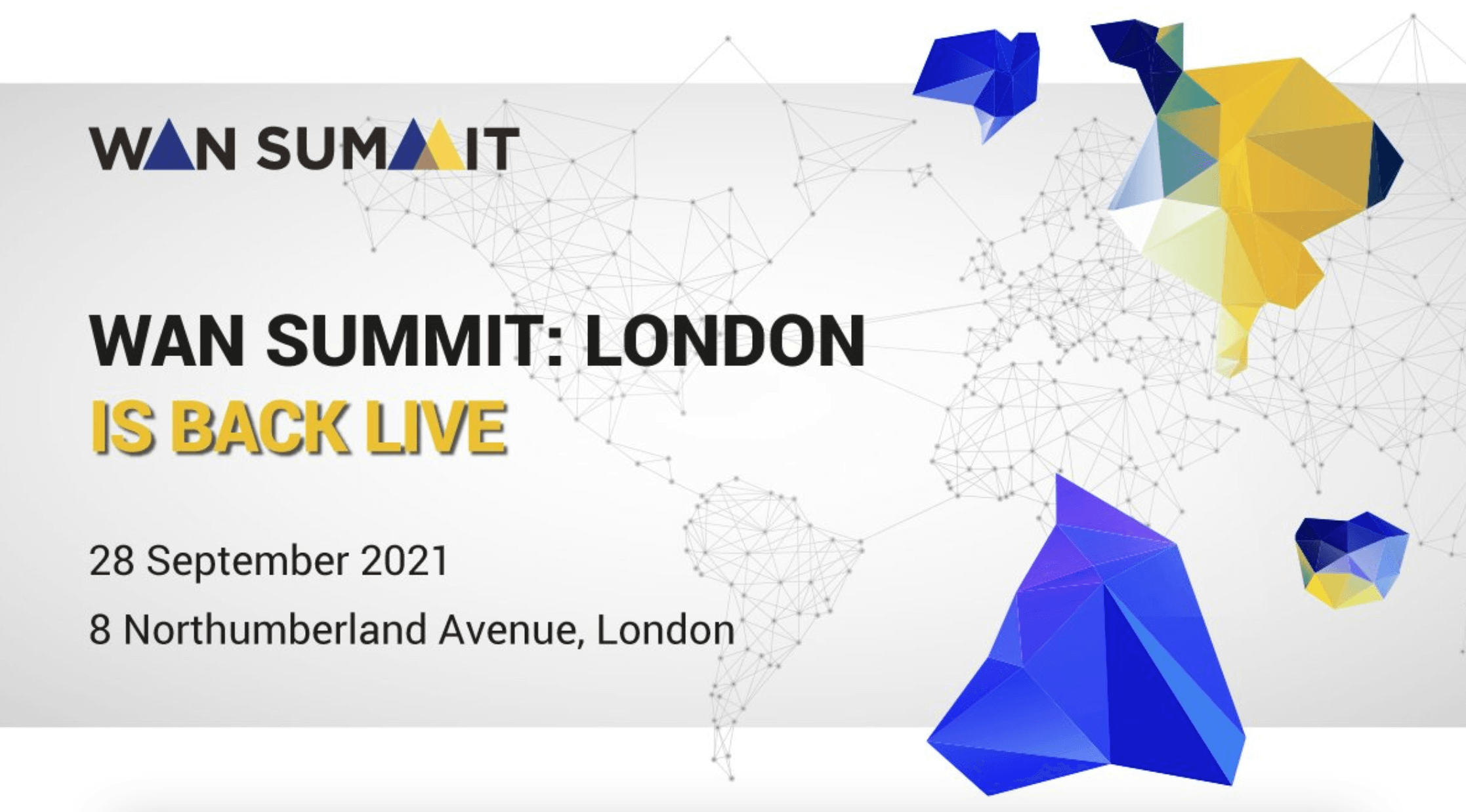 WAN Summit London 2021. Due to the global pandemic, we were unable to host the 2020 summit live. Now and in line with Government regulations, we feel September 2021 is an appropriate and safe time to run the WAN Summit: London once again, in person. 
We are so excited to welcome you all back to a live WAN Summit and have designed an event which provides the unique opportunity for managers of corporate IT networks to reconnect with peers from across the industry to share tips, tricks and experiences.
The conference agenda has been designed to allow delegates to hear from all key stakeholders: vendors, service providers, analysts, consultants, and most importantly, WAN managers themselves. Speakers will analyse key enterprise networking trends like SASE and NaaS, and share their experiences and best practices on everyday management of SD-WAN, redesigning underlay networks and optimizing the cloud.
Please contact us on [email protected] if you have any questions.
Why Attend WAN Summit London?
Network Managers
You're responsible for a complex enterprise network, globally or nationally. You're under pressure to cut costs and grow your network but don't have enough time to research the latest networking solutions or best practices. At the WAN Summit you'll:
Learn from peers how to redesign your network to take advantage of SD-WAN technology
Hear from independent consultants about the latest WAN market trends
Make new connections in the network manager community and debate challenges such as sourcing suppliers, providing cloud connectivity and ensuring security
Meet IT solution providers with cutting-edge networking solutions on a commitment-free basis
Service Providers
You deliver corporate telecommunication services to enterprises with national or global networks. You recognize that your services need to adapt to the demands of the cloud and the evolving traffic patterns on your customers' networks. At the WAN Summit you'll:
Discover what challenges network managers face today
Learn how enterprises deliver cloud services to their organization
Become an integral part of the enterprise community by engaging in ongoing industry debates
Showcase your services to an engaged audience of IT managers