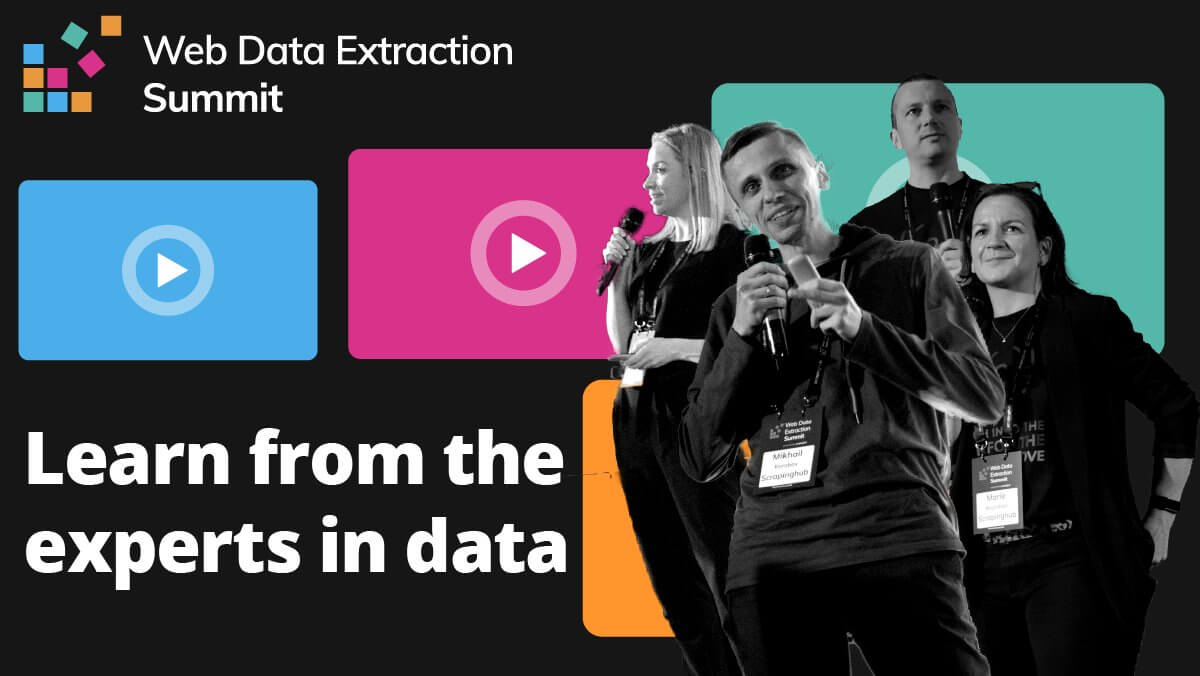 Web Data Extraction Summit
Web Data Extraction Summit 2021 – A single platform for all data lovers to come together to educate, inspire, and innovate.
What is Extract Summit?
The Web Data Extraction Summit is a one-day event, jam-packed with talks and workshops where we will discuss everything from the latest trends in data extraction to web scraping best practices, and how web data can turbocharge your business.
We gather the preeminent thought leaders in data extraction and web scraping to share their insights on how we can leverage the internet, the world's largest dataset, to gain a competitive edge in today's marketplace.