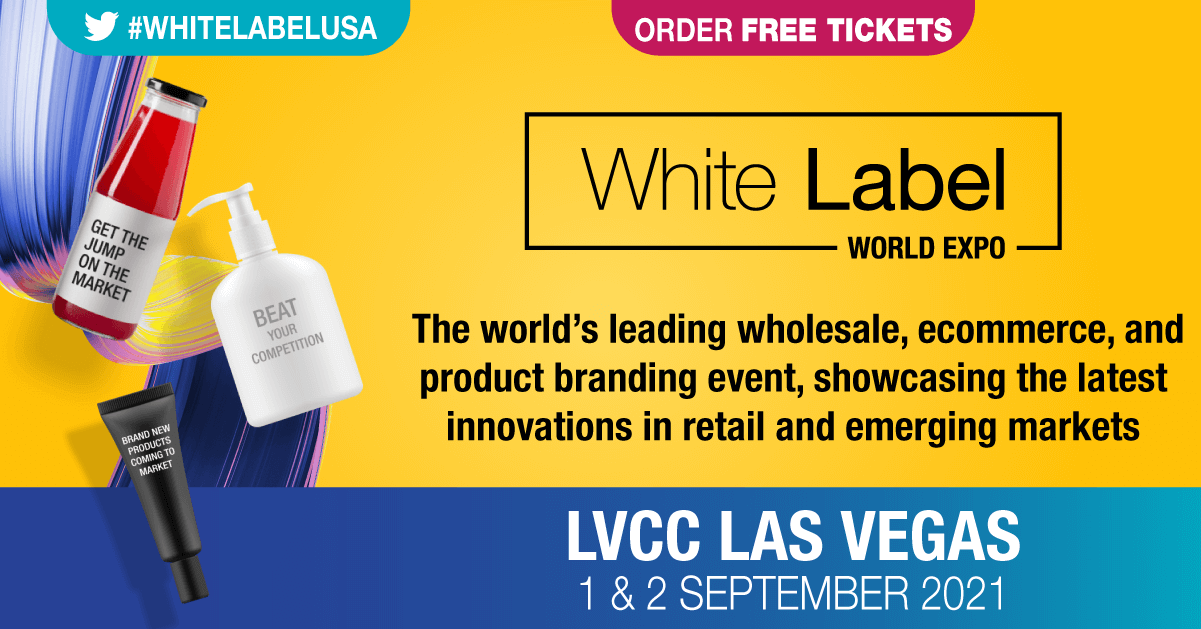 White Label Expo US
01
September
2021
-
02
September
2021
LAS VEGAS, Nevada – The White Label World Expo is set to return to the Las Vegas Convention Center (LVCC) September 1 & 2, 2021 as one of the largest PRYSM shows for 2021. Designed directly to help businesses bounce back from the economic challenges over the past year, the White Label World Expo is prepared to welcome more than 15,000 retail, ecommerce, and online selling professionals to give them access to the latest tools and industry insights to get their products and services back into the hands and faces of their consumer base.
Multiple masterclasses, networking areas, and VIP lounges will also be available the LVCC for two unmissable days with sponsors such as Empire Flippers, SellerX, Associated Hemp, and other industry trend setters setting up shop to help businesses small and large, old and new to recover their consumer base and innovative their ecommerce capabilities.
Get Your Tickets now when you register to attend at https://bit.ly/3p5lIUF. Doors are open from 10 a.m. until 5 p.m. for both days, and tickets are 100% Free!