According to a Linked In article, up to 85% of jobs across all industries are filled due to networking. This proves that networking is paramount when it comes to employers as well as employees.
If you are looking for networking events inspiration, below are some examples for you.
Elevate – Agency Nation

Elevate is an excellent example of an event that offers exceptional networking opportunities. This yearly event organized by Agency Nation integrates social media, which is a platform that is unrivaled when it comes to networking.
In this event, participants use their LinkedIn profiles to connect with each other on the event management software. Attendees can message each other even before the event begins, which leads to a very meaningful face to face interactions.
Volunteer Day – Forbes Under 30 Summit
This particular event by Forbes Under 30 is a great hit and for a good reason. Volunteer Day is an event that creates exclusivity among the attendees. It is also a perfect example that creating connections do not have to be dull and boring.
Along with a Day of Service, it also includes a music festival and event village, among others. Participants also get the chance to mentor local students, which adds to the endless opportunities for networking as well.
Dreamforce – SalesForce
Dreamforce is an example of an event that provides networking opportunities on a unique platform. Their tactic of making the attendees feel special and welcomed is a considerable part of its success.
By addressing them as trailblazers, each attendee is made to feel special. The team also published a cookbook with the winning recipes from the trailblazers. This fosters a unique yet strong connection among the participants, which is the foundation of good networking.
Salesforce 2020 is unfortunately canceled due to the Coronavirus pandemic.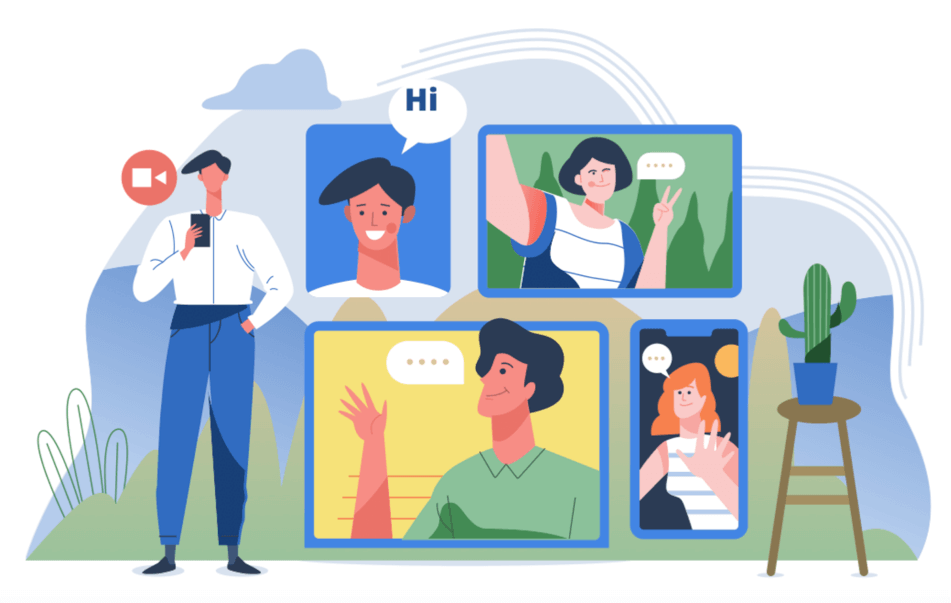 GlueCon – IT Glue
This is a fantastic networking event that focuses on personalized solutions in real-time. In the event, the attendees get access to tailored sessions and other supplements, whether it is in the form of products or live solutions.
At GlueCon, the team focuses on creating segmented tracks for every attendee. This makes the connection very compelling and customized.
Consensus – CoinDesk
Consensus is a classic event that incorporates both online and offline platforms to cement professional relations. Participants connect through an event networking app before and after the event.
Additionally, they also connect and compete with each other for the grand $30,000 prize at the venue as well.
The 2020 version of Consensus is scheduled for a virtual event due to the COVID-19 crisis.