Now and then, fundraisers are held. Whereas some are successful, others could be not that successful. Fundraising can be a good source of income for an organization. But it needs excellent planning and execution.
That's why we have outlined the following strategies for a successful fundraising event. Next time you plan to have one, personal or for your organization, follow these simple strategies and the results could be tremendous.
Having a Purpose
Before starting planning your fundraising event, define your goal. You may need to answer the question: why am I holding it in the first place? With the purpose well defined, the rest of the planning becomes pretty easy.
Fundraising Goal
Have a target of the amount you would target to get from the fundraising. How much money do you expect from this event is very important a factor to consider before planning. This should guide in organising and planning for a successful fundraising event.
Decide on Your Target Audience.
Whom do you target the fundraising to be for? You will want to identify the target group for the event. Whether you are targeting the general public or a special group, a certain age bracket or everybody. Put this in mind will give you a clear plan on how to carry out the event.
Know your Limitations
From the onset of your planning for your event, it is good to identify what you can achieve or what you can't. This will give you realistic goals and also make sure you set goals within your ability. Avoid getting into financial strain by setting goals you cant meet.
Set a Date
Before inviting people and setting up a venue for your fundraising, establish an appropriate date for the event. This should be well chosen to avoid conflicting with major dates that may not work with the targeted attendees. It shouldn't be on a holiday or a date that may fall on other remarkable events.
Have a Budget
This is where you have to project the expected expenses vis-a-vis the expected amount to be raised from the fundraising event. Always have in mind costs for items like the venue, apparatus and other costs related to the event.
To be on the safe side, you need to include all the expenses and if possible include a contingency fund for unforeseen expenses. Then, have all the projected contributions and see how much is your net.
A set –up
How will be the event carried out? The venue needs to be market and arranged well in advance. It is always good to have everything set before the event happens. A sitting arrangement, sound systems need to be in place and if possible test. This will allow time for replacements and making the venue is ready for the event.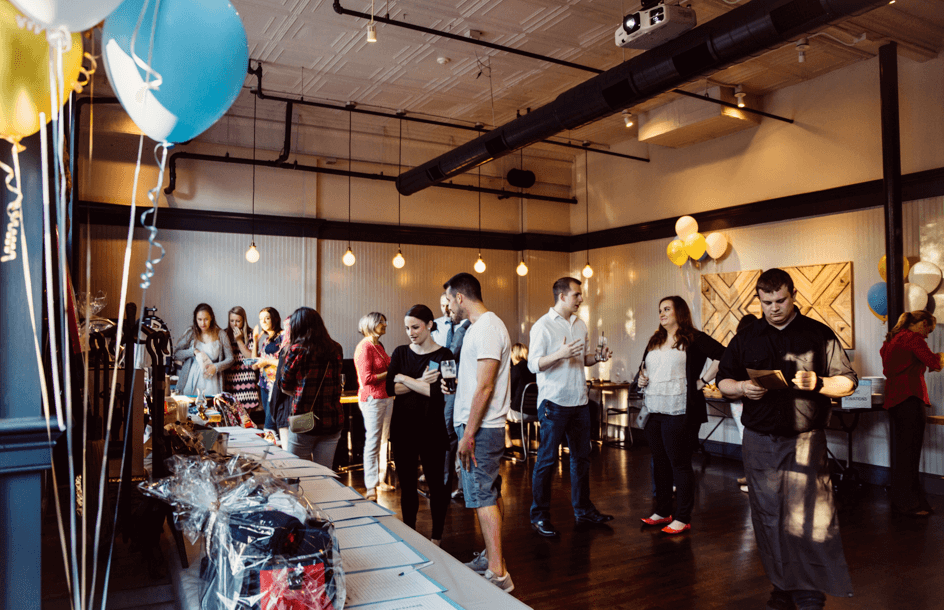 Determine what will make people want to attend your event and support your cause
People will always ask themselves; what is in it for me! Why would they trade their time and resources to attend their event? If you can offer what the people want, you'll attract the right people to make your event a success.
Consider a Discount for Ticket Sales
Offer incentives by discounting tickets to the people. More importantly, try to convince them to pay for their tickets early in return for a discount. This way, the attendance will be determined early enough and as well the likely success of the event.
Incorporate Mobile and Social Fundraising Event Planning
With the rise in usage of mobile phones and social media, you can't overlook the sites like Facebook, Instagram and youtube while planning for your fundraising.
Use mobile-friendly registration
People don't like hectic work like filling forms! if you want people to comply and get them attending in large numbers make the event a success, then make the registration process. Go for a simple platform. Digital registration works the best here. Especially if you make compatible with mobile then you win.
Teamwork
You cant do everything by yourself. That's why you'll need to delegate tasks of the fundraising event to volunteer. Have some exerts volunteer to form a steering committee to oversee the success of the event.
Market and follow-up
People need to be aware of your event. Ensure it is well marketed and publicized through popular platforms like social media and even print media. It is an event like any other and advertising can go a long way. Also, make sure you follow up and remind them before the event.
Host pre-events on Facebook, live YouTube streaming, Twitter chats and Google Hangout
It is always advised to invite people to engage virtually to get a preview of what's to come at the main event, the fundraising. Additionally, give an exciting glimpse of the event or prepare a Q&A forum with your key speakers.
It helps to create positive anxiety and makes people look forward to the main event.
*Always remember to link the promotional to your social accounts.
Practice before the event
It is always good to practice before the real event. Have the leaders and master of the ceremony rehearse and perfect their roles early in advance before the event starts. This at least will give you a good opportunity to detect where improvement is needed. Also, it'll give you a taste of the actual event beforehand.
Set expectations for attendees and deliver
Have well laid down expectations for your attendees. Ensure their welfare and needs are well taken into consideration while planning for your event. Then, go ahead and deliver during the real event. If you can, overdeliver. This will make them awed and always look forward to your event.
Pay attention to the crowd reaction
During the fundraising event, the crowd is what matters. Be observant and attentive to their reactions and feelings. If anything, respond to what you can instantly if at all it is within your capability. Don't forget to thank the attendees for making your event a success. It is important to do this even the event was not to your expectations.
On winding up, planning and executing a fundraising event is always done with the main aim of getting money. Whereas some events can succeed and supersede the host's expectations. Planning of your fundraising event could be the determinant of whether it will be successful or not. Therefore, it is always important to plan well and make proper arrangements for your fundraising event.