Event Strategy Guide – Event planners are no strangers to last-minute glitches. But it is safe to say that no one foresaw how COVID-19 could bring such far-reaching consequences. Or how severe its ramifications could turn out to be.
But organizations, including IBM, Microsoft, Apple, and the Wall Street Journal, do not underestimate the importance of events in business strategy. So how does your organization execute event strategy successfully?
Here is a guide for the event strategy in 2021 to help you get a head start.
Planning
Planning your event is undeniably the most critical step. Here you will cover everything from improving relations with the client, budgeting, boosting sales, how to increase your brand, and generating leads, among others.
You should also consider the fact that clients hold immeasurable value for in-person interactions even though none of us can ignore virtual opportunities. If you plan to host a hybrid event, the tools and the technology to be used should also be covered in this stage.
Launching and promoting
After your planning is completed, you are now ready to launch it. Updating the event on the company's website, app, social media platforms, and sending out invites constitutes event launching.
Use appropriate hashtags and reaching out to social media influencers.  #GoogleIO and #INBOUND19 are some viral hashtags on social media. It is also an excellent time to update your blogs if you have one. Press releases are also a great addition.
The use of platforms such as Facebook and YouTube to promote your event is also very effective. To take your promotion even further, rope in industry experts such as digital marketing experts.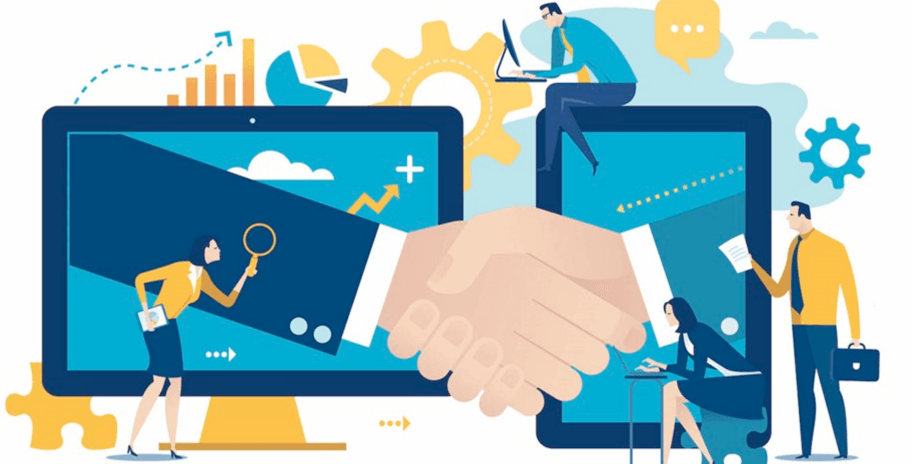 Managing
The success and the ease of managing the event largely come down to how effective your planning is. Since this step mainly involves keeping track of the attendees and their response to the event, if the planning was executed well, managing it should be no problem.
Closing
After the event has been successfully concluded, it is time to follow-up with the attendees and evaluate the data that was collected. A follow up via email with a thank you note is usually very effective and elicits strong positive reactions. Another way to collect a very useful response is by sending out post-event surveys.
It is also the time to compare the data and rate how successful your event turned out to be. If ROI was one of the goals of the event, using one of the models to identify and track should also be covered in this step.