Hosting hybrid events has been around for some time. However, they are not as mainstream as virtual events. But with the world grappling with coronavirus pandemic, it is a great time to introduce hybrid events to keep business running.
For the uninitiated, a hybrid event is where you combine live streaming using technology with in-person attendance. Some of the top companies that have been hosting hybrid events include Apple, Google, and Adobe, just to name a few.
Below we share some hybrid events ideas and how to make it more successful and fun.
Consider a virtual expo. 
If you can get a number of credible sponsors, a virtual expo can be a fantastic opportunity. With each sponsor and participating company setting up virtual booths, attendees can visit them in person.
Through this hybrid medium, attendees can interact with the head of the companies. They can also talk to investors, get to know the current business trends, and, of course, how businesses are weathering the storm of COVID-19.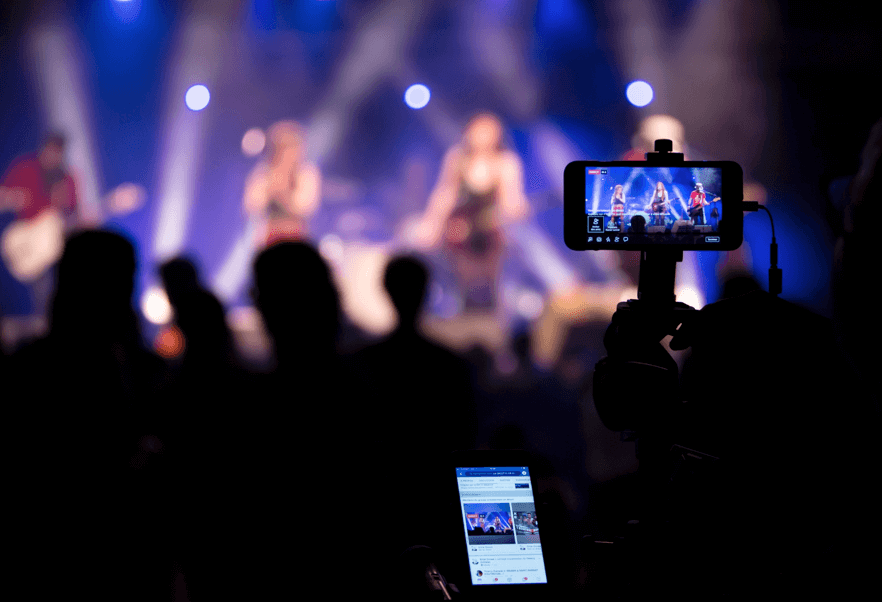 Provide eNetworking opportunities. 
With a growing number of companies resorting to virtual events, everyone is hungry for opportunities to expand their horizon. Just because people are locked inside their homes doesn't mean their networking opportunities should suffer.
Schedule industry experts to share their insights with your clients and connect with them inside your homes. Such type of hybrid events where attendees don't have to pay anything to attend it can be even more helpful.
Add opportunities for fun.
When you host a hybrid event, it can be quite challenging to keep the attendees motivated. A fantastic way to keep everyone engaged and motivated is to incorporate a game or a competition.
A simple setup where attendees earn badges or stamps for attending the most number of virtual booths or sessions for a grand prize can keep them motivated. Apart from the engagement and motivation, it adds a lot of fun to the event as well.
Make the event relevant.
If you plan to host a hybrid event, it is an excellent opportunity to address the most relevant and pressing issues at hand. You can include topics and seminars on how businesses are tackling the coronavirus pandemic, how to take advantage of remote working opportunities, and how to rebound from the pandemic and many more.
Attendees come to events and conferences to learn and have access to new information. So make their time and effort worth it, and you will keep them hooked even after the hybrid event is over.