The short sentence of rest in peace accompanied with some consoling words shows how you express sadness and offer condolences for someone who is recently deceased. The messages can help to express your mourning and farewell to someone who's passing. In this article, you will find several handpicked messages of rest in peace quotes in the most thoughtful and touching way.
You might be mourning because you just experience loss of family members, relatives, close friends, or even friends. Grief is such a painful and complex feeling that each individual may deal differently. A recent study in the U.S. shows result that as many as 57% participants in America are currently grieving due to the loss of someone who's close to them.
Here are some tips to show your condolences and offer helps form someone who is experiencing grief.
Provide your assistance in some practical ways – It allows the grieving person to know that you are always there to listen.
Keep providing your support even after the funeral event – Do not allow worry of doing or saying the wrong thing prevent you of reaching the person out.
Show your understanding – Understand that each person may grieve in different time lengths and in different ways.
Rest in Peace Sayings To Comfort A Person Who Has Lost Their Loved One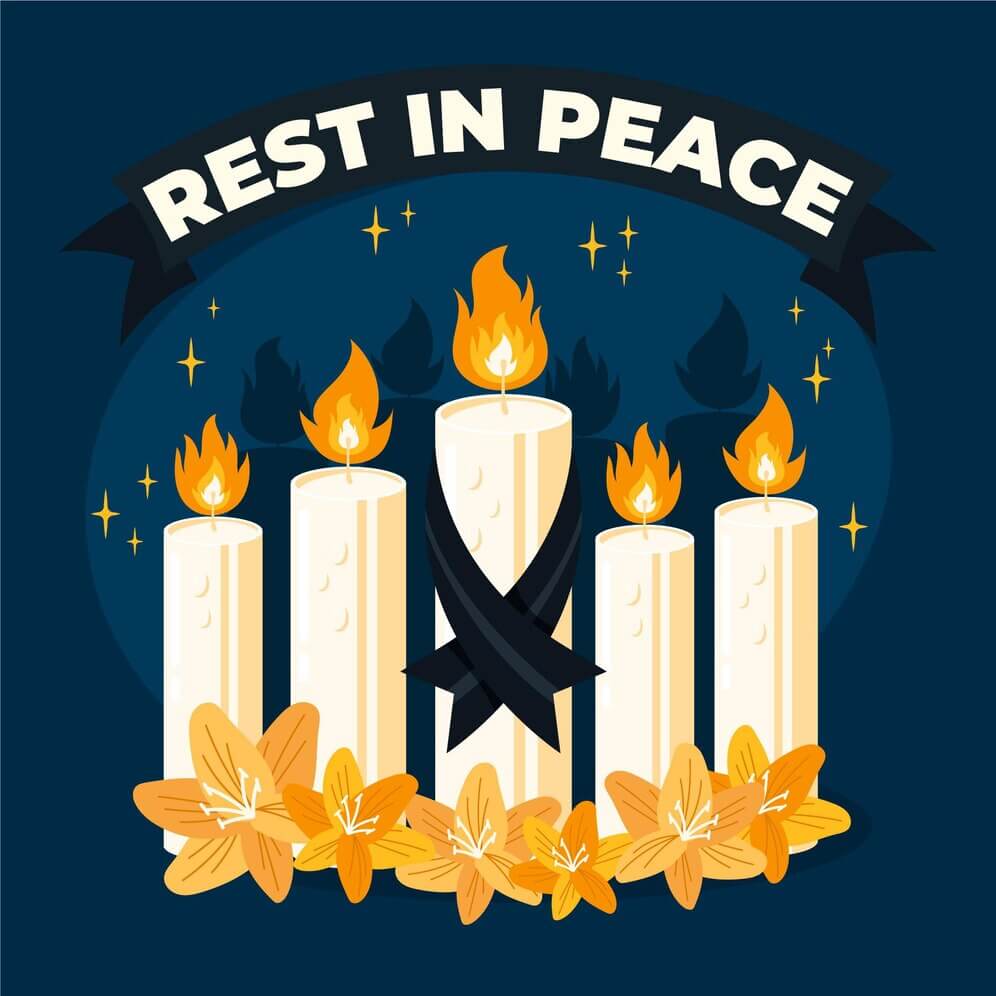 All of human eventually have to encounter the loss due to death of our loved ones. It is truly a heartbreaking experience to go through, so you may find it hard to provide the right words to wish the deceased person to rest in peace. That's why you can discover some of the best final goodbye death quotes from the compiled list below to send to someone who lost their dearest person.
Life can be so illogical at times. Today I am crying for the person who taught me how to laugh. You meant everything to me. Rest in peace my dear!
Inna lillahi wa inna ilaihi rajiun. May Allah (s.w.t.) grant him/her Jannatul-Firdaus and forgive his/her sins.
Sudden departure of your father is making my heart cry. Sending my heartfelt sympathies. May Lord give you all the strength to bear this tough time.
Working was fun with him/her. I am so sorry to hear about the loss of such an amazing person. My thoughts are with you.
Your son was a charismatic young man. It's heartbreaking to think that he's no more. Please accept my sincerest sympathy to you and your family.
Please accept my heartfelt sympathy on this unfortunate event. Praying for the deceased soul.
A man may die but his legacy will continue through his deeds. Today the pain of losing you is difficult to bear because this world needed you for some more years.
May God grant peace to the deceased and extend blessings to his family.
I never knew just how painful goodbyes were until death took you away from me. Rest in peace, my dear!
With teardrops running down my face, I bid you farewell. See you in heaven, partner.
Sending my deep and heartfelt sympathy to you and your family. My heart goes out to you on the passing of your brother.
Very few people have influenced my life the way you did. Thank you for being there. Rest in peace.
You will be missed forever and always. The beautiful moments you shared with us will always speak of a great person that you were. Rest in peace up in the heaven!
Touching and Heartfelt Quotes to Wish A Rest in Peace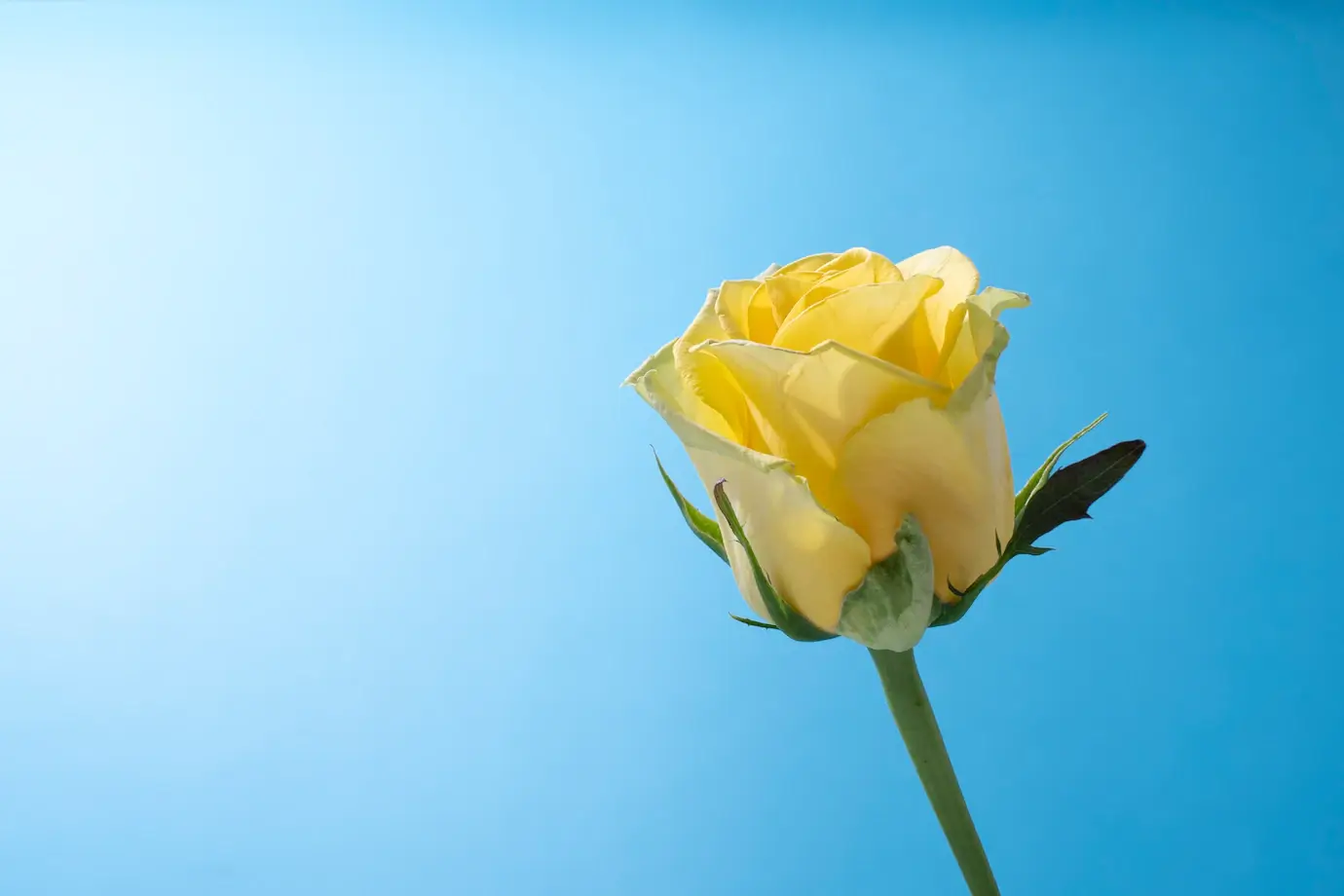 It is such an unrepairable feeling of loss to go through the death of your loved ones and it can be difficult to believe life has been taken from a good soul. To provide condolences and sympathy for someone who has to experience it, here are some sentimental RIP quotes to help the other person overcome their grief in shortened time.
"Your smile was the brightest and your laughter the warmest. We have truly experienced the death of a star because along with you left the radiance that had profoundly filled our lives. You remain alive in our hearts and we will miss you deeply."
"Tears are sometimes an inappropriate response to death. When a life has been lived completely honestly, completely successfully, or just completely, the correct response to death's perfect punctuation mark is a smile." – Julie Burchill
"As you close your eyes in rest may all your pain and troubles be lost forever. May you find paradise and a world of eternal beauty. Your lost will forever be felt. Adieu."
"Sleep well best friend. Words cannot explain the vacuum you've left. I'll continue rekindling our memories together."
"Goodbye for now dearest, I believe more than ever that someday I will see you again and never let you go. Sleep well and sweet dreams."
"My heart hurts every time I think about you, but knowing you are in a better place brings me comfort to live on."
"I keep wishing this is a dream and I'll open my eyes and see you walk through the door. Wherever you are may you find peace and all your pains gone forever, and I hope that someday we meet again and I get a chance to tell you how grateful I am to have shared a lifetime with an angel."
"You may be gone for now but you live forever in our memories and in our hearts, because you have given us a lifetime of memories filled with laughter, joy and happiness. Thank you so much for who you were, we love you and we wish you a peaceful sleep."
"You lived your life as a living embodiment of love. You changed our lives. If only we had more time to give back some of the love you selflessly shared. Rest in peace."
"Don't cry because it's over, smile because it happened." ― Dr. Seuss
"When we were kids you believed with all your heart that your mom was among the stars looking down on us. Tonight I look up searching for you among the stars. Dedicated to Rohinie Haridat." ― Tilicia Haridat
"You are irreplaceable and treasured in our hearts forever. To say we will miss you does no justice for what we feel, no amount of tears can express the pain we feel in losing you but then again thank you for the honor of sharing a lifetime with you. Rest in peace."
"Our God has called you home, if only we were forewarned so we would have made the most of the time we had and tell you how much you made our lives better. A world without you is a reality we are not ready to face. Rest in peace."
"I'll remember you. When I've forgotten all the rest. You to me were true. You to me were the best." — Bob Dylan
"You may be gone for now but I have hope we will meet again. In a world where darkness and pain will be no more. You have closed your eyes to rest and I pray for your peace."
"Every step I take, every move I make. Every single day, every time I pray. I'll be missing you." ― Sean Combs, Faith Evans
"Not everyone who died had left a memory and not everyone who had left a memory had left a blessed one. Therefore, not all who have died should be tagged with a blessed memory." — Israelmore Ayivor
"You will always be remembered no matter what. Your presence, love and kindness will forever be with us. Rest for now until we meet again."
"Loving memories last forever, I am at a loss for words during this sorrowful time. Please know that I am thinking of you and praying for peace and comfort." — Leo Buscaglia
"I know for certain that we never lose the people we love, even to death. They continue to participate in every act, thought and decision we make. Their love leaves an indelible imprint in our memories. We find comfort in knowing that our lives have been enriched by having shared their love." ― Leo Buscaglia
"Life can be so illogical at times. Today I am crying for the person who taught me how to laugh. You meant everything to me. Rest in peace, my dear!"
"A man may die but his legacy will continue through his deeds. Today the pain of losing you is difficult to bear because this world needed you for some more years."
"I know that your kind soul is in Paradise watching over us. Till we meet again."
"Some have life but are not truly living, but you seized every opportunity to live your life to the fullest. Even in death you still inspire us to take each moment and make the most of it. Rest now and sleep in peace."
"Across the years I will walk with you, in deep green forests, on shores of sand and when our time on earth is through, in heaven too, you will have my hand!" – Robert Sexton
"Darkness may hide the trees and the flowers from the eyes but it cannot hide love from the soul." – Rumi
"Our hearts go out to you and your family. Death is a part of life that we dread but can't avoid. In this time of grief we hope you find comfort."
"The Remembrance of the good done by those we have loved is the only consolation when we have lost them." – Demoustier
"The bonds I shared with my aunt can never be severed. While her breath may have left her body, she will continue to live on in our memories."
"I want to find a quiet place, to sit with you awhile, to talk about the happy times, and hope that makes you smile. Rest in Peace Darling." — Susan Smith
"We always thought we would have you and losing you has reminded us of the cruelty of reality. A world without you is unimaginable yet we are now forced to face it. Sleep now our dearest and pay your pains be gone forever."
"Our death is not an end if we can live on in our children and the younger generation. For they are us, our bodies are only wilted leaves on the tree of life." — Albert Einstein
"How many brothers fell victim to the streets? Rest in peace, there's a heaven for a G." — Life Goes On, Tupac Shakur
"Despite all progress in science, there's still no way to show gratitude to a person who is no more. Show your love when people are around." ― Vineet Raj Kapoor
"My life will end someday, but it will end at my convenience." — Michael Bassey Johnson
"You left us too soon and we wish you'd stayed with us a little longer, we hope we meet again someday to say and do the things we couldn't, That's why we say bye for now."
"He who has gone, so we but cherish his memory, abides with us, more potent, nay, more present than the living man." — Antoine de Saint-Exupery
"Life has shown us again it's hurtful side by taking you away from us when we didn't see it coming. There's no way to make up for time lost and now gone but I hope wherever you are, you know that you are truly loved and we hope you find peace and Joy."
Rest In Peace Messages for Loved One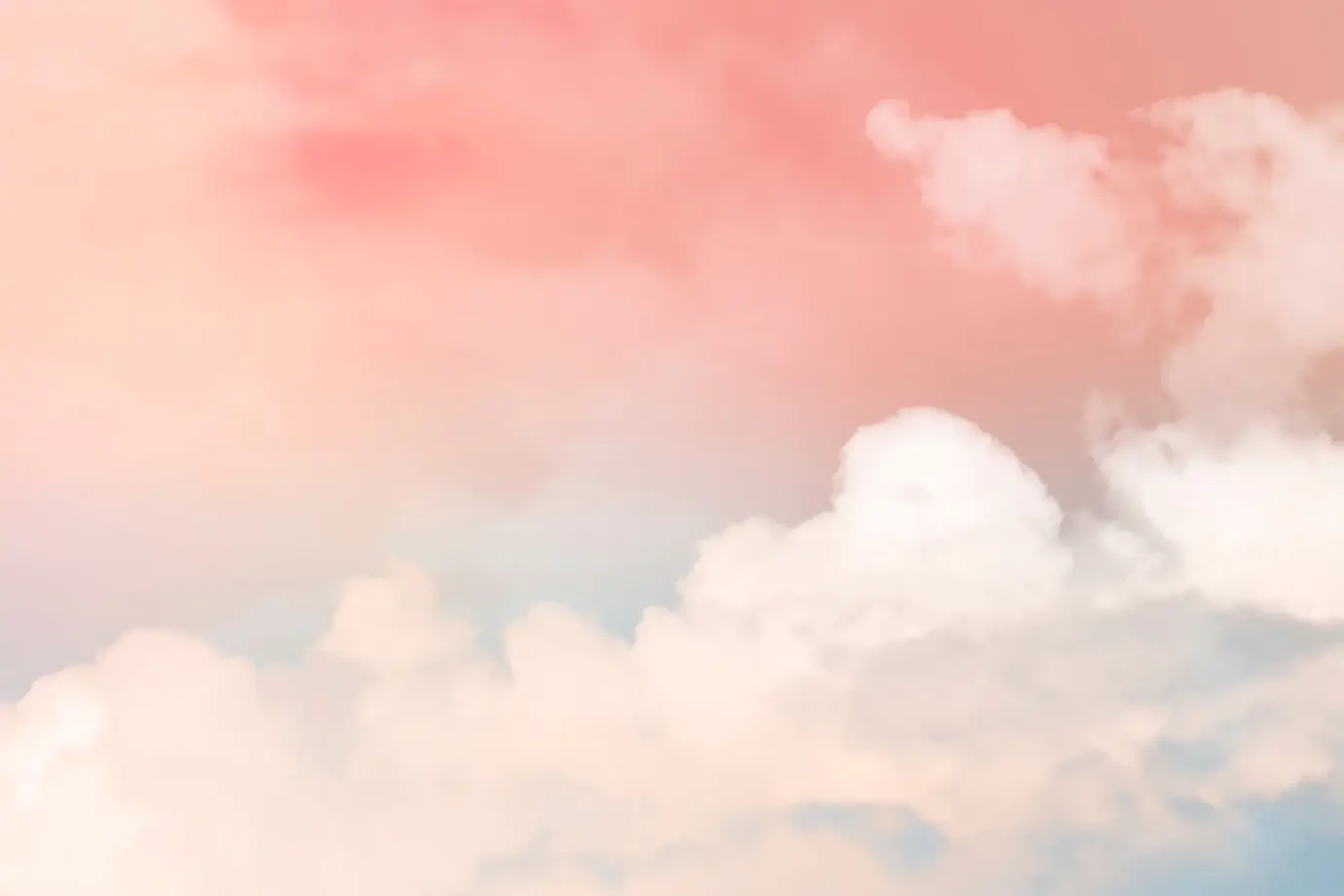 I found my soulmate in you. There was never a person nor there will ever be anyone who can take your place in my heart. Rest in peace dear!
You gave me the truest form of love, care, and affection. I hope as you join god up in the sky, he accepts you with the same love, care and affection.
I don't want to cry because I know you can see me still. You never wanted to see me crying. All I want to say is that I love you. Death can never erase you from my heart!
I would trade anything from my life to bring you back again. But some things in life are one-way. You can never rewind them back. Rest in peace my love.
May your gentle soul Rest In Perfect Peace – Till we meet again.
You will forever remain alive in our hearts. Peace in Heaven.
You made this world a better place. May God grant you a Peaceful Rest.
May God, who watches over us and hears us when we pray, grant you everlasting rest.
You shall be remembered for the good you did. Wishing you Gentle Rest
You provided my early morning inspiration for a very long time. May you Rest in Peace
We will miss you but never forget you. Rest In Peace till we meet again.
The indelible mark you have left behind keeps you in my mind. Sweet Rest
For the first time, it feels like life has betrayed me. It has taken away the person I cared for most. I can never forget the memories of you. RIP!
You had a pure heart and a beautiful mind. Today I have lost the person I loved most in this world. You were a treasure for me. Rest in peace!
Today as you are gone, I feel like I have lost my smile forever. I don't know how my life will be without you. I will miss you forever! Rest in peace!
Rest In Peace Message for Friends
The loss of a friend like you is something that can never be recovered. You have always been an important part of my life. Now you are gone. I pray for your departed soul!
Dear friend, no word can express how sorry I feel towards your unfortunate death! May you rest in peace. You will always be in our loving memories.
Everyone has to go one day or another. But some departures are too much to bear. This world deserved people like you but I guess heaven deserved you more!
I have always thought this life is so beautiful. But I didn't know someday It would be this much cruel to me. I wish I could bring you back to life.
Why does God send the angel on earth if he does not allow them to stay here forever? I can't believe you are no more on this earth. Rest in peace!
Death may have taken you away from me, but it could never take your memories away. You will always be in my heart in your own special place. RIP!
Dear, you left everything behind in such a short time! We will miss you greatly. You will always be in my prayers and thoughts!
You have accomplished many good things in life. You worked hard and always followed the path of honesty. You sleep well, my friend. God has a beautiful reward for you!
Messages of Rest in Peace Wishes to Honor a Deceased One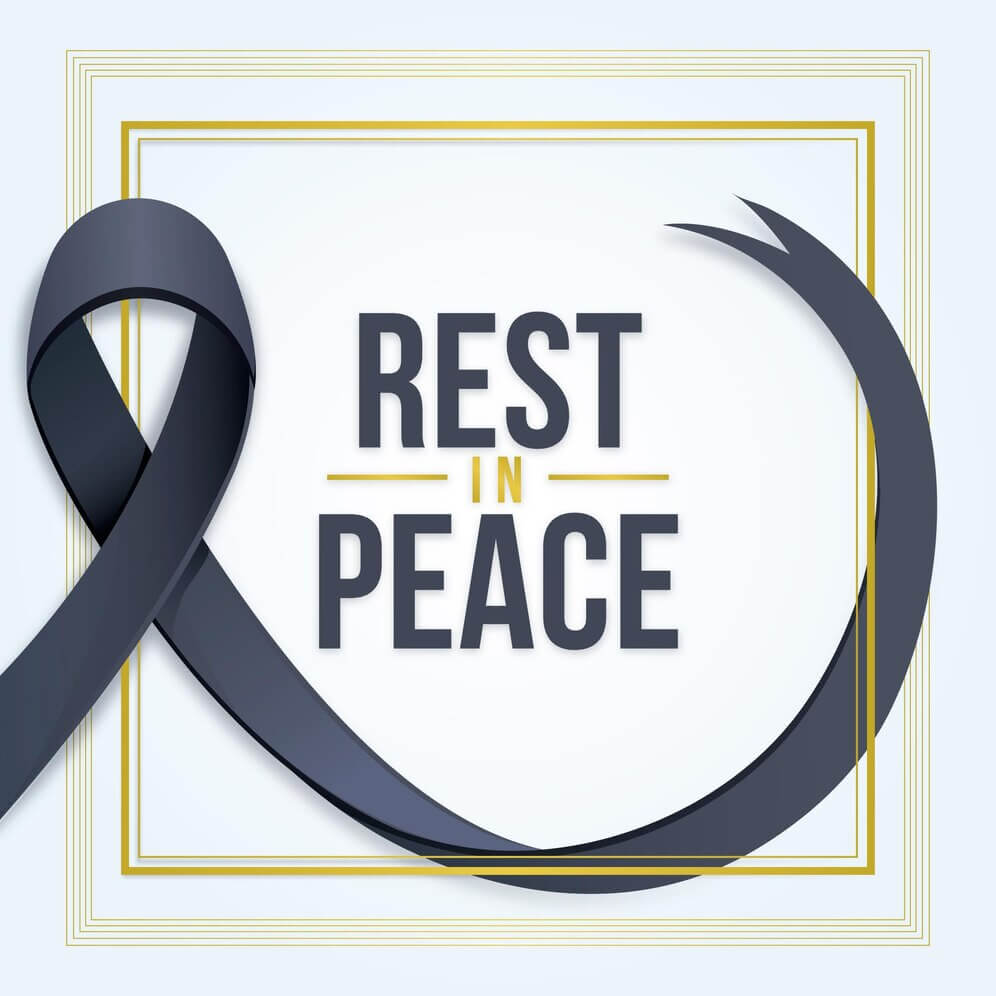 The wish for a deceased one to rest in paradise peacefully may not be able to entirely convey your sympathies and condolences. That being said, it is still important to let the people left behind know that you truly understand how hard of a time it is for them. You may provide prayer of may he rest in peace on a card along with flower flowers to accompany the messages.
Some truth in life are hard to accept. Your memories will never be forgotten! Those will always remain with us forever.
May God give you the strength to deal with your loss. Sending my condolences to you and your family, dear.
I am deeply saddened by the loss of your mother. God rest her soul.
Please accept our condolences on the passing of your brother. He will live on in our memories forever.
My deepest condolences to those who lost their loved ones. May you all Rest in Peace.
I don't remember when was the last time I cried this much. You have left some wonderful memories that will never fade from my heart. Rest in peace!
I don't know how to console my grieving heart at your departure. I know mourning is not the best way to say goodbye to you, but I don't know how to control myself!
Nothing is more painful in this world than losing someone you love so dearly. I am so much broken but I will pray for your departed soul in every moment of my life.
Dear please accept my deepest condolence for your mother's death! May she rest in peace.
No one could ever take your place in my heart. Today I am crying because I have lost a person who occupied a very special place in my heart! RIP.
No matter what I say, I can never bring you back in life. I just want to pray to god so he keeps you in the best place in heaven. Rest in peace.
The tragedy of your death has left a deep wound in my heart. May your soul rest in peace.
I express my greatest condolences at the news of his sudden death. May he rest in peace.
Deeply saddened and affected by this tragedy. Our hearts go out to you. RIP
No words can describe how sorry I am for your loss. My condolences to you and your family.
Your sister will be missed and he will never be forgotten. May her soul rest in peace!
It's an honor to remain your best friend until your last moments. Your memories will always stay with me no matter where I go and what I do! RIP!
I am truly sorry to hear of the loss of your father. Please accept my condolences.
No matter how much you think you are ready to lose a loved one, it is understandable that you cannot help but still feel like it is a difficult moment. To express your condolences properly, feel free to use the quotes about death of a friend, family, or relative above to convey your sympathy, respect, and love in the best way possible.