While Thanksgiving dishes are varied, it can be challenging to decide which meal you will have to cook if you are hosting a feast. However, if you don't like the idea of spending hours cooking a wide variety of meals, perhaps organizing a Thanksgiving potluck could be your best bet.
It will be much simpler for you to be the festive as the host. It's because fewer Thanksgiving dishes equal less mess and stress. You will also be able to focus on certain things you enjoy the most, like setting the table or cooking brined turkey.
Potluck on Thanksgiving is also great to be held at the workplace. It can be a fun way to bond with coworkers while also celebrating the holiday. Everyone brings food that can serve the entire staff. Also, the supervisor should decide who brings what so that no one has to spend time thinking about what to make on Thanksgiving. The supervisor or the leader can be the one who handles the main course, which is turkey.
Hosting a potluck at work is a form of team building activity. According to research conducted by the American Psychological Association, team building is able to make workers feel appreciated. Also, those who do are more driven to produce an outstanding job. Having a potluck at fall holidays can also strengthen the bond between coworkers.
So, whether you are planning to host a potluck at home or the workplace, there are a lot of Thanksgiving potluck ideas you can select. However, before you decide what to cook or bring in, take a look at the following potluck tips:
Make a potluck list – One of the simplest methods is to create a Thanksgiving dinner list of items in which everyone can sign up for what they will provide. Also, let everyone know if anybody has specific dietary requirements or allergies.
Consider how the food will be served – Will it be family style or buffet style? In most Thanksgiving feasts, food is served in family-style where all the delicacies are served at the same time on the table.
Ask what your guests might need – Your guests are sure to know what to bring to Thanksgiving However, you will need to ask what they are cooking so that you can prepare something specific that is required for the dish they bring.
Prepare a station for leftovers – One of the best parts of a potluck is that the leftovers can still be enjoyed even after the event is over.
Easy Dishes for Thanksgiving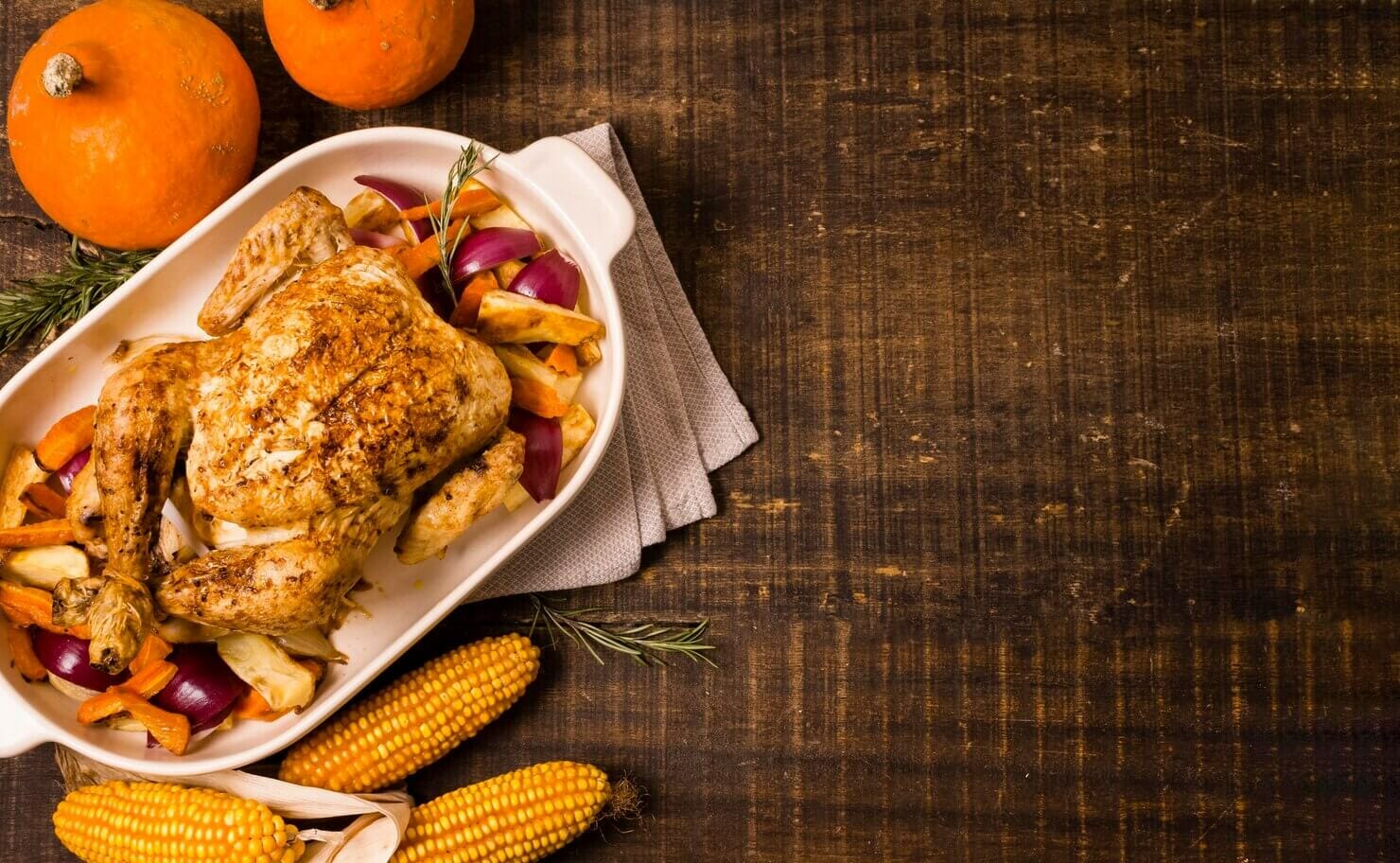 Pumpkin Cheese Ball – No one will guess that this make-ahead pumpkin cheese ball has pumpkin in it, but that subtle ingredient lends harvest color and added nutrition. —Linnea Rein, Topeka, Kansas
Air-Fryer Turkey Croquettes – I grew up with a family that looked forward to Thanksgiving leftovers. But we didn't just reheat turkey and spuds in the microwave—we took our culinary creativity to a new level with recipes like these air-fryer turkey croquettes. Serve them with a crisp green salad for an unforgettable meal. —Meredith Coe, Charlottesville, Virginia
Sweet Potato Biscuits with Honey Butter – We often think of sweet potatoes in a supporting role as a side dish, mashed, baked whole, cubed and roasted. Here's another thought—why not give them a starring role for breakfast when made into biscuits? Served with cinnamon-honey butter, they're all kinds of awesome. —Cathy Bell, Joplin, Missouri
Honey Champagne Fondue – This special champagne fondue has wonderful flavor from Swiss cheese and a hint of sweetness from honey. It clings well to any kind of dipper. —Shannon Copley, Upper Arlington, Ohio
Two-Bean Hummus – My children love this easy hummus and even like to help me make it! Hummus is a great way to sneak some beans and important soluble fiber into their diets. I also serve this in a bread bowl with my vegetable platter for our Thanksgiving dinner. —Kelly Andreas, Eau Claire, Wisconsin
Brussels Sprouts & Kale Saute – In an effort to add more greens to our meals, I created this dish—and my kids eat it up. The crispy salami is the "hook." —Jennifer Mcnabb, Brentwood, Tennessee
Moist Pumpkin Scones – After trying a pumpkin scone at a coffee house, I was inspired to look for a recipe to try at home. The glaze nicely complements the pumpkin flavor.
Best Curried Pumpkin Soup – I whipped this up for my family on Thanksgiving, and everyone was crazy about it! Even my brother, who is one of the pickiest eaters I know, asked for seconds of this curry pumpkin soup. —Kimberly Knepper, Euless, Texas
Grandma's Sweet Potato Biscuits – The recipe for these mild-tasting biscuits was my grandmother's. They're a family favorite that we always serve at holidays. —Nancy Daugherty, Cortland, Ohio
Garlic-Ginger Turkey Tenderloins – This good-for-you entree can be on your family's plates quicker than Chinese takeout…and for a lot less money! Ginger and brown sugar flavor the sauce that spices up the turkey as it bakes. —Taste of Home Test Kitchen
Olive Oil Mashed Potatoes with Pancetta – Classic American mashed potatoes take a trip to Italy with the flavors of olive oil, garlic, and pancetta. —Bryan Kennedy, Kaneohe, Hawaii
Festive Cranberry Fruit Salad – This fruit salad is a tradition on my Christmas table. It goes together quickly, which is a plus on such a busy day. —Rousheen Arel Wolf, Delta Junction, Alaska
Cranberry Fluff – This fluffy fruit salad gets its sweet-tart flavor from cranberries and whipped cream. We like it because it's not as sweet as many other "fluffs." I'm often asked for the secret to this luscious holiday salad. —Lavonne Hartel, Williston, North Dakota
Sausage-Stuffed Acorn Squash – Acorn squash gets a sweet and savory treatment when stuffed with sausage, onion, spinach and cranberries to make this pretty autumn entree. Cooking the squash in the microwave makes this quick enough for a busy weeknight. —Taste of Home Test Kitchen
Pumpkin Juice – My family loves Harry Potter, so I decided to come up with a recipe for pumpkin juice! My kids tried it and thought it was surprisingly delicious. I love it because it's healthy and easy to make. —Geraldine Saucier, Albuquerque, New Mexico
Skillet Sausage Stuffing – To make this sausage stuffing, I dressed up a package of stuffing mix with pork sausage, mushrooms, celery and onion. It impressed my in-laws at a family gathering and has since become a popular side dish with my husband and children. —Jennifer Lynn Cullen, Taylor, Michigan
Pumpkin Doughnut Drops – I always have a few special treats handy when the grandchildren visit. These cake doughnuts are one of their favorite snacks. —Beva Staum, Muscoda, Wisconsin
Sweet Potato and Turkey Couscous – After our Thanksgiving feast, we always have leftover turkey and sweet potatoes. I put them together in this quick, easy and nutritious main dish that satisfies with a simple green salad alongside. —Roxanne Chan, Albany, California
Peppery Herbed Turkey Tenderloin – I won the North Carolina Turkey Cook-Off one year with these full-flavored tenderloins in rich sauce. Marinating the turkey in wine, garlic, rosemary and thyme gives it a fantastic taste. —Virginia Anthony, Jacksonville, Florida
Turkey Curry with Rice – When I have leftover turkey and a hankering for non-holiday food, I make turkey curry with carrots, cauliflower and mango chutney to spoon over rice. —Nancy Heishman, Las Vegas, Nevada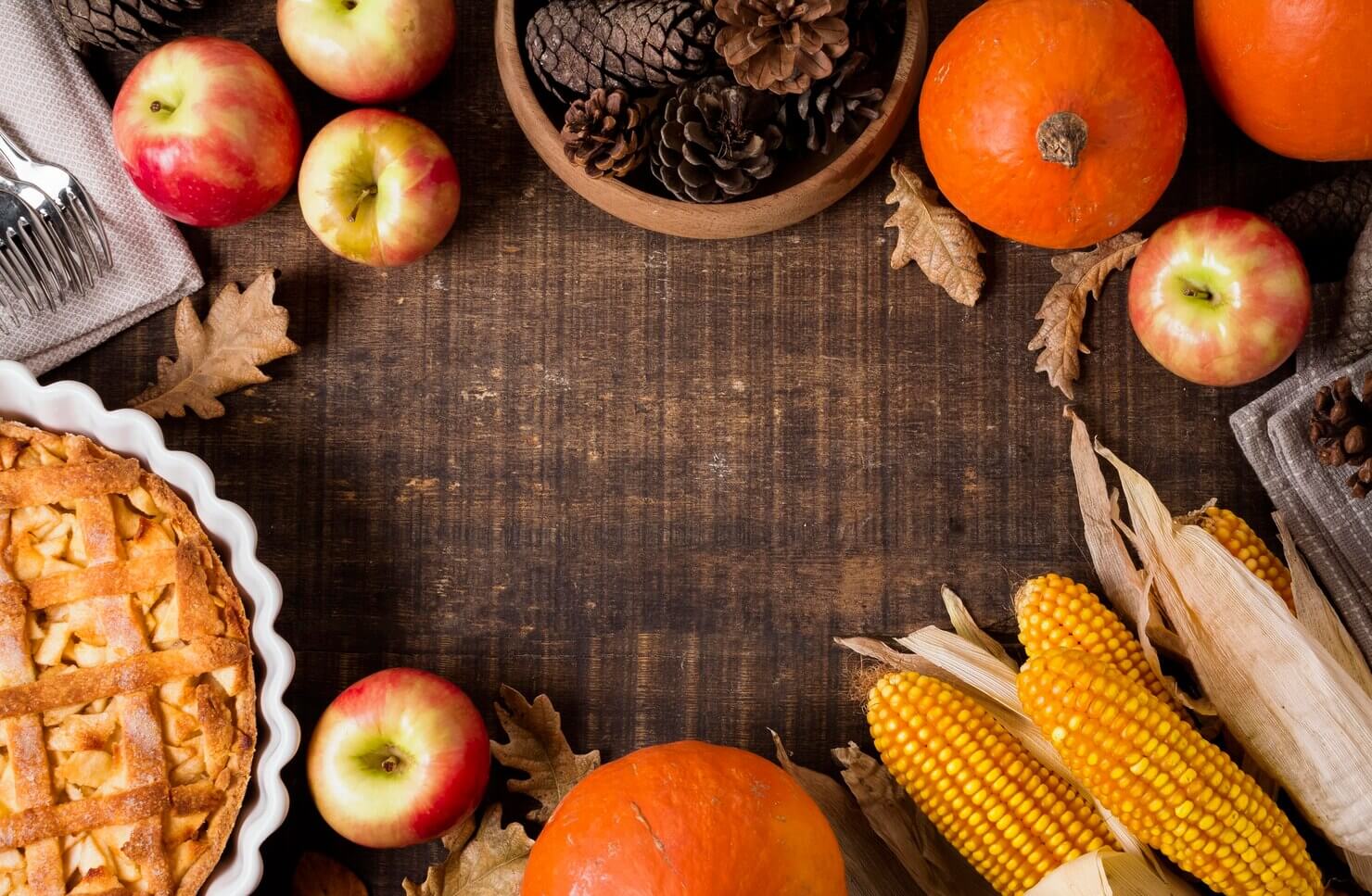 Pumpkin & Cauliflower Garlic Mash – I wanted healthy alternatives to my family's favorite recipes. Pumpkin, cauliflower and thyme make an amazing dish. You'll never miss those plain old mashed potatoes. —Kari Wheaton, South Beloit, Illinois
Spinach, Apple & Pecan Salad – One day, company was on the way, and I forgot to buy salad fixings. Scavenging the fridge for ingredients, I pulled these together and invented a salad superstar. —Kelly Walsh, Aviston, Illinois
Biscuit Turkey Bake – As a college student, I go for stick-to-your-ribs foods that are also easy on the budget. Here's one that fits the bill. I like to bake this casserole for friends' birthdays. —Stephanie Denning, Mt. Pleasant, Iowa
Cheese & Garlic Biscuits – My biscuits won the prize for best quick bread at my county fair. One of the judges liked them so much, she asked for the recipe! These buttery, savory biscuits go with just about anything. —Gloria Jarrett, Loveland, Ohio
Roasted Green Beans with Lemon & Walnuts – I first tasted roasted green beans in a Chinese restaurant and fell in love with the texture and flavor. This is my Americanized version and it's always a big hit at our holiday table. —Lily Julow, Lawrenceville, Georgia
Maple-Glazed Green Beans – After I picked my first green beans one year, I wanted to make a savory dish that was unique, quick and packed with flavor. I loved this so much I couldn't stop eating it. The next day I picked more beans and made this delicious side dish again. —Merry Graham, Newhall, California
Creamy Turkey Gravy – With my easy recipe, even someone who has never made homemade gravy before can be assured of success. —Phyllis Schmalz, Kansas City, Kansas.
Caramel Pumpkin Dip – Served with vanilla wafers, graham cracker sticks or even apple slices, this cool, creamy dip from our home economists makes a special autumn snack.—Taste of Home Test Kitchen
Chipotle-Orange Cranberry Sauce – My family prefers traditional dishes on Christmas, but I like to add in a few of my own unique creations. With brown sugar, cinnamon and chipotle powder for a little kick, this cranberry sauce will earn a permanent spot in your holiday lineup. —Chris Michalowski, Dallas, Texas
Cranberry Lime Macaroons – It wouldn't be the holidays for my family and friends if I didn't make these chewy lime-flavored macaroons. I usually make several batches a week during the season..—Alisa Costa, Chatham, New York
Frosty Pumpkin Nog – Once your friends and family taste it, you're sure to receive frequent requests for this creamy delight throughout the holiday season. —Crystal Bruns, Iliff, Colorado
Pear Harvest Salad – We came up with this delicious salad trying to use up leftover turkey after Thanksgiving. We think you'll love it, too! —Nancy Prewitt, Beaverton, Oregon
Hurry-Up Biscuits – When I was young, my mom would make these biscuits with fresh cream she got from a local farmer. I don't go to those lengths, but the family recipe is still a real treat. —Beverly Sprague, Baltimore, Maryland
Apple Maple Pecan Salad – A well-made salad has good taste and pleasing crunch. This one with cabbage, apples and pecans gets high marks in both, with extra points for color contrast. —Emily Tyra, Milwaukee, Wisconsin
Merry Berry Salad – Dried cranberries, crunchy apple chunks and toasted almonds dress up this crisp green salad. It's drizzled with a sweet-tart dressing that's a snap to blend. —Taste of Home Test Kitchen
Harvard Beets – This pretty side dish's bright, citrusy flavors are an ideal companion for down-to-earth entrees—and for people who usually shy away from beets. —Jean Ann Perkins, Newburyport, Maryland
If you are invited to a Thanksgiving dinner, and the host is hosting a potluck, you don't need to be stressed out just to think about what to make for Thanksgiving. Look for some easy Thanksgiving dishes that don't require professional cooking skills to prepare the dish.
Potluck Ideas for Thanksgiving – Easy Thanksgiving Dishes for Potlucks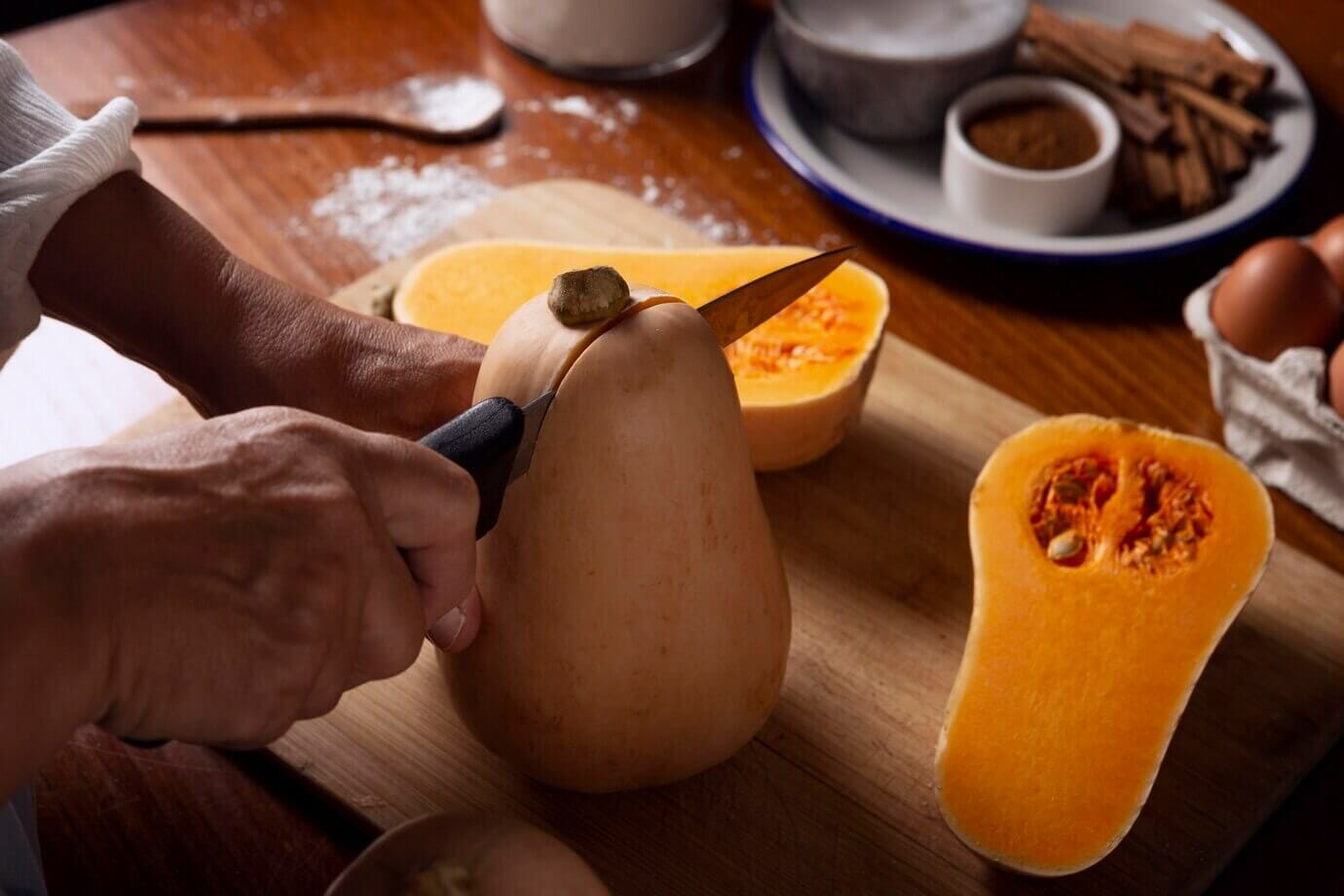 Horseradish–Sour Cream Mashed Potatoes
Pecan, Hazelnut, and Coconut Tart
Sweet Potato Casserole with Homemade Marshmallow
Ginger Pumpkin Pie
Chopped Salad
Brussels Sprouts with Pickled Shallots and Hazelnuts
Scalloped Oysters
Slow Cooker Mashed Potatoes
Shaved Brussels Sprouts Salad
Corn Salad with Bacon and Honey
Fresh Cranberry-Apple Relish
Green Salad with Roasted Carrots and Creamy Tarragon Dressing
Rosemary Monkey Bread Stuffing
Cheesy Rice
Nancy Fuller's Double-Crust Apple-Cheddar Pie
Apple Blossom Tart
Cranberry-Apple Hand Pies
Dark Chocolate-Pecan Toffee
Cranberry Tart
Dark Chocolate Pecan Cobbler
Skillet Cornbrad
Fresh Herb Stuffing
Farro-and-Acorn Squash Salad
Fresh Herb Spoon Rolls
Sweet Potato Snickerdoodles
Wild Rice and Cider Cranberry Pilaf
Green Bean Casserole with Fried Shallots
Hasselback Potato Gratin
Dishes for Thanksgiving are varied. You won't be running out of ideas should you have to bring some food to your potluck party at the workplace. Simply look for one you believe you can make without hassle but will make everyone happy to eat it.