Zoom is a prominent video conferencing application and you can use it in your desktop and smartphone. Zoom is also a most essential application for small, medium and large scale companies. This application is mostly used for crystal clear video conferencing with screen sharing features. Moreover, there are lot of features behind with the zoom application and let's see about what is zoom and how does it works.
Zoom features – How it is works?
Zoom is created and worked on cloud based video technology service. You can use this zoom application with meet your clients and co-workers with virtually either by video, audio and both combined. The zoom has another feature, while you conducting the conference call you have to share your computer screen and record your meeting videos and meantime you have also able to chat with your conference team.
The zoom application is now available for windows, MAC, Android and iPhone versions and also you have included as your browser extension. The zoom is offering many plans that include: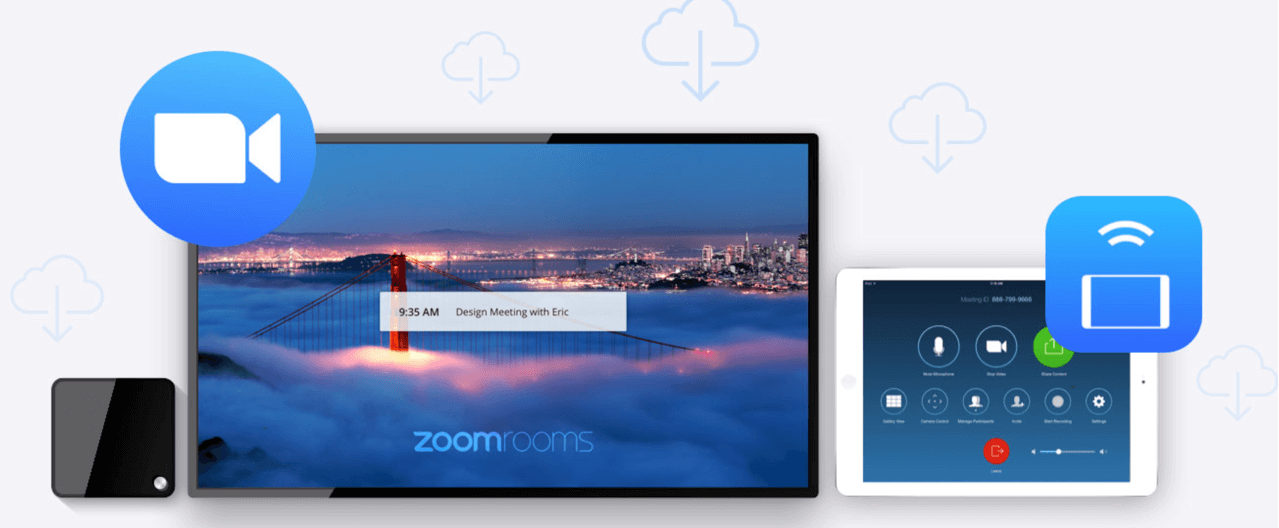 Zoom free version
Zoom Pro version
Zoom Business version
Zoom Enterprise version
Zoom Rooms (Optional)
Advantages of using Zoom application
Zoom main feature is providing the best video call experience and connecting people without even any trouble. The core features of zoom application are given below:
The one on one meeting is used widely for discussion and this feature is available for free plan users.
If you purchase the "large meeting" add on, this feature is available up to connect 500 participants with unlimited timing. This free plan allowed you to host the video conferences up to 40 minutes and allows 100 participants only.
While you on conference call, you need to share your completed task with your colleague and you have any doubt on your work don't worry, you can use the screen sharing feature. This option is now available for free and paid users.
Available for PC and Mobile devices
This application is widely enabled and supports for Windows, MAC, Linux and Mobile application like Android and iOS application.
How to record zoom meeting?
The desktop application is available for windows and Mac operating system, and the mobile application is available for Android and iOS in zoom. Also you can insert this zoom application as outlook plugins and you have to update as a chrome browser as well.
Here are steps to record zoom meeting:
Download and install the zoom app as normal ways from Google and Apple play store
Open the zoom app on your phone
Click to join button or start a meeting
Click the three dot menu on the bottom right of the mobile screen
Click record the cloud or record button
Now you will see a recording icon and you can pause or stop the recording
Once your meeting or call is over, you can find the recording in the "My recording" section of the zoom application
The same procedure you have to follow up for your desktop application, but the folders path is different.