Event planner and event caterer, for those who aren't familiar with the field, are often perceived as the same profession. It is not entirely a wrong notion as sometimes, specifically for smaller and personal parties, the caterer also serves as the planner.
However, for events with larger size and scope like gala dinners, corporate conferences, or major fundraisers, these two roles bear different responsibilities and functions. Typically, event caterers run their own catering services or work as catering manager of a venue or business.
In fact, according to a statistic, 80% of caterers concentrate on their own catering business and about 50% of them own and operate kitchen facilities on their own.
For events, here are some of responsibilities of main event caterer:
Food services. Caterers produce, supply, and serve food for events. They often work with kitchen staffs to plan the menu by following particular requests or preferences from the client.
Manage staffs. Caterers' recruits and trains kitchen staffs, specifically bar and wait staff. They also manage and coordinate the chef and cooks.
Handle resources. Caterers are responsible for ordering and organizing kitchen equipment and supplies, including food, drink, glasses, plates, cutlery, etc. They also the ones who control the budget.
Contacts people involved to the event. If an event planner is present, then caterer serves as contact point for the food services. However, it's also not rare for the caterer to deal with entertainers, speakers, audio-video and lighting engineers, and many more.
Now, it is clear that caterer does more jobs and holds more responsibility than managing the meals. Even a small event caterer should have skills of problem-solving, communicating, and perform well under pressure.
It is only natural to expect your event to be perfect and make sure that you invest on the best service as investment. If hiring a professional event planning team is not an option for you, then you can consider hiring a caterer.
So, what do you need to cater an event and to look for in a caterer to make the best possible event? The following lists provide all the tips, advices, and know-hows to help you discover the best caterer to hire for your upcoming event.
Helpful Tips to Choose the Right Event Caterer
The food and drink served can make or break an event for a lot of people. It is especially true for get-together and party type of event, where food is used by people as a bonding tool, as conversation openers to someone else, or simply as something to indulge in.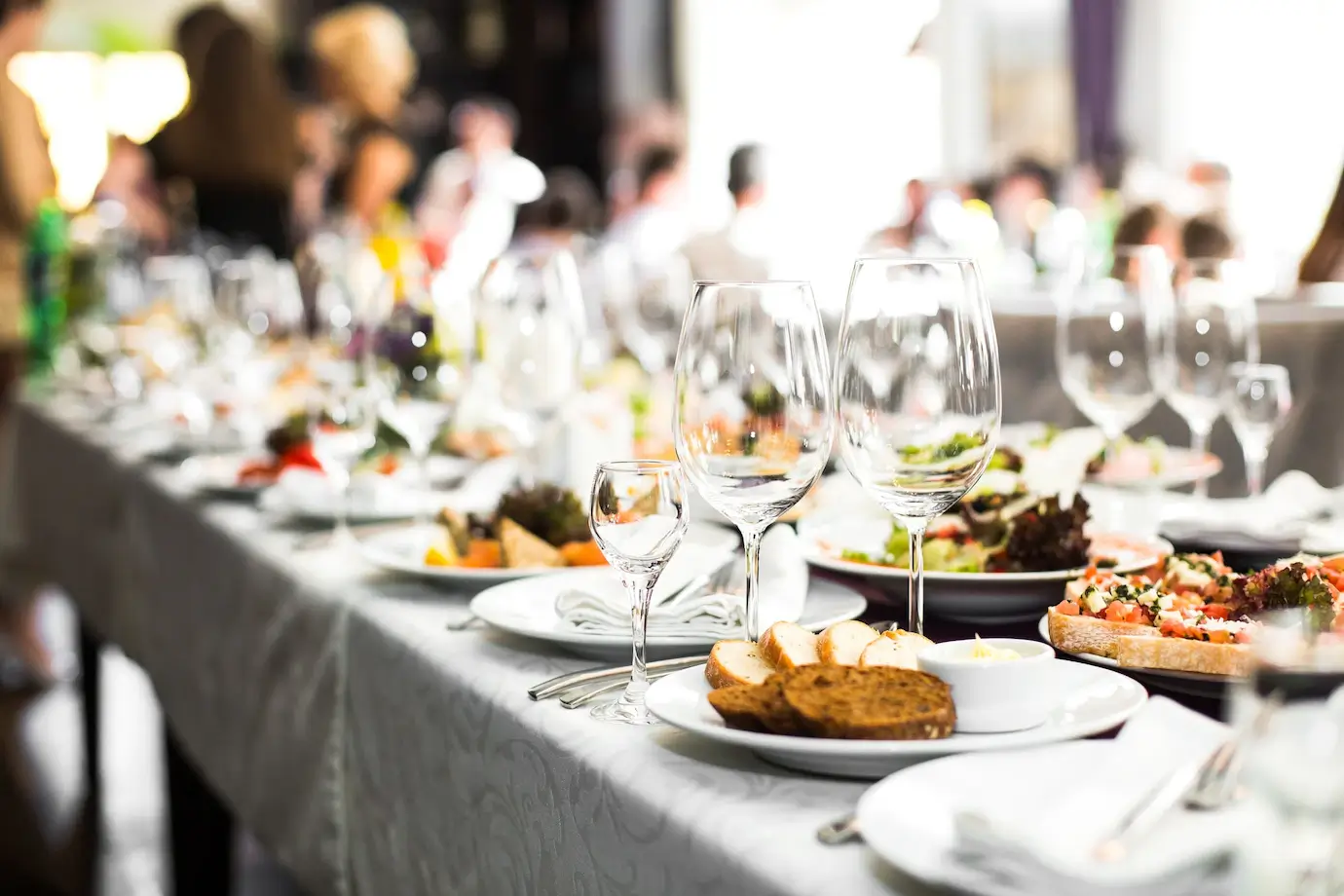 Responsiveness and Personal Interest in Your Needs
Ability to Handle Your Specific Type of Event
Flexibility Regarding Menu Options
Willingness to Provide Tastings
Familiarity With the Venue
An Experienced Chef and Kitchen Staff
Ask for experience or a portfolio
Check for licenses
Complete Explanation of Services/Goods Promised in the Contract
A Well-Defined Cancellation Plan
(source: planningpod, noshcatering)
If you are in the middle of searching for a special event caterer, read the following helpful guide on how to choose a perfect one and create a better event for the guests.
Essential Guides for Selecting a Special Event Caterer
Caterer is a tough job position, so you want to make sure that you hire an experienced and professional one that can help to meet your requirements for a specific event.
Start Your Catering Planning
Consider your event size and specific needs when choosing a caterer.
Keep in mind your event's location when hiring a catering company.
Be specific about your expectations and need for flexibility.
Ability to handle your specific type of event.
(source: socialtables, bubbs)
Below, you can explore some of the best guidelines on how to pick and hire an event caterer, thus increasing the chance of holding a smooth-running and successful event.