Event planners website has become an essential part of running an event planning business. It is almost seen as the equal virtual representation of a business in the 21st century.
Based on a survey by HubSpot, it was found that 78% people search about events by browsing the internet. Considering the significant online user base globally, it's safe to say that website is a critical marketing and promoting tool for event planners.
Over the time, tons of event planners websites have been built by the event teams, website and UI developers to make the most out of the website. What makes a perfect website may shift and evolve, but the basic principles stay the same.
An ideal event planner website should prioritize two essential factors to hold it together: usability and content. Both are priority to ensure that the users and visitors feel satisfied. These are fundamentals even when you opt to use event planning website free.
Below are three essential reasons why you should consider making a website for event planning teams:
Enhance efficiency. A website is a primary source for clients and attendees to find out about your business, your portfolio, your current project, and more. In short, it is a simple way for others to know better about your team.
Increase brand-recognition. An event planner website design and layout should be eye-catching enough to be remembered by the visitors. Create a website that can display how your team works and your successful story to attract more clients.
Reporting. The advancing technology allows internet users to collect data in an easier way and that includes event planning. You can gather accurate data about the visitors and track it in real-time manner.
Website is an important tool that serves as the digital storefront for your business, but that doesn't mean it has to cost an arm and leg to build a proper one. Even the event planning website template free can be great if you know how to manage it correctly.
With that in mind, you can read and learn about some of the best event planner website ideas below. You can use the tips, take inspirations, and apply what's suitable for your event teams to create an excellent website to stand out from your competitors.
How to Create the Optimal Event Planners Website
Creating a website from scratches is possible but there is a best website builder for event planners nowadays that you can use. Similarly, there are plenty of equipment, tools, ideas, and template design related to website making for your event planning business.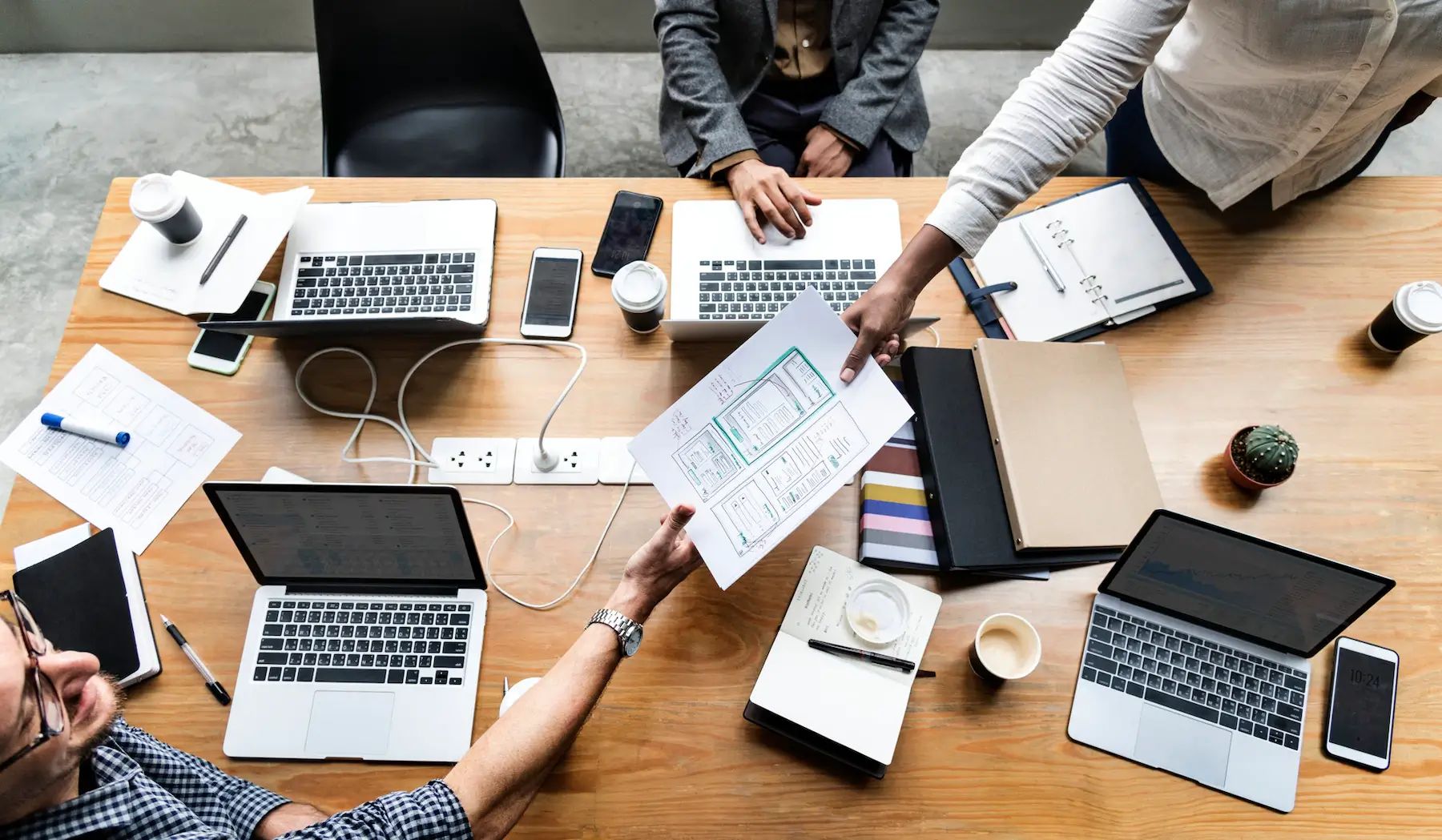 Customize your website
Integrate responsive design
Use visuals
Simplify your navigation
Test your website
(source: webfx)
Read about the best ideas regarding event planning website design, navigation, usability and more in the following.
What to Consider when Building an Event Planner Website
A great website is one that inspires the visitors, answers their curiosity, and drives them to register to an event or to use the team's services. With all these purposes, it is not actually easy to build a perfect website, but it's also not entirely impossible.
An attractive landing Page or homepage
Portfolio
Contact/ Registration Form
Photo Gallery/Media
About Us
Testimonials and Social Proof
About the Team
(source: workik)
If you are contemplating about how to create the best possible event planners website, check out some inspirations, ideas, and tips below.