Looking for some happy Mothers Day quotes can inspire you if you want to write thoughtful and meaningful words on the Mother's Day card. Putting your true feelings into sentences aren't always the easiest, so these happy Mothers Day wishes might be able to help you convey the love and gratitude for your Mom.
Writing and sending Mothers Day wishes is a common act across the world, especially in the U.S. where the day is considered as an annual holiday. According to National Retail Federation survey, it is estimated that 83% of American adults are celebrating Mother's Day with total nationwide spending reaching as high as $28 billion.
If you need a guide in writing Mother's Day message for your Mom, then here are the things that you can write on the celebratory card:
Wishes – Write your Mother's Day wishes, in which you express your best hope for your Mom, such as to stay healthy, happy, and other well-wishing words.
Appreciation and Gratitude – The appreciative and grateful happy Mothers Day quotes below will give ideas about how to thank your mother as being a strong, positive influence in your physical, social, spiritual, and mental well-being.
Praise – Your mother doesn't do things for compliments, but who doesn't love to receive ones? You may praise your mom for being so supportive and wonderful figure in your life.
If you're feeling at a loss for words, then read the quotes compilation to celebrate happy Mothers Day to all mothers. Whether you want your happy Mothers Day messages to be sentimental, sweet, or funny, there will be at least one that you can use as inspiration from the lists below.
Some of these following quotes are also perfect to wish a happy Mother's Day to all mom's. That means, you can share them to your grandmother, aunt, female teacher, wife, and other motherly figures for you as well.
Short Mother's Day Quotes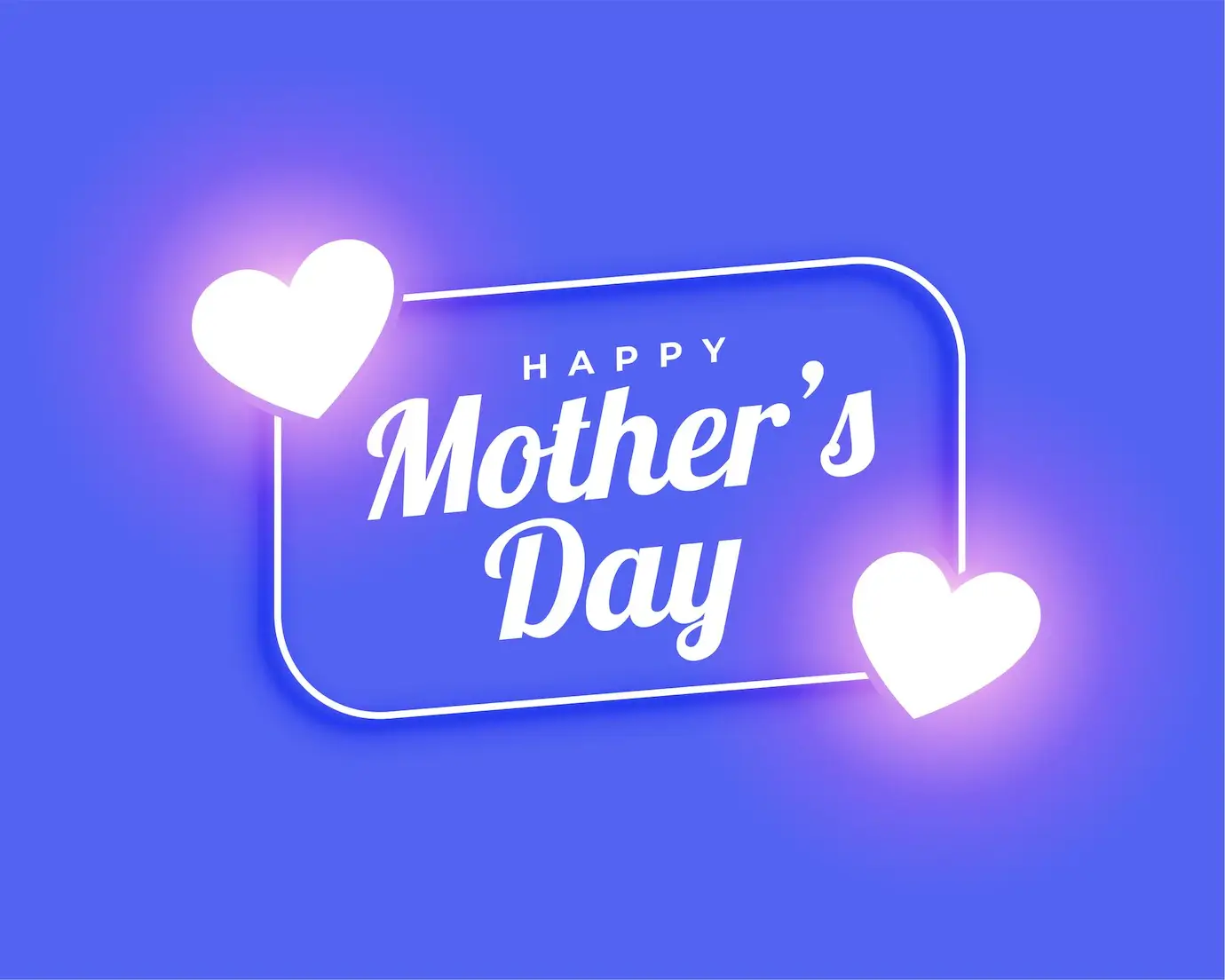 "She taught me that fear is not an option." – Diane Von Furstenberg, on her mom
"The influence of a mother in the lives of her children is beyond calculation. ~ James Faust
"Mother: the most beautiful word on the lips of mankind." – Kahil Gibran
"To the world you are a mother, but to your family you are the world. "
"Mothers are like buttons. They hold everything together. "
"An ounce of mother is worth a ton of priest. " – Spanish Proverb
"A mother is a person who seeing there are only four pieces of pie for five people, promptly announces she never did care for pie. " – Tenneva Jordan
"The most precious jewels you'll ever have around your neck are the arms of your children. "
"The art of mothering is to teach the art of living to children. " – Elaine Heffner
"A mother's hug lasts long after she lets go. "
"The only love that I really believe in is a mother's love for her children." – Karl Lagerfeld
"Life began with waking up and loving my mother's face." — George Eliot
Funny Mother's Day Quotes
"Having kids makes you look stable to the people who thought you were crazy and crazy to the people who thought you were stable." – Kelly Oxford
"When my kids become wild and unruly, I use a nice, safe playpen. When they're finished, I climb out. – Erma Bombeck
"If your kids are giving you a headache, follow the directions on the aspirin bottle, especially the part that says "keep away from children". – Susan Savannah
"I want my children to have all the things I couldn't afford. Then I want to move in with them. – Phyllis Diller
"A suburban mother's role is to deliver children obstetrically once, and by car forever after. – Peter De Vries
"Nothing is really lost until your mom can't find it. "
"Insanity is hereditary; you get it from your children! " – Sam Levenson
"If evolution really works, how come mothers only have two hands? " – Milton Berle
"Sweater, n.: garment worn by child when its mother is feeling chilly. " – Ambrose Bierce
"My mother's menu consisted of two choices: Take it or leave it. " – Buddy Hackett
"Mothers of teens know why some animals eat their young. "
"Mother Nature, in her infinite wisdom, has instilled within each of us a powerful biological instinct to reproduce; this is her way of assuring that the human race, come what may, will never have any disposable income. " – Dave Barry
"The most remarkable thing about my mother is that for thirty years she served the family nothing but leftovers. The original meal has never been found. " – Calvin Trillin
"It's a funny thing about mothers and fathers. Even when their own child is the most disgusting little blister you could ever imagine, they still think that he or she is wonderful. " – Roald Dahl
"Parenthood is the passing of a baton, followed by a lifelong disagreement as to who dropped it. " – Robert Brault
"Mothers are all slightly insane." – J.D. Salinger, The Catcher in the Rye
"When your mother asks, 'Do you want a piece of advice?' It is a mere formality. It doesn't matter if you answer yes or no. You're going to get it anyway." — Erma Bombeck
Happy Mothers Day Quotes: Quotes about Mother's Day to Make Your Mom Feels Loved
"Mother is the name for God in the lips and hearts of little children." – William Makepeace Thackeray
"Successful mothers are not the ones that have never struggled. They are the ones that never give up." — Sharon Jaynes
"I would say that my mother is the single biggest role model in my life, but that term doesn't seem to encompass enough when I use it about her. She was the love of my life." — Mindy Kaling
"There is no limit to what a mother can accomplish. Righteous women have changed the course of history and will continue to do so." — Julie B. Beck
"There are few things more powerful than the faithful prayers of a righteous mother." — Boyd K. Packer
"The loveliest masterpiece of the heart of God is the heart of a mother." — St. Therese of Lisieux
It can be rather challenging to express your love, appreciation, and gratitude for your Mom through several sentences only. This following list contains the sweetest happy Mother's Day quotes that will make sure that you write the most-loving, kindest, and gentlest words to your mother.
Happy Mothers Day Quotes From Son
Men are what their mothers made them. – Ralph Waldo Emerson
A man loves his sweetheart the most, his wife the best, but his mother the longest. – Irish Proverb
Mother – that was the bank where we deposited all our hurts and worries. – T. Dewitt Talmage
Sons are the anchors of a mother's life. – Sophocles
There has never been, nor will there ever be, anything quite so special as the love between a mother and a son.
My mother told me a million times not to exaggerate.
I have a hero, I call her Mom!
He didn't realize that love as powerful as your mother's for you leaves its own mark. – J.K. Rowling, Harry Potter and the Philosopher's Stone
All women become like their mothers. That is their tragedy. No man does. That's his. – Oscar Wilde, The Importance of Being Earnest
A man never sees all that his mother has been to him until it's too late to let her know that he sees it. – W. D. Howells
There is an endearing tenderness in the love of a mother to a son that transcends all other affections of the heart. – Washington Irving
My mother had a great deal of trouble with me, but I think she enjoyed it. – Mark Twain
My mother is my root, my foundation. She planted the seed that I base my life on, and that is the belief that the ability to achieve starts in your mind. – Michael Jordan
Happy Mothers Day Quotes From Daughter
Lucky is the Woman whose first child is a daughter. – Prophet Mohammed
We laugh, we cry, we make time fly… We are best friends, my mom and I.
As mothers and daughters, we are connected with one another. My mother is the bones of my spine, keeping me straight and true. She is my blood, making sure it runs rich and strong. She is the beating of my heart. I cannot now imagine a life without her. – Kristin Hannah
My mom is a hard worker. She puts her head down and she gets it done. And she finds a way to have fun. She always says, "Happiness is your own responsibility." – Jennifer Garner
A daughter is someone you laugh with, dream with, and love with all your heart.
Teach your daughter to worry less about fitting into the glass slippers and more about shattering the glass ceilings.
'I am so blessed to call you Mom. Since I was born, your love, patience, and kindness has guided me through. I know some days that was not easy, but you always showed up and did your best. I have always felt your love. And for that, I am forever grateful. You truly are the most wonderful Mom I could have ever wished for.'
'Mom, words will never be enough to thank you for the lifetime of things you have done me. No matter what, you have always there for me whenever I have needed you. I am forever grateful to be your daughter.'
First my mother, forever my friend.
As my mom always said, "You'd rather have smile lines than frown lines." – Cindy Crawford
She raised us with humor, and she raised us to understand that not everything was going to be great – but how to laugh through it. – Liza Minnelli
When your mother asks, "Do you want a piece of advice?" it's a mere formality. It doesn't matter if you answer yes or no. You're going to get it anyway. – Erma Bombeck
By the time a woman realizes her mother was right, she has a daughter who thinks she's wrong.
Over the years, I learned so much from mom. She taught me about the importance of home and history and family and tradition. – Martha Stewart
A mother is a daughter's first best friend.
Happy Mothers Day Quotes for Grandmother
Grandma always made you feel she had been waiting to see just you all day and now the day was complete. – Marcy DeMaree
A grandmother is a little bit parent, a little bit teacher, and a little bit best friend.
Grandmother – grandchild relationships are simple. Grandmas are short on criticism and long on love.
Being a mother and grandmother is the best of the best in my life. My grandchildren multiply the joy my daughters bring me. – Alexandra Stoddard
Grandma, thank you for being my anchor in this stormy sea of life.
When grandparents enter the door, discipline flies out the window. – Ogden Nash
There is no place like home – except Grandma's.
Grandmother and grandchild never truly part, maybe in distance but never in heart.
I look back on my childhood and thank the stars above. For everything you gave me, but mostly for your love. – Wayne F. Winters
Happy Mothers Day Quotes – Mothers Love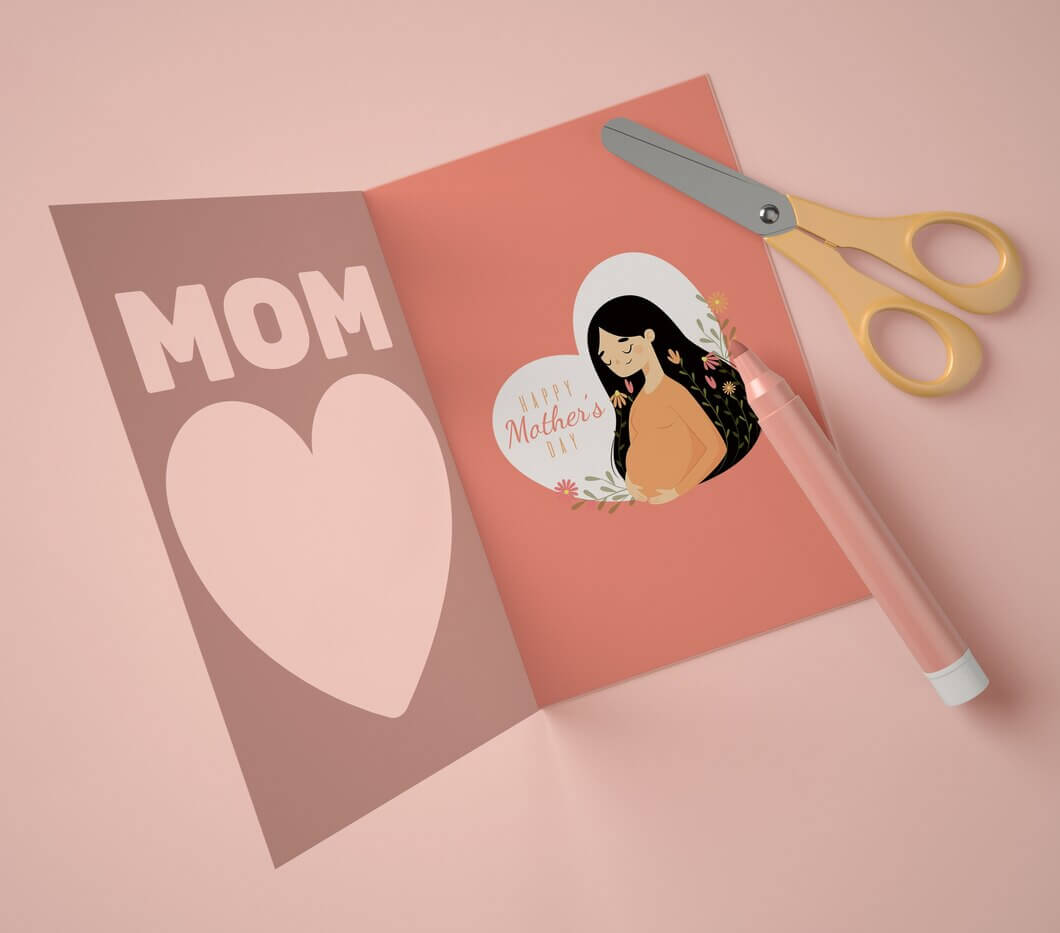 Mother love is the fuel that enables a normal human being to do the impossible. – Marion C. Garretty
Acceptance, tolerance, bravery, compassion. These are the things my mom taught me. – Lady Gaga
I remember my mother's prayers and they have always followed me. They have clung to me all my life. – Abraham Lincoln
Mothers hold their children's hands for a short while, but their hearts forever.
I got to grow up with a mother who taught me to believe in me. – Antonio Villaraigosa
There is no role in life that is more essential than that of motherhood. – Elder M. Russell Ballard
There's no way to be a perfect mother and a million ways to be a good one. – Jill Churchill
No language can express the power and beauty and heroism of a mother's love. – Edwin Chapin
I am closest to my mother, as she is my rock, my pillar of strength, and my world. Not only has she stood by me through all times – happy, sad, and otherwise – but there have even been moments when I had completely lost hope, and her immense belief in me had lifted me up. – Amruta Khanvilkar
The natural state of motherhood is unselfishness. When you become a mother, you are no longer the center of your own universe. You relinquish that position to your children. – Jessica Lange
Not all of us can do great things. But we can do small things with great love. – Mother Teresa
I am beginning to learn that it is the sweet, simple things of life which are the real ones after all. – Laura Ingalls Wilder
Most mothers are instinctive philosophers. – Harriet Beecher Stowe
Mama was my greatest teacher, a teacher of compassion, love and fearlessness. If love is sweet as a flower, then my mother is that sweet flower of love. – Stevie Wonder
A mother is the truest friend we have, when trials heavy and sudden fall upon us; when friends who rejoice with us in our sunshine desert us; when trouble thickens around us, still she will cling to us, and endeavor by her kind precepts and counsels to dissipate the clouds of darkness, and cause peace to return to our hearts. – Washington Irving
A mother's arms are more comforting than anyone else's. – Princess Diana
Happy Mothers Day Wishes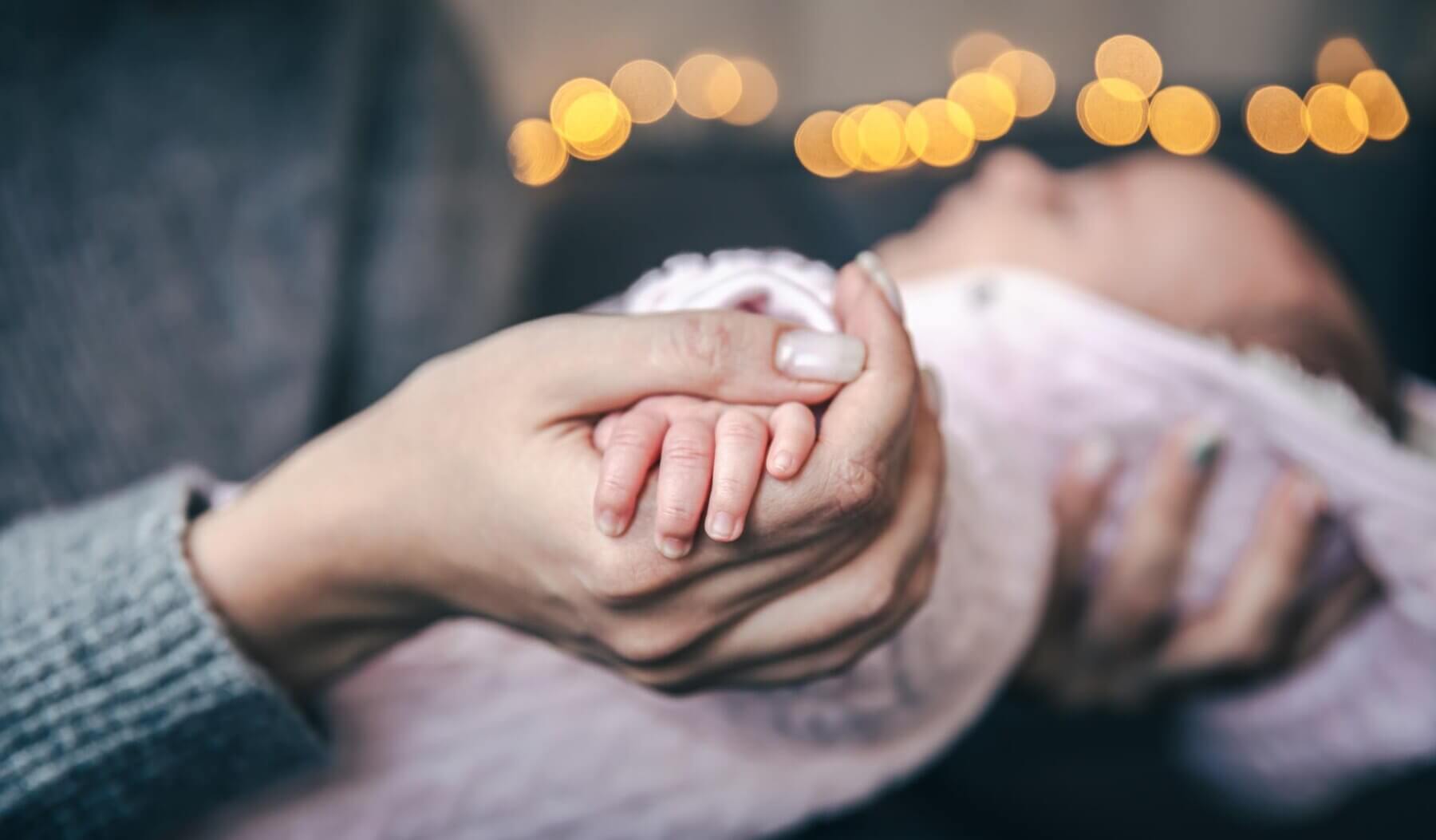 Happy Mother's Day to the best mom ever! I Love you so much.
Happy Mother's Day to all the lovely mothers in the world.
Every mother deserves the best. Wishing all the mothers in the world a day full of happiness joy. Happy Mother's Day 2022!
One day is not enough for celebrating the sacrifice of our mothers. But we can always make this one day the most special day in her life. Happy Mother's Day to all!
We share the best mom and daughter relationship in this world. Thanks for being such a wonderful mother. Happy mother's day!
Happy mothers day in heaven mom. Sending my love and prayers to you. Miss you.
Happy first mothers day! Only a mother as perfect as you deserve this special celebration. Have a great day!
Happy mothers day daughter in law! Wishing you a first-class Mother's Day – you deserve it.
Happy mothers day godmother! Thanks for being the Guardian angel during all the troubles of my life.
Happy Mother's Day to every mom in the world. You are the best creation of mighty God.
Happy Mother's Day to all the mothers in the world. They are the reason why this world is so full of brilliant people and beautiful children.
Happy Mothers Day! Nothing in the world can be compared to the sacrifices a mother makes for her children. May those sacrifices result in happiness!
Every day is mother's day when you've got the best mum ever. Happy mothers day wishes for all moms!
Mum, I want you to know I love you truly, madly and deeply. Thank you for supporting me through thick and thin. Love you!
Happy Mother's Day to the mothers who leave no stone unturned for her children!
I am so lucky to be your daughter, Mum. Happy Mother's day!
My love, you have always been a great wife, but now you are an even greater mother! Happy Mother's Day, I am so proud of you!
Today is a day to be grateful to the one person who brought us in this world and raised us to be what we are today. Happy Mothers Day 2022!
Happy mothers day to my daughter. You're the best! I love you to the moon and back.
Happy mothers day sister in law! I'm so grateful to have a sister in law as wonderful as you.
Happy mothers day mother in law! Sending lots of love to you on this significant day.
I am so lucky to be your son, Mom. Happy Mother's day!
You are the one who has always been there for me at the end of the day. Thank you and happy mothers day!
Happy mother's day. On this very special day, I want to let you know that you are the best mother in this world!
A mother like you is a gift to any son. I feel thankful to God because he gave me such a wonderful mother. I love you now and always!
Happy Mother's Day to the woman without whom I cannot live. You are my sunshine, mommy.
Thank you mom for being my biggest supporter in life! Happy mother's day!
Happy Mothers Day Text Messages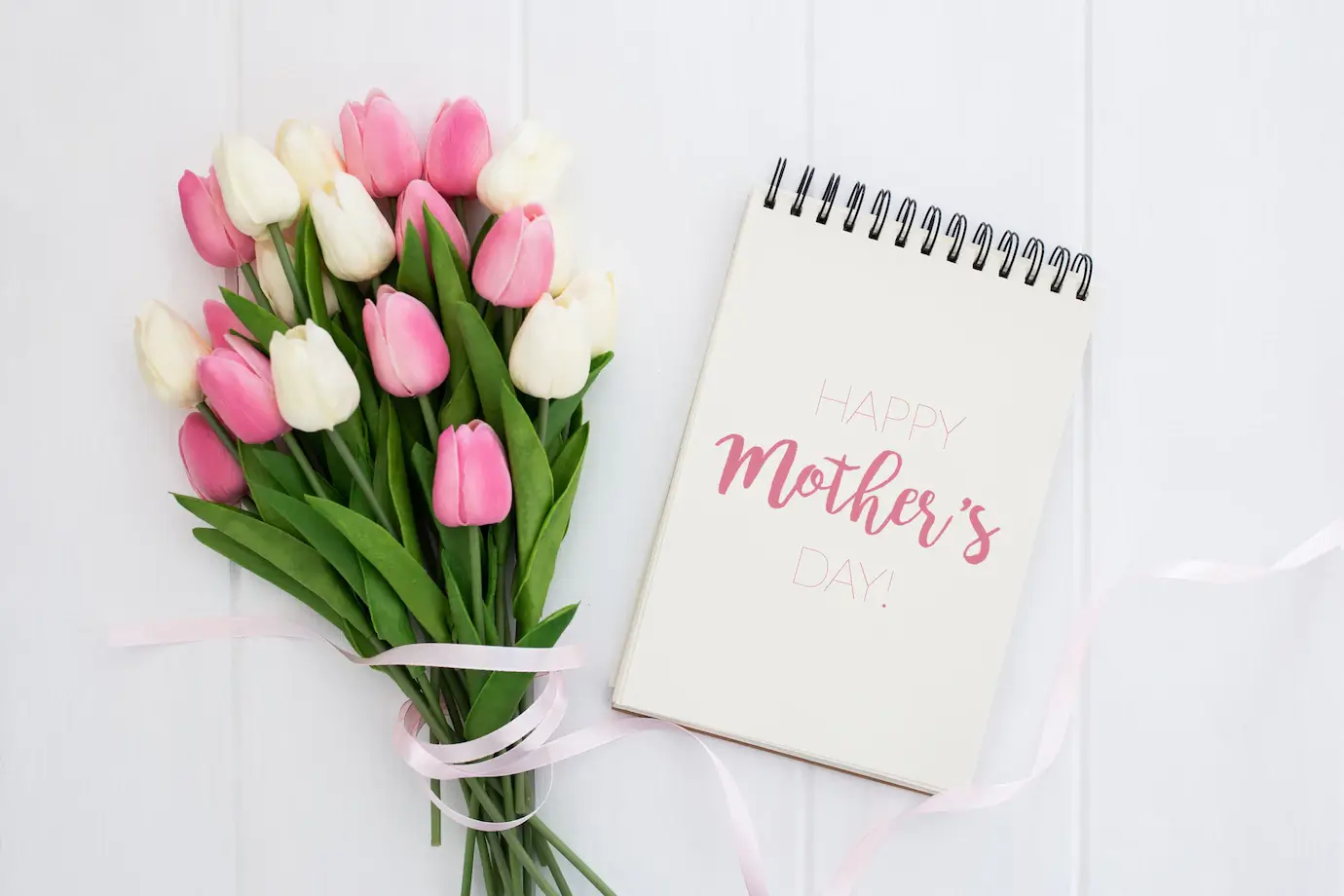 I'm picturing you at home with your morning coffee and wishing I were there to chat with you and give you the attention you deserve today. I miss you, and I hope you have a wonderful Mother's Day!
Good morning, Mom. I know I'll see you soon, but I couldn't wait to wish you a Happy Mother's Day. Looking forward to seeing you later; thank you for all you do!
I know it's a shock to get a text from me where I'm not asking you for help with something, but it's really happening! I just wrote to say I love you, and I hope you have a happy Mother's Day!
I'm just sitting here with a cup of coffee thinking about you and how much you've sacrificed to make my life so beautiful. I would be lost without you, Mom, and I'm so thankful. Wishing you a Happy Mother's Day, Mom!
Wow, another Mother's Day, and you're still the #1 Mom in the world! Congrats on maintaining the title!
Of course I'm thankful for everything you did for me when I was a child; but I'm most grateful for the relationship we have now. I'm lucky and so thankful that we have such a close friendship. Wishing you a Happy Mother's Day, Mom!
Happy Mother's Day to a real life superhero! You're so incredible, Mom, and I love you!
I'm lucky to know you as a person and even luckier to have you as a mom. Happy Mother's Day — you're the best!
Good job, Mom. I think I turned out great! Ha ha! Seriously, though, you're an amazing mother, and I love you a lot. Happy Mother's Day, Mom!
I'm so proud of you and so thankful for everything you've done for me. Thank you for being so amazing, Mom. Happy Mother's Day.
Do you know what G.O.A.T. means? It stands for Greatest Of All Time. For me, that's you! Happy Mother's Day, Mom!
Made you look! Now put the phone down and get busy having a happy Mother's Day! :joy:
You. Are. The. Best. I can't imagine my life without everything you've done for me and given me.
Happy Mother's Day — but a mom like you proves that every single day is important. You made all my days special growing up, and I hope you get some of that love and attention back today. I love you!
Happy Mothers Day Messages: Messages to Send to Your Mom on Mother's Day
Whether you want to celebrate and say happy Mothers Day to my wife, aunt, grandmother, or anyone else aside from your own Mom, these quotes will help you to do so. Feel free to pluck any part of the following list and send them to the most wonderful maternal figures in your life.
This world would never be wonderful if there were not the efforts of our mothers to raise us in the most perfect ways. Happy mothers day.
All the good things in us came from our mothers. We can never thank her enough for everything she did for us. Wishing all the happiness to our mothers on this day!
Moms are the best because they know us even before they gave us birth. They carry us, talk to us, nurture us in their womb. Happy Mother's Day 2022!
No sacrifice ever can match the sacrifices a mother makes to carry a life in her womb, properly raise them and to make sure they have a good life!
She sacrificed her entire life for our happiness. She compromised her dreams just to put a smile on our faces. Every mother is an angel. Happy mothers day.
There are bad girls, bad women. But there is never a bad mother. A mother can only love her child and nothing else. Happy mother's day!
I am fortunate to have discovered love through knowing a wonderful woman such as you, Mum. Happy Mother's day!
Love can rarely be found in its purest and uncontaminated form. A mother's love is one of the truest and purest forms of love in this world!
Happy Mother's Day! You are the pillar of our family and also a guardian angel for us. Thank you for being someone we can look up to.
Saying "Love you" and "Thank you" is not enough but I still want to say them on this day to you mom. Enjoy the Mother's Day.
Mothers are parts of god covered in the human body sent by God himself. This is why mothers are so caring, loving and they know everything, good or bad.
In a world full of fake people and fake emotions, the only real thing is the love of a mother for her child. Happy mother's day!
Mother's are the bravest fighters in this world. They are never afraid of taking responsibility. Happy Mother's Day to all the beautiful mothers in this world.
Mother is the best gift to the mankind from God. She is worth every admiration and all the gratitude. Happy mother's day to all the mothers out there!
So, happy Mothers Day to all! Let your words of gratitude and admiration show how much you appreciate your mother for all she is and all that she has done for you. That being said, you don't need to wait until the special day comes to wish a happy Mothers Day to all moms, because any time is a great time to remind her how much she means to you.