Building a strong sales funnel is one of the most important elements of your marketing plan. A well structured Sales Funnel ensures that it passes interested prospects through your campaigns in a constant flow without your direct involvement. It saves time, energy and margin for errors. It also makes sure that all prospects go through those sales cycles that are relevant to them.
Until your Sales Funnel is planned well enough, there is no point to drive traffic through it.
Essentially, you can consider every step of the process like a sales call. Every step has to lead to the other to eventually close the deal. Lists are the key to your success in online marketing. If you have lists, you have contacts and relations and if you have those, you are bound to have money in the bank.
If you have your own website you will want to build a series of landing (squeeze) pages as discussed above which are the start of each sales funnel you are building. These pages are designed so that relevant traffic can land here rather than the website's main page to be able to view a targeted message that is designed with the one objective. That objective is to have them sign up with their names and email addresses to show interest in your products or services.
Your auto responder email sequence can then be written to engage them into a story that will be the backbone of communication with that person, sending them to the other bits of content you have built out through to the final call to action.
Our recommended sales funnel is illustrated in the figure above. I'll walk you through it:
Search engines
This is the golden egg. Search engines determine page ranking of each piece of content across the internet. If your content has been posted on sites that are properly optimized for SEO, then the ranking will come down to the popularity of the content. Previously, search engines rated one-way links into a page of content as the most powerful vote so the page with the most links used to rank highest in the search engines. However our latest series of tests indicate that search engines are now weighing comments on networking site profiles, votes for articles and videos and votes in bookmarking sites higher than they are one-way links to content.
Billions of human beings cannot be wrong when it comes to deciding what content is the best. It is a system where Google can aggregate information across all of the social networks, bookmarking sites, videos, article marketing, micro-blog and blogging sites. These include; articles, comments, votes, tags, RSS subscriptions. (The only way to game this system is to have hundreds of people artificially voting for your content to elevate its rankings which you cannot do because the IP addresses of each location are known.)
Social Bookmarking
If you have developed good and optimized content, your followers will distribute it for you in bookmarking and networking sites. New prospects who have never heard of you, your message or content will see it when searching the bookmarking sites using the same tags to find content that is relevant because your followers in the book marking sites have voted your content up against these tags. The way the internet is going, it's a matter of time before sites like Facebook & Myspace integrate with social book marking sites so our social networks can bookmark and vote on content in the one mashed up platform. When I say this is close to happening, I mean very close.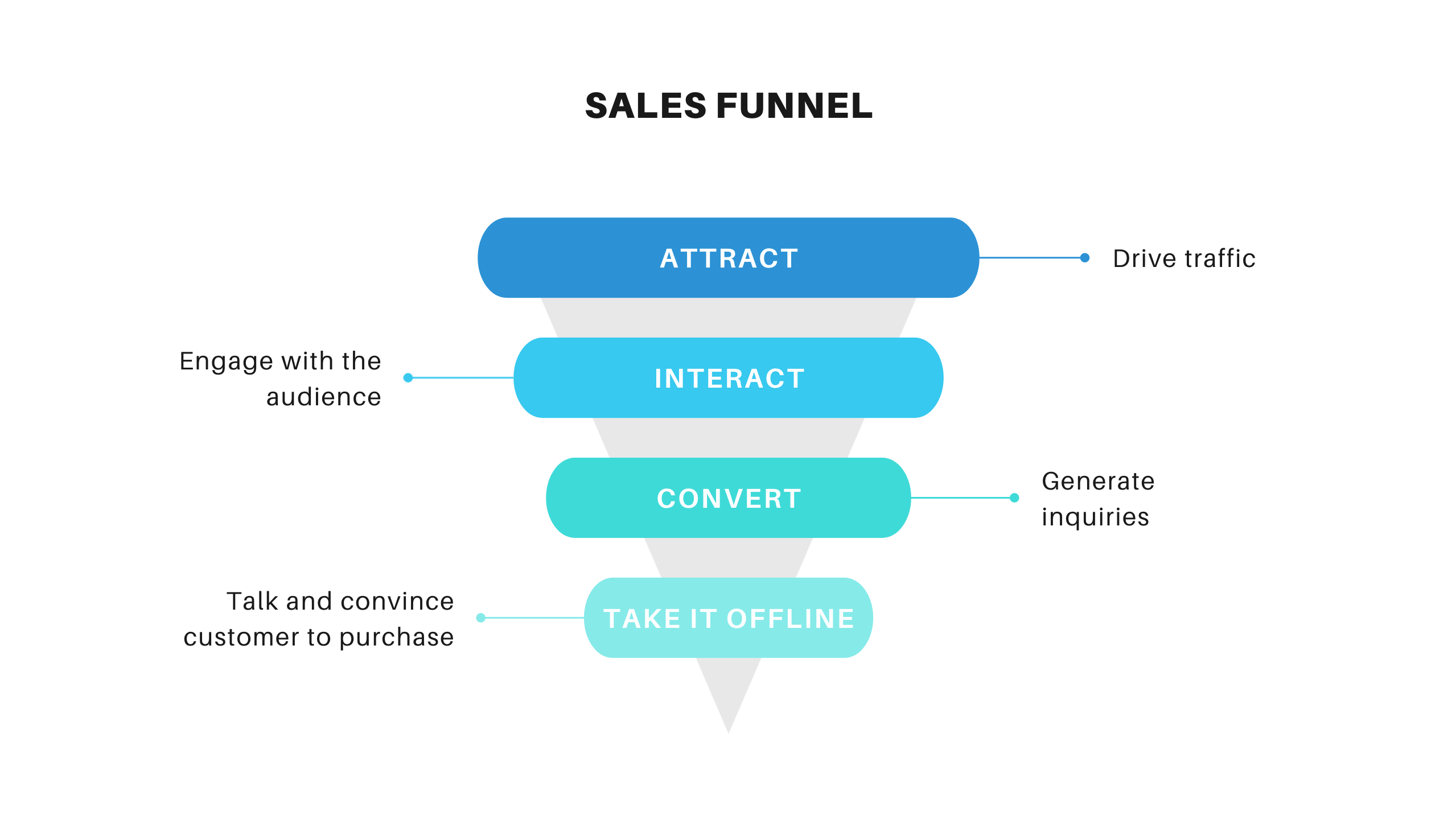 Online Networks and User distribution
The third elements in the illustration are social networks. Prospects, who find your content in bookmarking sites can vote for it, twitter about it, comment on it or embed it in their blogs- if they consider it worthy of recognition. All of this activity throughout the social networks is stored by Google. Every time someone comments it is streamed through their feeds (for all their friends to see). This entices others to do the same causing a viral effect. Of course this happens if the content is great to begin with. You're objective in the networks you choose to frequent is to build a network of contacts that enjoy your content. If you engage these people into constant communication they will help syndicate your content throughout the network without knowing they are doing it. This will attract more connections who, if they come to you because they like your content are targeted leads.
The doorway or opt-in squeeze page
All of this interest in your content leads some people into wanting to know more about the source of content. This is where you need to have your sales funnel and strategy well planned out. You can either direct everyone straight into your sales funnel squeeze pages as discussed above, with your offer or surveys. Or you can direct everyone into your blogs where they can consume more content that will hopefully make them more interested. You can also drive them into your articles, social networking groups or video pages where you can interact with them at another level without asking them to give up their personal email address at this stage.
The key is to show people that following you represents value to them. At some point in the funnel you need to exchange details. Be patient; if you do represent value to others, it will happen. There are no hard and fast rules here, every business will have its own social media strategy and you may want to have a multitude of funnels all working simultaneously. No matter how many steps you build into your funnel, it has to narrow down to push interested prospects into your product or service page, where they end up giving you their name and email address so that the relationship can be elevated to a viable opportunity. No point building a leads list into the tens of thousands, if none convert into sales.
Cross promote your other networks
After a prospect signs into your sales funnel the email auto responder system can start sending them your campaign emails. You can entice them to follow you on other social networking sites to cross pollinate them. Obviously the prospects that have elevated to the next level by subscribing to your content should now be considered targeted leads. The more targeted leads , opportunities and customers you have floating around in your social networks the stronger those networks will become, so be sure to plan a strategy of inviting all of your new opportunities to follow you into your other networks.
The sales page
This is the end of the sales funnel, and is in many ways your "money page". It's the place where you call all your opportunities to act by paying you money for your goods, services or tickets. All your efforts to date have lead to this page; after all you're running a business, not a charity. Remember that whoever is already on your lists or email campaigns is already a lead. Leads are somewhat already prepared to listen to your value propositions, as long as they don't sound like a sales call. To turn these leads into customers, you have to engage them in a real conversation and throughout this conversation is when you call on them to act. This is the page you send them to when you do.
Check us out
In our case, when a prospect signs up to join our list they are sent a confirmation email that they must click to confirm their genuine interest. This is what we call a second opt-in which serves three purposes in our overall strategy.
It rules out any robots hitting our list.
It ensures that only people who really want to be on our list get through.
Once they click the second opt-in to confirm we can redirect them to another page that we have created called "Check Us Out". This page lists all of our blogs, our book, our surveys, our application and partnership tours. It's our full arsenal of content, products and services.
This ensures that all of our targeted leads are introduced to our full set of products and services upon signup, so they can't traverse along with us on one campaign not knowing what else we have to offer.
Backend Campaigns (revolving door)
Our social networking and media campaigns are interlinked with our blog content strategy, that includes cross syndicating the content from our blog's across multiple social platforms, in a way that can be best described with a fishing analogy: the social networks being our fishing grounds and our blogs being our fishing nets (sales funnels) – we drive fish (visitors) into the net (funnel). The funnel is designed to add value to even the most experienced event marketers and online business proprietors and over time it forms a clearer and more streamlined path (like a fishing-net drag line that creates a tunnel through which the fish are swept into the haul basket and scooped up).
Our path leads our visitors through a series of posts to attract their interest – which winds into a structured format leading them into receiving cutting edge, invaluable resource knowledge, insights, tips and tricks that equate to real value at no cost. We have built the content around our very own website launch bringing subscribers into our inner circle where we share not only our launch secrets but at the same time our intention is that they become both familiar and affiliated with our brand throughout the process. This process leads to our product launch where we intend for a lot of subscribers to migrate onto our new platform for social networking and event marketing without thinking twice.
We attract a lot of early adopters who bring with them a lot of small fish who will never earn us any money, as they are unlikely to sell tickets off their event pages. However, the small fish create traction which the big fish find intriguing.
We monetize the application at the very end of the free line by charging all the big fish a percentage of ticket and merchandising sales off their event pages. The thing that I want to stress is that all of this traffic is useless if it isn't channelized and monetized properly. It's better to not have traffic at all, rather than wasting the opportunity to convert curious onlookers into customers. For example, for our upcoming launch, our sales funnel goes through multiple paths all leading to our platform.
During the journey through the paths, the prospects are introduced to a multitude of things (depending on the path type); such as surveys, blogs, email campaigns. We've put a considerable amount of time to make sure that our funnels are without leaks and are optimized as much as possible – we don't intend to waste anyone's time, just the way we wouldn't want our time to be wasted. That's not the way to build a community around you.