Tech meetings tools are essential, especially in this era of virtual event. Technology allows various happenings to be possible, from live-streamed conferences, webinars, online tradeshows, to performances.
According to a 2016 study by Enterprise Event Marketing, technology can help to increase attendance rate of an event up to 20%, promote productivity up to 27%, and cut down the required budget resource by 30%.
As people lean more into digital side of things, the figures are expected to rise up today. Based on 2020 survey data by Event MB, over 73% event planners develop more technology skills nowadays due to the required use during the pandemic.
From letting you know how to look good in virtual meetings to providing various beneficial features, technology has become vital for meeting planners. The primary advantage of virtual meeting technology is, of course, to cut distance between the involved parties.
Every day, tech tools aimed for event planning grow, whether it's through apps, websites, social medias, etc. Here are some tools that allow you to know how to improve virtual meetings:
Instant messaging. This tool indeed has its limitation, but it is the best and most practical one to relay brief information or quick contact. For example, if you want to how do I contact zoom support, you can use their customer team chat service.
Audio system. Audio tool is one of the most economical equipment for virtual meeting, for instance when you use phone conference. Even though it only provides audio medium to communicate, you can combine it with other type of software to boost its functionality.
Video conference. An upgrade from audio-only tool, video conference allows you to see people who join the meetings, share and receive visual presentation, and many more which can enhance the event experience. The tool is typically integrated with audio feature as well.
Asynchronous tools. Consisting of tools like email, social networks, or databases, this type of tool is often underrated. Even though they're not as tech savvy as the others, they can be helpful in certain scenarios, such as settle down the loose result or unify decisions taken during the event.
Whether you are looking for best tech for Zoom meetings or other virtual-based event platform, you will find some of the most essential and useful ones. Feel free to use them on your upcoming events to make it more entertaining, exciting, and informative.
Best Tech Meetings Tools and Technologies
A lot of businesses and brands todays are leveraging the chance provided by virtual event to reach their audience. This ecosystem is predicted to continue growing, and so does the demand for accommodating technologies for it.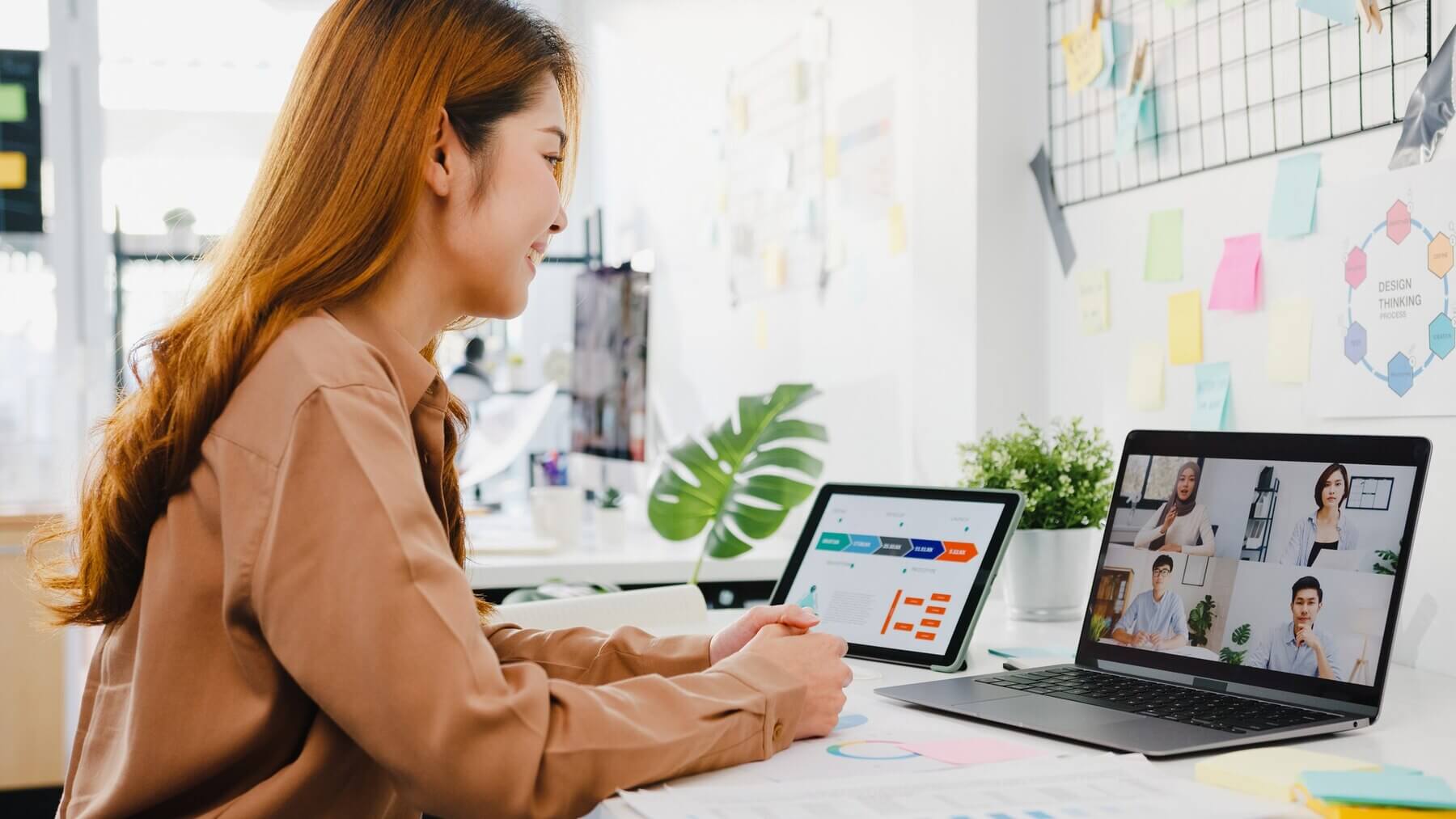 The list below explained various tech meetings tools that can help to improve and smoothen the process of conducting the event.
Zoom
GoToWebinar
Loom
Periscope
ClickMeeting
Skype
Microsoft Teams
Various technology Advancement that Can Help Improving Your Event
Virtual events are usually being underestimated because people only communicate through screen. However, by using the right types of technology tools, it is not impossible to make the participants feels like they are attending the meeting physically.
You can check out the best virtual meeting tips on using technology that can help you adopt more easily to the ever-evolving event technologies.