Birthday is a special occasion for most of the people. It can be turned into even more fun by sharing some funny birthday quotes. Sending funny birthday sayings and wishes may make the person to smile and laugh. It is such a simple yet effective way to make their day even better.
These funny birthday quotes are perfect to send to special people who know that it is best not to take life too seriously and that aging is a harmless thing to poke at, whether you send it to your partner, family members, friends, or kids to celebrate the days in the more light-hearted way that might suit better with their personalities.
According to research done by psychologist at University of Pennsylvania, birthday along with other special days, such as Monday or first day of school, provides "fresh start effects" for people, which make them more driven to achieve new goals. The day gives motivation boost by focusing their attention to what to accomplish in life and on the big picture, while at the same time make them feel less burdened by past mistakes.
Now, aside from sharing birthday quotes funny, there are also other ways to make the day feel more special – without spending your bank account on throwing big birthday party, such as:
Go on an all-day trip – Ride your car and visit neighboring city for the entire day. You may head to the big park or museum, and refresh yourself by enjoying the scenery and making the best trip of the year.
Try camping – Why not pack your things up and just go on an exciting camping? It might be the perfect time to set up your tent or to rent an RV. Camping can be done anywhere, from your backyard to the local campground.
Invite your friends for sleepover – Another simple but great way to celebrate the day is to do a sleepover with friends. Prepare the decorations and snacks, then play some games, watch movies, or share stories between your groups of friends.
Funny Birthday Quotes, Sayings and Wishes

Funny Birthday Messages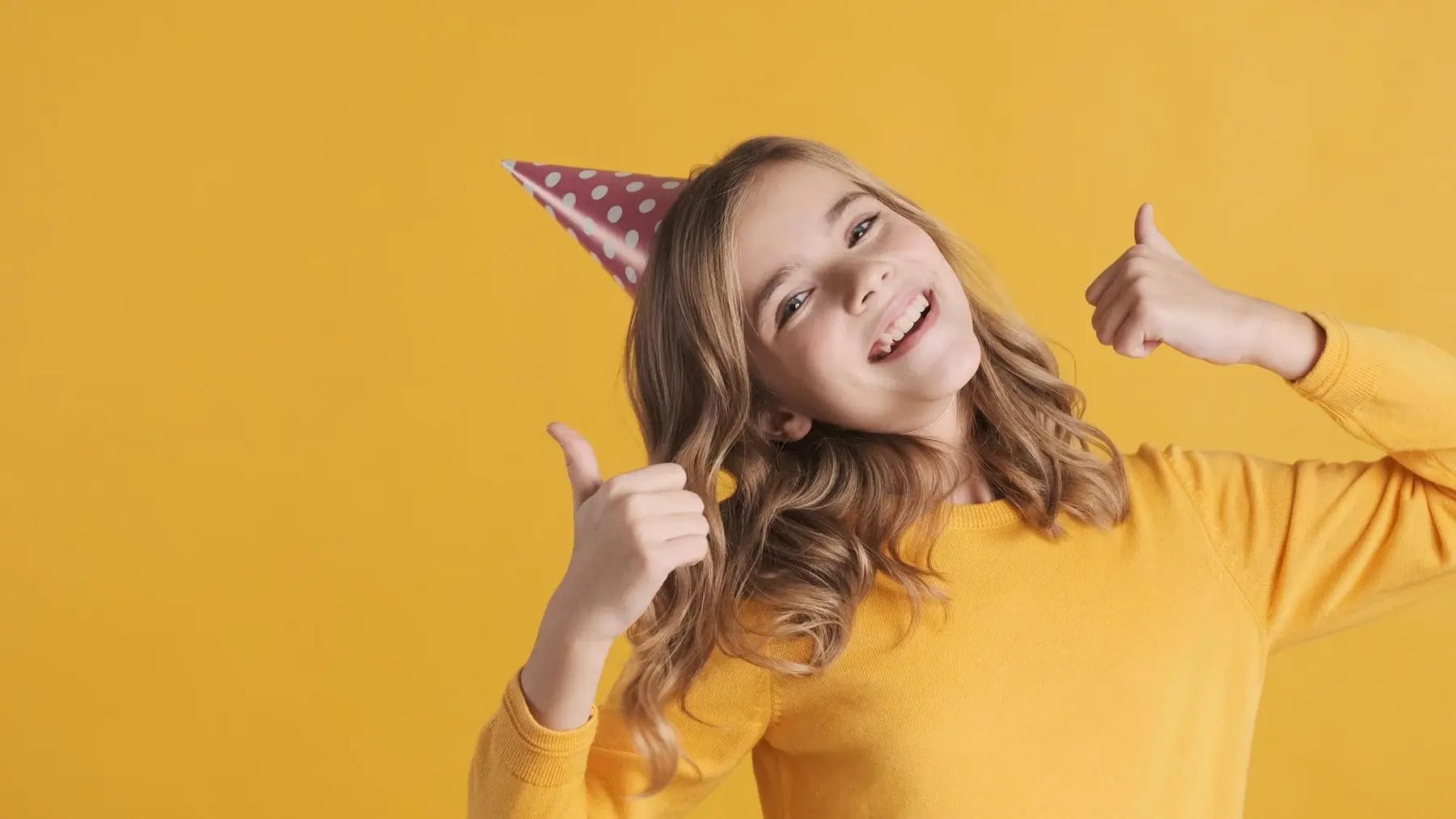 Birthday is an event worth to acknowledge and celebrate, no matter the age. Sending the birthday funny quote on the list might generate laughter that can help other people to live longer and happier. You may share the quotes via text message, email, or cards.
"Old age is like a plane flying through a storm. Once you are aboard there is nothing you can do about it."_Golda Meir
"Thanks to modern medical advances such as antibiotics, nasal spray, and Diet Coke, it has become routine for people in the civilized world to pass the age of 40, sometimes more than once."_Dave Barry
"Birthdays are good for you. Statistics show that the people who have the most live the longest."_Larry Lorenzoni
"The more you praise and celebrate your life, the more there is in life to celebrate."_Oprah
"I will never be an old man. To me, old age is always 15 years older than I am."_Francis Bacon
Birthdays are like cheese. They stink more the older they get.
There's really only one true birthday. The rest are simply anniversaries of the day of a person's birth.
The old pessimist focuses on his growing number. The old optimist focuses on his growing blessings.
The older you get, the more disoriented your hair gets. Once it leaves your head, it seems to get lost.
Two things that are inevitable for any living person are birthdays and taxes.
Aging is the worst side effect of birthdays.
Birthdays are like vacations. You don't have one too often and they come and go too quickly.
Getting older is just part of life… and the other parts are even worse.
I remember your born day. I just didn't remember today's date. You are just 18 years old with 22 years of experience.
Knowledge comes with age. And you are the most knowledgeable person I know.
Maximum women don't tell their real age. And few men hide theirs.
Your adulthood comes only once. But you can be childish forever.
If you wish to look like a teenager then hang out with some fat and old people.
Tide and time never wait for anyone. But time always stops for a thirty-year woman.
It is compulsory to grow old. But it is optional to grow up.
Young? I do not think that. Because if you see your birth certificate, it said no longer valid.
It is confirmed that people are not able to remember some things after the age of 41.
Instead of calculating the wrinkles, focus on the blessings.
A knowledgeable man never dreams to be young.
If you don't want to forget your wife's birthday, just don't remember it once.
One of the greatest piece of suggestions in life is to enjoy the little things. It is easy to say but hard to do at your age.
Oh yes, another year to irritate the people you know. Have a great birthday.
The moment is uneasy when a happy birthday song is sung by everyone and you stand there like an idiot and clueless about where to stare.
Appreciate your grey hair. Getting old is a special right given to selected people. Happy Birthday.
Before leaving home today check your pocket if it is empty. Because of this special day to have everyone treat you.
As a faithful and kind soul I didn't forget your born day but I am unable to remember your age.
This cake made by me for your special day. But I am unable to light the candles because It becomes apparent that it is necessary to have the allowance of the fire department for a bonfire.
It feels nice when you didn't remember your own birthday and someone else memorize it for you.
This year was not so difficult for me to select a present for your birthday.
Because It is your birthday I was planning to gift you something humorous and beautiful but then I realize I already exist in your life.
You may have big responsibilities for being an elder sister. But you are clueless how difficult it is to be dearest of the family. I hope you enjoy your special day.
It is hard to believe that someone so childish and irritating grew up to be someone.
On your birthday I hope every reflector on this planet would disappear so that you won't be able to see that you are aging.
I remember your birthday, it's just I wasn't able to remember the date of today.
Oh yes, another year to irritate the people you know. Have a great birthday.
One of the greatest piece of suggestions in life is to enjoy the little things. It is easy to say but hard to do at your age.
It doesn't matter how old you get if you are not cheese.
Growing old is expensive to pay for adultness.
Remember to wear sunglasses when the cake will be served.
You will look old if you try to look like a teenager.
People say that good people die at a young age. I think that is the reason you are still alive you old badass.
Remember to wear your birthday outfit. But inspect it for creases first.
Last week everyone was singing happy birthday in the outside of a candle factory because the factory was on fire.
Just think about the things you hope to hear on your born day. Just imagine. Have a joyful birthday.
I came here for nothing but to eat your birthday cake.
Funny Birthday Wishes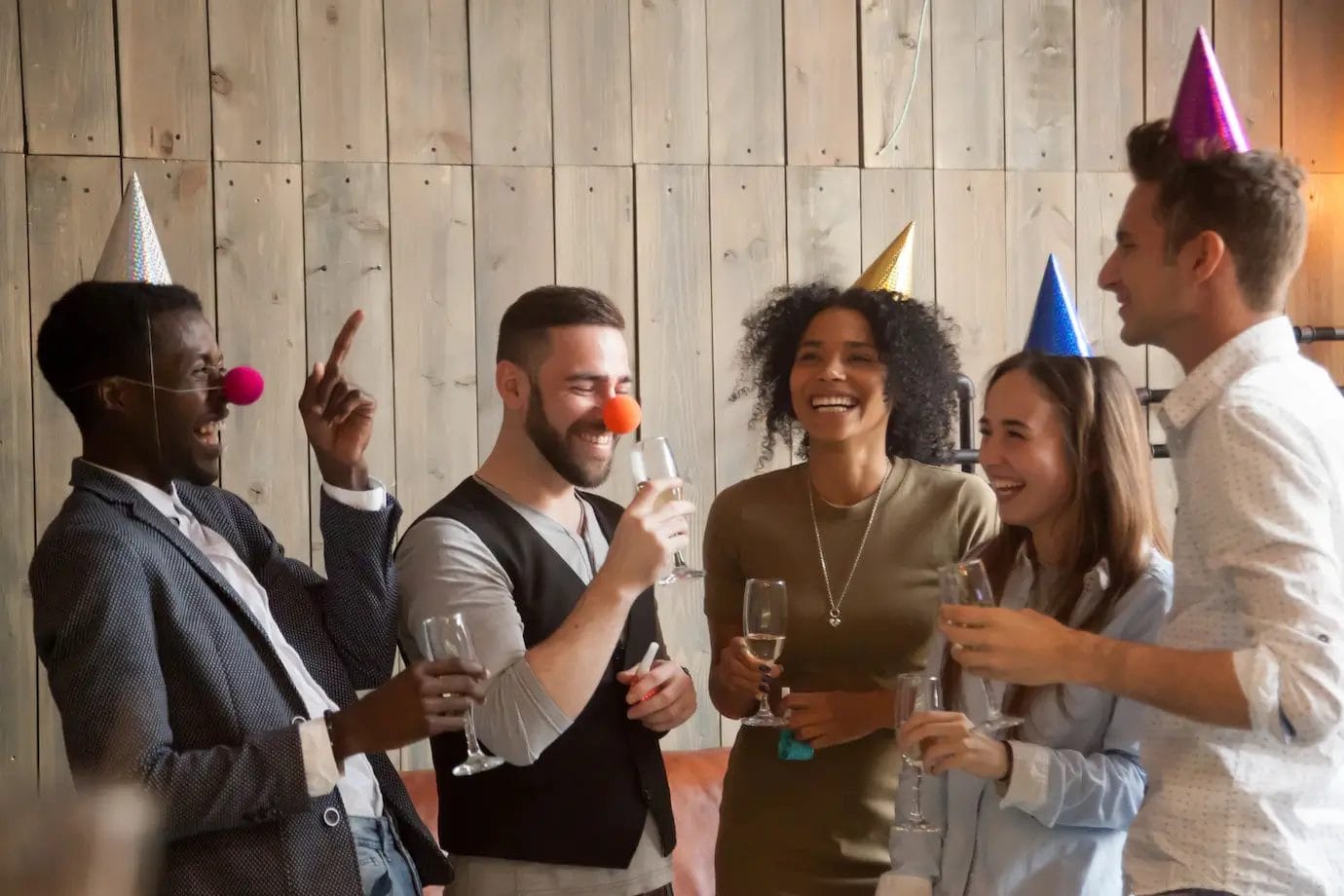 The reason why funny bday quotes and messages are popular is because laughter is probably the best gift to share with someone, yet it is the cheapest of them all. Here are some of the humorous funny birthday captions to use on the uploaded picture of the birthday boy or girl with great and sweet wishes. These also work if you want them to be written on cards.
Smart, good looking, and funny. But enough about me. Happy birthday!
On your birthday don't forget to set goals that are sky high, and spend the rest of the year miserably trying to build a rocket to get there.
I always limit my budget on buying birthday gifts according to what that person gave me as a gift on my birthday. Enjoy your gift of nothing!
Forget about the past, you can't change it. Forget about the future, you can't predict it. Forget about the present, I didn't get you one.
Happy birthday to the only person I would rescue in the event of a zombie apocalypse.
Right, let's get you so drunk that you end up believing it's my birthday and buying me drinks all night.
Congratulations on getting slightly older!
Happy birthday! Can you believe we used to think people our age were adults and had their life in order?
Well done – you have still been alive for several years!
It is scientifically proven that people who have more birthdays live longer.
You're a really hard individual to shop for… so I didn't get you anything. Happy birthday!
Happy Birthday to someone who is getting more valuable and better with age! Oh wait–that's wine. Happy Birthday to someone who is just getting old!
If I tried to count up to your age today, I would go hoarse! Happy Birthday, buddy!
Happy Birthday to a friend who is unforgettable! Mainly because you are the grayest one here!
Today friend, you should be glad! You can paint on canvas and not in a cave!
Remembering you today, friend, is easy! The sheer number of your years is astounding!
Cheers to a friend who can tell me when bread was only five cents!
Friend, some people are obsessed with age! Like me! I can't believe how old you are!
Friend, you really exemplify a phrase, for me! Long in the tooth, comes to mind!
Happy Birthday, friend! Age is not a big deal… to me! I'm still young!
Dear friend, I know you know who I am, but I hope you get tons of wishes from all those other vain people on social media who call themselves your 'friends', too.
Hey bestie, I know you are sad about your age this year, but no worries- I'm here to blow out your candles for you so you can feel like a real kid again!
Wait, you are how old? Oh jeez, that's almost dead in doggy years. I'm so glad we met when we're kids. Happy birthday, bestie.
We have stuck by each other through thick and thin. We've been there for each other all these years and we're still two girls who are better together than apart. That says something, don't you think? Stay fabulous, babe.
I was going to send your gift in the mail, but the mail service said I weighed too much, so here I am.
Happy Birthday, friend! You are as old as you are dear to me!
Now is the time to tell you what you truly are, friend! An old geezer!
Today, friend, count your blessings, not your years. You don't have that kind of time!
As your friend, I am here to remind you of significant things! Like 'always save money for retirement'!
Friend, don't mind me, but ask anyone and they'll tell you the same: calling you young would be a mistake! A HUGE mistake!
On this date friend, you might ache a little more. That is because you are old!
May your Facebook wall be filled with birthday wishes from people you've never met, haven't seen in years, or genuinely couldn't care less about.
Today, my friend, you have made me grateful for something…that I'm not the oldest person here!
On this special day of your closest ones, add a bit more joy to the event by sending these happy birthday sayings funny. Pick any of your favorite from the provided messages and wishes above and spread the cheer through instant messages or social media pictures' caption.