What do you say to your friends or family who will go on a long or short trip? Is it "Have a safe trip" or "Have a safe flight"? For all your lives, you might only know these two phrases that you can use to hope for someone's safety when they are on vacation, but it turns out many other useful phrases that you can use for the same situation and condition.
When you say "Have a safe trip" to someone, it means more than just small talk. Well, it really means you genuinely pray they are safe during their journey. It shows how much you care about them because this is what people should do to their fellows.
In fact, not many people know that some of us might get annoyed and anxious by the "wrong" have a safe trip message, especially those who suffer from travel anxiety. Therefore, we should choose the words properly. According to the research by Aleksandra Dickov in 2009, there are 65% of people who had experienced traumatic events (like a car accident) suffer from travel anxiety, and this condition can last more than 2 years.
Here are some reasons to know why you should say the proper have a safe trip quote to someone.
It helps reduce the anxiety – Saying the right words can actually reduce someone's fear and anxiety. Moreover, it will help them a lot to go through their journey, especially people who have some issues, such as travel anxiety.
It makes them feel wanted and loved – Yes, whenever you say something genuinely simple like "Have a safe trip back", it could make them think you really care about them and sincerely hope they are getting back to home safe and sound. It will also warm their heart.
We never know about the future – You must be ever heard some heartbreaking stories from your family or friends about someone who would never have the chance to say goodbye because of accidents in the trip. Surely, you don't want anything like that would happen to you.
Have a Safe Trip and Journey Quotes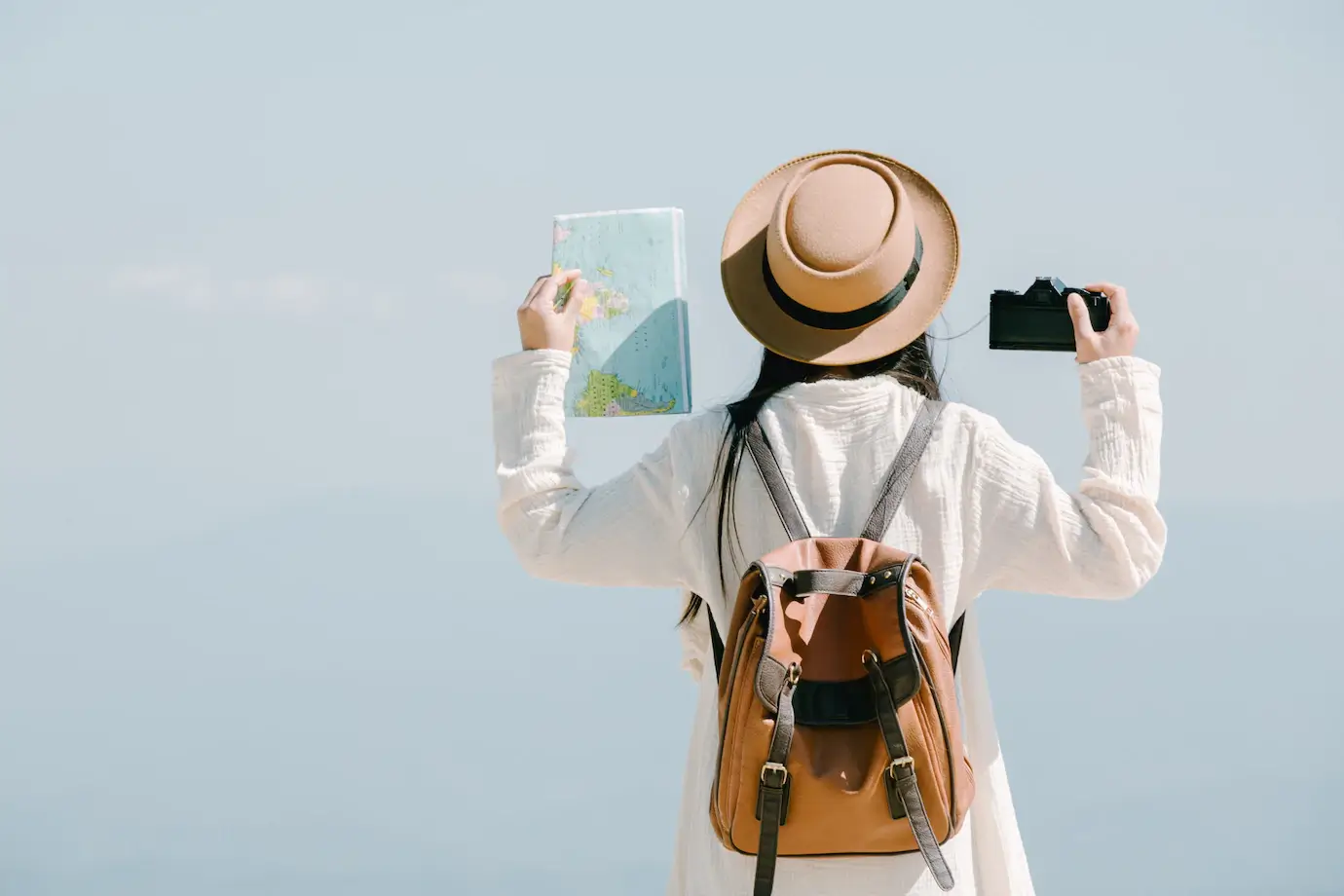 "Wherever you go, go with all your heart." Confucius
"I am not the same, having seen the moon shine on the other side of the world." Mary Anne Radmacher
"People don't take trips, trips take people." John Steinbeck
"We travel, some of us forever, to seek other states, other lives, other souls." Anaïs Nin
"Some beautiful paths can't be discovered without getting lost." Erol Ozan
"If you wish to travel far and fast, travel light. Take off all your envies, jealousies, unforgiveness, selfishness and fears." Cesare Pavese
"Twenty years from now you will be more disappointed by the things you didn't do than by the ones you did." Mark Twain
"Don't tell me how educated you are, tell me how much you have travelled." Mohammed
"Do not follow where the path may lead. Go instead where there is no path and leave a trail." Ralph Waldo Emerson
"Travel is fatal to prejudice, bigotry, and narrow-mindedness." Mark Twain
"Travel is more than the seeing of sights; it is a change that goes on, deep and permanent, in the ideas of living." Miriam Beard
"Blessed are the curious for they shall have adventures." Lovelle Drachman
"Because he had no place he could stay in without getting tired of it and because there was nowhere to go but everywhere, keep rolling under the stars." Jack Kerouac
"Not all those who wander are lost." J.R.R. Tolkien
"If you reject the food, ignore the customs, fear the religion and avoid the people, you might better stay home." James Michener
Getting stuck on thinking what is the best thing you can say to your family or friends who will go on a long journey? You can pick some from the following list of have a safe trip quotes. Choose ones that you think the best and relatable to your condition.
Bon Voyage to a Family Member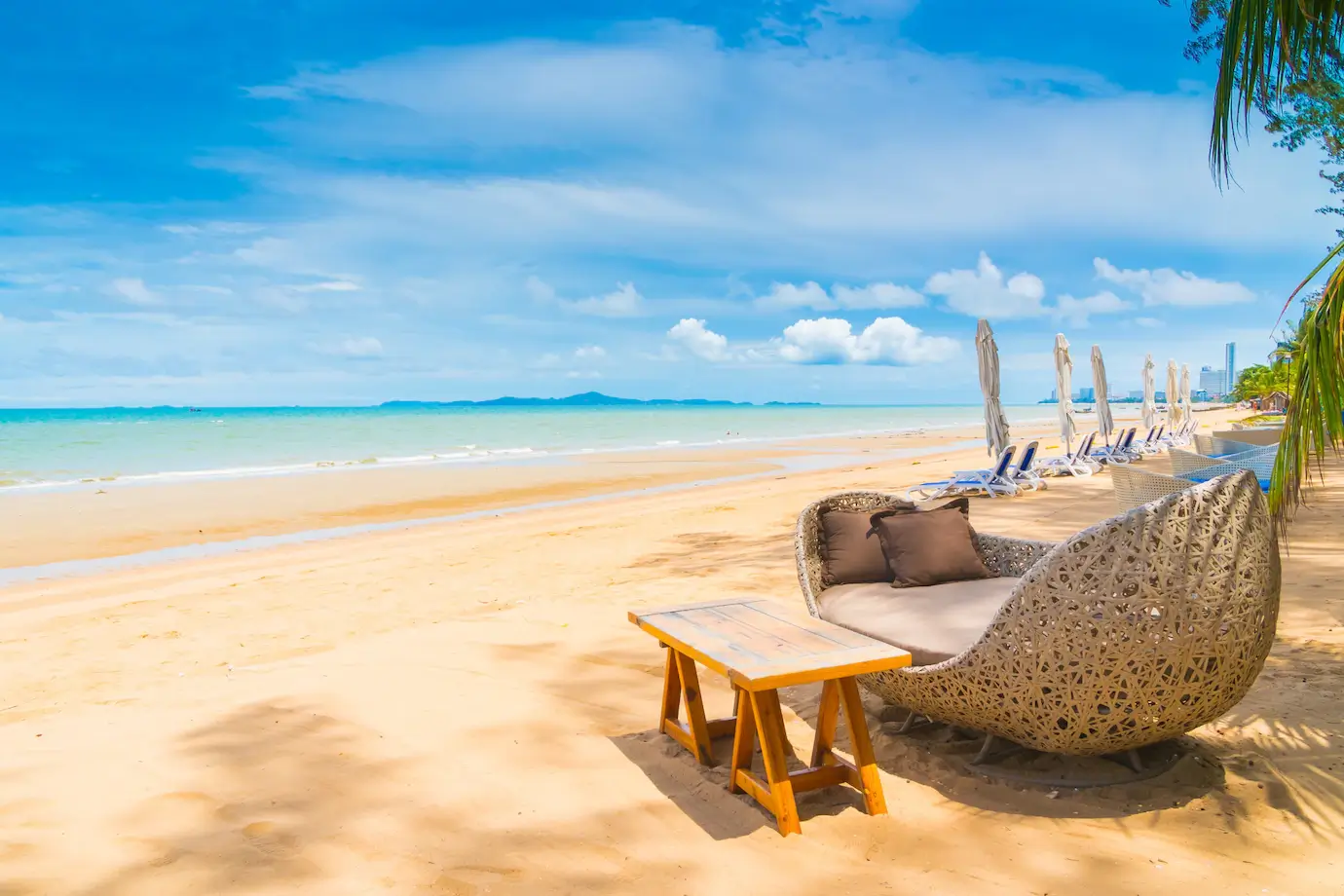 No one deserves a vacation more than you. May your journey be filled with joy and happiness! Bon voyage!
I wish you all the best on your trip and for safety as you travel. Don't forget to drive with caution and fasten your seat belt!
I still don't understand why you didn't want to invite the whole family on your trip. 😉 I don't know how you'll manage to have fun without us.
Be careful over there! Just remember not to do anything that your mother or I wouldn't do. Have fun on your trip!
I'm so glad that you and dad are taking the opportunity to go on a trip for yourselves! I know you're going to have a fantastic time and wish you all the best.
I'm jealous of your trip, sister, but also happy that you're taking it. I can't wait to hear all about it when you get back!
I hope you left enough room in your suitcase to pack all of the presents I'm sure you'll be bringing us . . . right?? Have a great trip!
Though you are far away from us geographically, we will always keep you in our hearts. Love you! Come back soon!
No matter where you travel, we will always go with you in your heart. We love you! Have a wonderful trip.
I hope you miss me as much as I'm going to miss you. But I doubt it. Have a great trip!
Brother, it will be hard to be here without you, but I know that you're going to come back with so many stories and pictures it will be worth it to have missed you so much.
Our love will reach you no matter where you go! Have a safe trip and come back soon.
The house simply won't be the same without you here—travel safe and come back soon!
The whole family will be following along on your trip with your photographs, so be sure to take and post plenty. Have a great trip!
I hope you have a great time and don't have so much fun over there that you decide not to come back. We love you so much! Have a great trip.
You are so adventurous! I wish I could go with you on this trip, brother, but that will have to wait until next time. Have a great journey!
Sister! I wish I were going with you on your trip, but since I'm not, I'll have to photoshop myself into all of your pictures. Have fun!
Have a great trip! Just remember to bring back enough presents for the whole family…
Make good use of your time over there and always remember the family you left behind. I know you'll come back safe and sound. Bon voyage!
Safe Travel Quotes for Anxious Travelers
"Fear is only temporary. Regret lasts forever." — Unknown
"Life begins at the end of your comfort zone." — Unknown
"Run from what's comfortable. Forget safety. Live where you fear to live. Destroy your reputation. Be notorious. I have tried prudent planning long enough. From now on I'll be mad."– Rumi
"Twenty years from now you will be more disappointed by the things you didn't do than by the ones you did do. So throw off the bowlines, sail away from the safe harbor. Catch the trade winds in your sails." – Mark Twain
"Your body is not a temple, it's an amusement park. Enjoy the ride." – Anthony Bourdain
"Stop worrying about the potholes in the road and enjoy the journey."– Babs Hoffman
"When you travel, remember that a foreign country is not designed to make you comfortable. It is designed to make its own people comfortable."– Clifton Fadiman
"A ship in a harbor is safe, but that is not what ships are built for." – John A. Shedd
"Jobs fill your pockets but adventure fills your soul." — Jamie Lyn Beatty
"Everything you want is on the other side of fear."– Jack Canfield
Best Have a Safe Trip Messages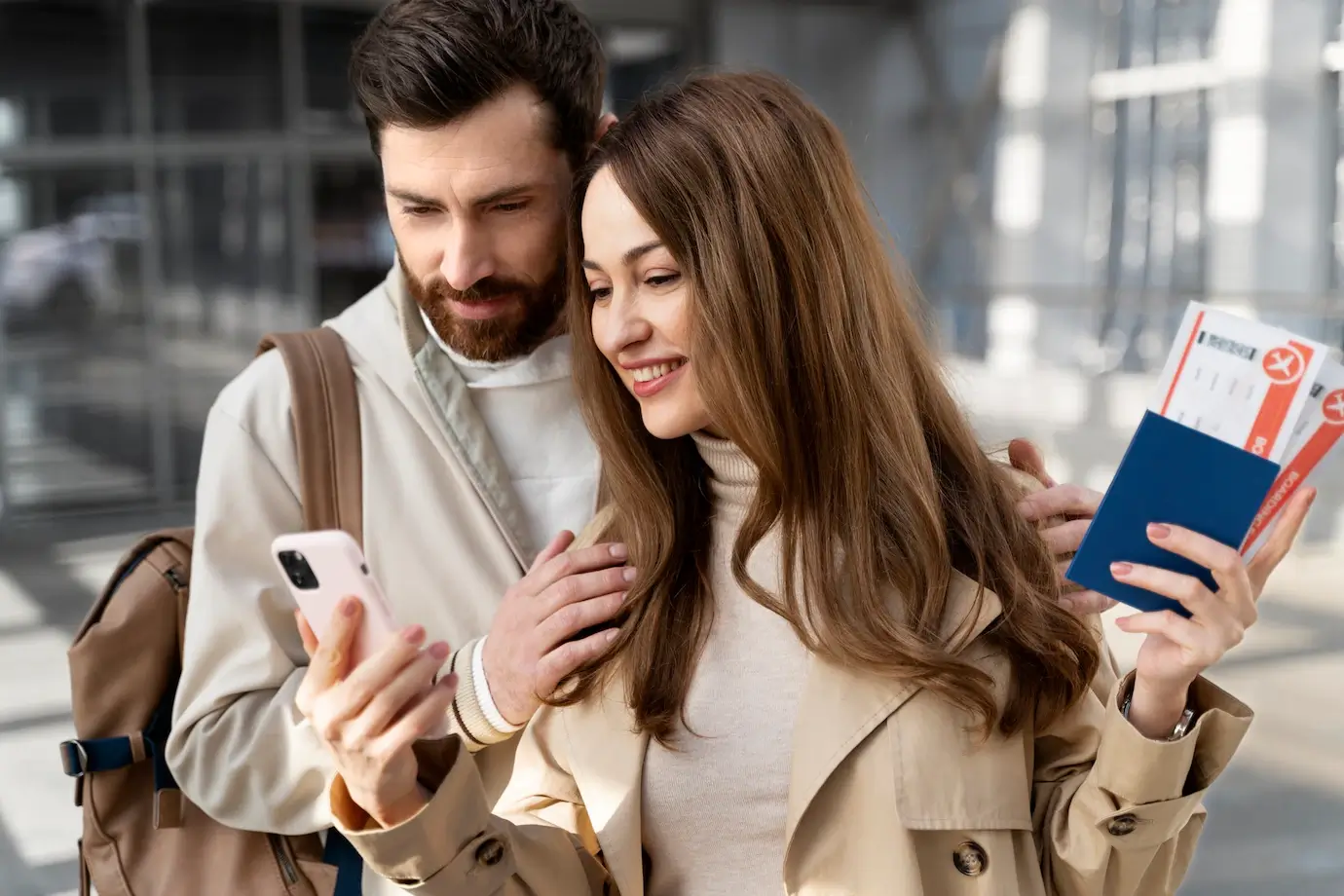 There will be a time when you go on a long trip, to get some relaxing have a safe trip messages can really help you to feel more relaxed and not getting too worry about the journey that might look terrifying.
Wherever you go, know that warm thoughts and hopes for a safe journey accompany you. You will never really be alone if you reach out and make new connections. It will be an amazing experience. Hope you can be present in the moment and make the most of every new sight. Have a great trip.
You deserved this long-awaited vacation, so I pray that everything goes smoothly during the journey! Cherish your time and travel safe, sweetheart!
Take every new breath deeply and enjoy the places you visit. Find new food, new music, new friends, and see life through new eyes. Fill your heart with new joy, and try different things. You may just find something you love around every corner. Happy travels!
Traveling the globe allows us to see and experience a great many things. I hope that your eyes drink in all the scenery, that your ears soak in every language, and that your heart fills up with each step you take on foreign soil. Safe travels on your trip.
Regardless of where your trip is taking you, be sure to embrace the journey. Whether you are far or near, there are plenty of good things to see. With every winding road comes a new opportunity to explore and uncover more joy. So open your mind to all the possibilities of each adventure and have a safe trip back home!
There is no place like home. But it is only by leaving that we appreciate how true this is. I hope you have a splendid trip, with no shortage of laughter and fun. When you return, I hope the memories you have made will be enough to last a lifetime. Mostly, I wish you safe travels and a very good time along the way.
Have fun on your trip! If it is anything like we have seen in the movies, you are about to discover a whole new side to yourself. There is nothing quite like stepping out of your comfort zone and pushing yourself to do new things. Do not underestimate how courageous you are. I wish you a safe and enjoyable journey.
You are going on a trip? I am green with envy. I have no choice but to live vicariously through you on social media. So you had better make sure this experience is worthy of an audience. Make new friends. Have new experiences. Do things most of us would not dare to. And next time, take me with you. Have an extraordinary trip!
As you embark on this journey, I hope you discover new things and explore new cultures. May the people you encounter be full of life. May the places you visit be luxurious and historic. May your experiences be so extraordinary they entwine with the fabric of who you. May you return slightly different to when you left. Have a safe and memorable trip.
Wanderlust is a driving force of life. It calls us to see more of the world than we ever thought possible. We learn with every step outside our comfort zone. I'm so excited for you to begin your adventures. Good luck, and don't forget to write. Bon Voyage!
Life is full of opportunity. I hope your travels bring you an abundance of fun and joy every minute of your trip. Stay safe and please keep in touch. I would love to hear about the great places you have seen and the adventures you have had.
When you return from your travels, you won't be the same person. Your body will be more relaxed and your mind clearer. Little things won't matter anymore. It's one of the most satisfying moments in life to be able to travel and explore the planet. Take this time to embrace the changes and have a nice journey.
A voyage is a unique experience that allows us to learn about the world and meet new people. It is through this opportunity that we are newly shaped as we take these encounters with us forever. I want to wish you safe travels and I hope you enjoy your trip.
Whether you travel by car, by train, by boat, or by airplane, taking any kind of journey is an exciting venture that should be experienced by all. It is more than just a stamp in a passport, but a door to new worlds. I hope you have a safe trip.
Making the decision to travel comes with the knowledge that you may experience some bumps in the road. So, to you I say, may your luggage never be lost, your flights all feel like short naps, and your passport always be full of stamps. Have a fun and safe trip.
The dream of travel can draw us in like a moth to a flame. It can inspire us to learn new languages, to try new cuisines, and can even change our way of thinking. May your dreams of traveling always be alive. I hope you have a safe trip.
I know that traveling can be like a bug that we can't quite shake off. It can infect us and give us a restless spirit to always want to see more. Good travels to you and may you never run out of new destinations to check off your list.
Dear friend, I am hoping your trip goes well. May the road you take lead to much personal happiness in the future. Though there may be mountain tops and valleys, I am sure you will find the path that leads to your best future. Stay on it when you find it.
As you travel mile upon mile, please know that you are thought of in the kindest way. I am sure all will go well for you, and that this will become an amazing time to cherish for years to come. Remember your destination is only part of the experience, so enjoy the scenery on the way.
Hope that your journey is full of blue skies, with interesting people and beautiful places. May you travel safely to your destination and find that you feel right at home there. Settling in somewhere will take longer than getting there, but I am sure you are going to love it.
Whether you'll be swimming through rivers or climbing over mountains, I wish you a safe journey and lots of sweet memories. So dive in, take your time, appreciate the moments, and return safely when it's time. Have a wonderful trip and happy trails!
I hope your trip is as safe as a padded panic room. I wish you nothing but good food, great company, and warm days. I look forward to enjoying the photos and stories you bring back with you. And if there are gifts included, even better! Unless it is a postcard – you can leave that behind. Have a wonderful trip.
Smooth travels to you. I know you will be back, but while you are gone, living the good life, I will be here missing you. Be safe and make it count. As glad as I am that you are getting this incredible opportunity, I hope you will not make a habit of it!
I hope you have a wonderful visit with welcoming people and sunny skies. And even though it will not be as awesome without me, I hope you have fun all the same. But next time, please take me with you! For now, a souvenir will buy my forgiveness. (Better make it a good one.) Have a safe trip back!
Hey globetrotter! I hope you have a good trip. I will miss seeing your face around town, but I look forward to countless photographs when you get back. I hope your trip there is short, smooth, and hassle-free. May you have as much rest as you do fun. I am so happy that you have this incredible opportunity to travel.
Bon voyage! I hope your trip is the stuff of epic novels. The excitement of new adventures. The hypnotic sounds of an undiscovered world. The inviting blend of smells in the air. May your senses be awakened in extraordinary ways. I cannot wait to hear the tales you bring back upon your return. Sending you safe journey wishes.
You're off to see tremendous sights. You'll reach new heights and find new favorite places. Congratulations on the memories you'll create, and all the people you'll meet. Don't forget to take pictures. Have a safe and wonderful trip!
You've seen what you wanted to see, and now it's time to return home. Do not be troubled by the time that has passed. I hope you find warmth in the experiences you've created. Until we meet again, may the wind never blow you off course. Have a safe trip home.
If I could collect all the flowers in a field, I would give them all to you as I say farewell. Let your daydreams become your reality and choose to go where nobody ever dreamed you'd be. Traveling is the best medicine for your soul. I wish you serenity and safe travels as you embark on this journey of a lifetime.
Don't allow fear to get in the way of your exploring. Forget about planning or any type of schedule, and just embrace your freedoms. Look for the places that warm your heart and allow them to write lots of wonderful memories. Be free, be safe and step on all the cracks! These will lead you to the places most people are afraid to explore.
Taking your first trip is like taking a sip of water for the first time. It will give you not only a thirst for more travel, but you will not be able to quell that thirst with anything else but more trips. I wish you safe and good travels.
Traveling is an addictive and enjoyable pursuit. Much like the ocean wind that calls out to the sailor in port, once it gets in your skin, you will never look back. It will call to you regularly and soon you will able to think of nothing else. Enjoy your travels.
Whether this is your first time traveling or your one-hundredth trip, whether it feels like a new world you are visiting or like coming home, may you never lose the desire to explore our planet and seek out new adventures. I hope you have a safe and enjoyable trip.
I believe that traveling is what allows us to learn about the world and is what makes us human, for it is when we stop traveling that we cease to learn. I encourage you to never stop learning about the world around you. I hope you enjoy your trip.
Wishing you all the best on your travels. May you stay safe and happy in your adventure to new places. I am excited for you and look forward to hearing how things go. You are my best friend and our friendship will continue to span all the miles you will ever cross.
Hoping all your plans go well and that your journey brings the sense of beginning a new season to your life. Traveling can be tiring but so rewarding, especially when you meet kind people on the way. Trusting that will be your experience. Wishing you smooth sailing and happy travels.
Airports are fascinating places, so don't get distracted with the people-watching and miss your flight home. I hope that everything goes according to plan as you buckle up and take off. Warm thoughts for a safe flight and a happy journey are winging their way to you right now.
Wishing you all the best on your travels. Remember that gas stations are not readily found in the middle of nowhere. Rooting for you as you embark on this expedition. Soon you will be a long way from where you were, as future opportunities lie ahead, beckoning you into new things. Have a wonderful time.
I hope your journey is sprinkled with fun surprises, and plenty of time to take in the view as you go. They say road trips are an opportunity to think and process. Stay safe and awake as you drive. We would love to know when you make it safely home.
There's an entire universe out there waiting to be explored. Now is your chance to dig deep and find whatever it is you're looking for. Whether you choose to climb the impossible or just take a dip in the pool to soothe your soul, have a wonderful and safe trip.
However, you may find it boring when people say the classic sayings of wishing someone's great vacation. In this case, you can look for something new and meaningful. Just take one or two from the selected have a safe trip home quotes below and send them to your beloved ones.