How does a webinar work? Before answering this question, let's get you familiar with virtual events first. Basically, a virtual event stands for an event that is hosted online by means of the internet. Lots of virtual events are held currently in response to the global pandemic. All modes of communication are now switched into becoming virtual. Events like meetings, classes, and conferences can still be hosted with the help of modern technology despite the current situation. A webinar is one of the virtual events which gains quite the popularity in the industry. Before jumping to the main topic, let's take a look at its definition first.
What is a webinar?
A webinar, also known as a web seminar, is an online-based seminar that is held via webinar platform. Just like any other virtual event, a webinar can be a presentation, lecture, or workshop depending on the purpose. So far, a webinar is also used for marketing purposes, such as B2B (business to business) and B2C (business to customer).
As a matter of fact, about 73% of B2B marketers state that a webinar is a perfect way to create high-quality leads. It allows both the host and the target audience to experience a cost-effective way of sharing and receiving information. Not only does it allow participants to join the event in real-time, but it also enables them to interact with the host by its interactive tools, for example, live chats and polls.
Other features, such as presentation slides, videos, whiteboards, and screen sharing offer the convenience in delivering the material. That being said, it is hoped that the participants can fully grasp the main points of the event. Now that you know what a webinar is, thought like how does a webinar work? might arise in your mind, right? Let's figure it out next.
How does a webinar work?
A webinar requires some tools, such as a mobile device or computer, internet connection, a web camera, an audio microphone, as well as a webinar platform. For the attendees, the web camera and microphone are optional, but they can be used for the purpose of interacting with the speaker. Some webinars let their attendees participate in the on-demand webinar which is the recorded session of the live seminar that can be displayed within a particular length of time.
This is to facilitate the attendees who cannot make it on the fixed date of the seminar. Generally speaking, a webinar typically lasts for 30-60 minutes and mostly consists of less than 100 participants. While some webinars are usually there for free, it is also possible for the event planners to charge a fee for the event, especially when they offer valuable content for the attendees.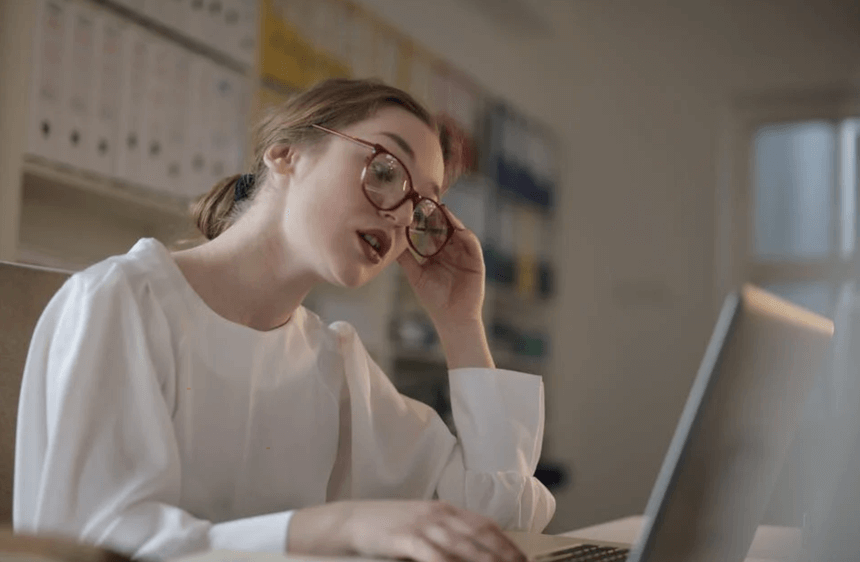 How do attendees participate in a webinar?
Joining a web-based seminar is definitely easier to do than joining an in-person seminar. Instead of going to places, traveling for miles to the venue, you can just simply do it on your laptop, computer, or other mobile devices. Since webinars are powered by platforms, you might need to install the software first in order to proceed to the event. However, some webinar platforms, for instance, Livestorm, Crowdcast, and ClickMeeting do not require any installation for the attendees as they are browser-based. These platforms generally have a higher rate of attendance due to its efficiency.
Just like attending any seminar, all you need to do first is register for the event. Simply go to the webinar landing page and fill in the form which includes your basic data. For free webinars, you don't need to pay for anything, but the event planners usually ask for your email and data in exchange. For paid webinars, it is necessary for you to include your credit card details for the payment.
After dealing with the payment, you will receive an email containing the information of the event—the name of the event, the date, and also the link to access the platform. As for the software-based platform, you might be required to download and install it beforehand. To run the platform properly, make sure to check your device's capability and do some tests on it. In one or two days before the event, you are likely to receive an email reminder. Finally, on the target date, you may proceed to attend the event by going to the website or app in which the event takes place.
Some important things to note before the event are a stable internet connection, and also an audio microphone, in case you need it for the Q&A (Question and Answer session). Most webinars are held live, so when you want to take part in a webinar, you might consider interacting with the speakers through chat rooms, polls, and Q&A sessions because those features aren't there for nothing. Those interactive tools serve as a way to keep the audience engaged during the webinar. For marketing purposes, the interaction between the speaker and the audience helps to build relationship and gain customer's attraction. It might as well help increase product quality since the company receives the audience's feedback.
Why should you attend a webinar?
Having been given the information regarding webinars, now it's time for you to know the advantages of a webinar. A webinar, although usually running live, can be played later by the attendees with the help of the on-demand feature. So, it's obvious that in terms of time and flexibility, a webinar is a very good option, especially for extremely busy people. In fact, 84% of B2B clients prefer watching the playback of the webinar to live webinar. Furthermore, as the technology continues to evolve, some platforms have taken the initiative to bring the full webinar experience to those who attend on-demand webinars by enabling them to submit questions and operate other features.
Another benefit of a webinar is that you can receive information in an effortlessly effective way. There's nothing as efficient as getting knowledge just by watching someone's ideas presented in a seminar. You can improve your skills and gain knowledge at certain topics that you enjoy, without having to attend a physical event. This way, it will eliminate travel expenses as well. What's not to love?
Now that you know the information regarding how does a webinar work, are you ready to take the steps into webinars?