Technological advancement leaves nearly nothing impossible nowadays. Various industries and applications are largely dependent on technology, including communication, entertainment, and businesses. It also helps people live conveniently in their daily living. Among the latest technologies of  today is a virtual event. With the help of online technology, you can now host virtual events for the benefit of your business or other personal projects. To help you with this, the following are ideas for virtual events that you can apply for your specific needs.
Classes, Tutorials, and How-To's
Do you want to enhance your product or service' recognition? If yes, creating a virtual event about classes, tutorials, and how-to's is a good choice. With this virtual event, you can offer tricks, tips, and instructions about a specific subject.
It is an effective way to launch your product and answer frequently asked questions from your customers. If you have a yoga class, it can help you to encourage potential clients.
With a virtual career fair, you can have the chance to hire the best talent for the success of your organization. With the help of advanced technology, you can reach out to global talent in a cost-effective way. Additionally, you can also have interaction to possible candidates through chat tools. If you want to hire the best team, conducting a virtual career fair is the best decision. More importantly, you can also do interviews in real-time. This allows you to list the vacant positions on the job board and collect the resumes of the applicants.
The virtual exhibition fair is also among the best virtual event ideas today. Here, you can invite other companies to feature their products and services. It can be a good way to sell their products with a virtual event. You can also use webinars, chat tools, and video vaults for audience engagement. You may not know it, but your audience can be converted to potential customers.
Shows and conferences can be an efficient virtual event. It can help people to experience live concerts, summits and other prestigious and big events even they don't attend the live event. It can also be the best way to make meetings and networking integration.
If you offer courses and training services, holding a virtual event can also be a good decision. It can be a good way to discuss workshops, webinars, courses, and other complex topics. In this virtual idea, you can dig deeper with specific skill sets, themes, tools, and more. Make sure to create an engaging virtual event to make the best results.
Are you an aspiring entrepreneur who wants to boost the recognition of your brand? If yes, you must host a virtual product launch event. This can be a practical way to introduce your new product on the market. It enables you to reach your target audience to get more potential customers for your product. It also helps to offer insights about the attendees and increase your future sales. To make your virtual event more interesting, you must also add features such as webinars, video or audio chat, videos, and presentations to give your attendees with complete details about your new product.
Now that you have learned about the best ideas for virtual events, it is also an advantage for you to know the best tools which can help you.
Hosting A Virtual Event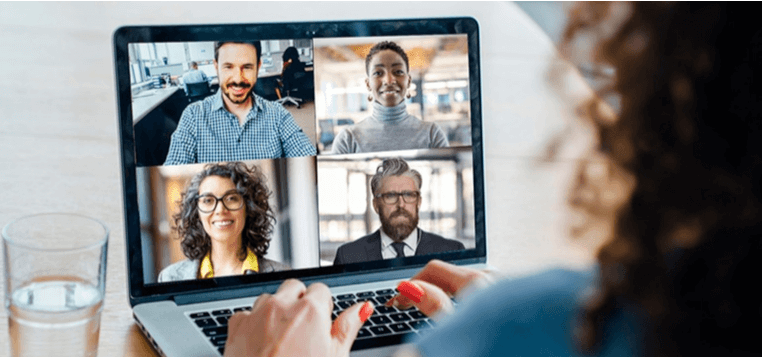 There are different ways of hosting a virtual event. You can use the following platforms to use with your virtual event.
Stories can be a good way to share visuals and videos of interviews, tutorials, and more. You can also add special effects, filters, and stickers for questions, host influences take over and make polls. You can use Snapchat, Instagram Stories, TikTok, and Facebook Stories.
You can also use a webinar for an effective online presence. Here, your participants can raise their questions through chat and other communication platforms. Some platform choices for webinars are:
These platforms are efficient for streaming live webinars.
It cannot be denied that social media has already been a big part of the daily lifestyle of millions of people across the globe. Livestreaming can help to engage your audience to your virtual event. You can use different social live stream platforms, such as:
Livestreams can allow your audience to make comments in real-time. You can also make a question and answer presentation.
You can also make an online presence through live-tweeting. It is also a good idea of using a hashtag, so people can easily follow the conversation. Some tools you can use are Reddit, Discord, and Slack.
Important Reminders for Hosting Virtual Events
If you want to have a successful virtual event, you can apply the following tips:
In virtual event hosting, you must develop a strategic plan that will guide you. Keep in mind the following questions.
Where do you want the content to be viewed?
What experience do you want to give to your audience?
How will you promote your event?
Do you need an event registration?
The right time and date are crucial factors for your virtual event. You must conduct research and make sure that there are no holidays or competing events that can interfere with the presence of your attendees.
Promotion of The Virtual Event
The promotion of the virtual event is also important to attract more attendees. You can share the details of the event through social media or email.
By implementing these tips, you can surely have a successful virtual event that can help your business and other projects. With the right tools and right timing, you can conduct a virtual event and boost the profitability of your business. Whether you are a beginner or expert in the business industry, making virtual events can be an effective and affordable way to reach out to your target audience.