Summary
After holding its previous event on September 15, 2020, Apple are announcing its new Apple Event on this October. This special event is officially announced through Apple's Website. Apple invites us all to attend the revealing event of its next iPhone generation and others product of Apple.
With the tagline of "Hi, Speed", Apple seems wanting to tease us by giving clue of their new product. Here, you will get a specific information and explanation delivered by the expert of this product. If you are an Apple lover, it is your chance to experience the premiere launching of iPhone 12.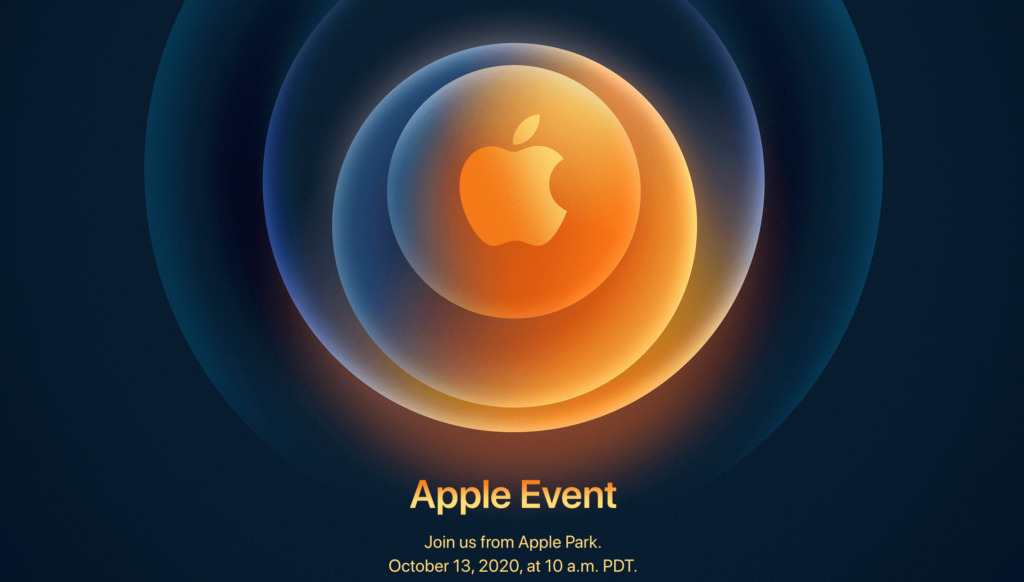 Start Date: 
October 13, 2020
Fees:
Free
Event Type:
Virtual Event
End Date:
October 13, 2020

Contact Information:
–

Website


Facebook


Twitter


Youtube

Event Location:
Virtual
Event Categories:
Technology, Gadget, Community

Time:
October 13, 2020, at 10.00 a.m. PDT.
Attendee Numbers:
–
Event Description
Apple special event in this October is predicted to be a revealing event to its newest product, iPhone 12. With the tagline written "Hi, Speed", Apple gives us a hint of one specification of iPhone 12 will have. It is expected to be the 5G connectivity and A14 processor. Apple will also debut its other new products such as the HomePod mini, Airpods Studio, and AirTags.
This event will be held in the Apple Park and can be live streamed through the Apple TV app, Apple's Website, and Apple's YouTube account.
Featured Speakers:
–
Why you should attend:
If you are a gadget maniac or you are simply just love to use Apple's product, be the first to know what an iPhone 12 will look like by joining this event. This event will give you a clear explanation about the specification of iPhone 12 and its series. Don't forget that Apple will also launch their other newest product here.
It's a great chance for you because you've been invited by Apple. This is a free event, so that you can enjoy it without spending any cents. Apple event also provide a reminder through calendar. Isn't easy?
You might ask where to promote events for free. Our website will answer your doubt. We promote event for free with easy and enjoyable step.